-EN
Hello everyone! First of all, I wish everyone a happy, healthy, loving and fun new year. They usually wish for happiness, health and love. But I also wish them extra fun. Because it is just as important as any other detail. I can say that living a stable life and being bored all the time is a small-scale dystopia for me. I'm not so sure about the extent of dystopia. It can also be terrible. lol.
I haven't been very active here for a while. As soon as my end-of-term exams are over, I think this turmoil in my life will end. At least that's how I wish for now :D. Today I am here to share the first recipe of the new year. A dish that has become a classic in Turkish cuisine and has many versions. But if we classify this dish in general terms, we can divide it into two as made with meat or made without meat. My preference is always meatless. Made with meat is good too. But I like the meatless one more. I think that's the general opinion of people. I had suddenly talked so much that I realized I had forgotten to mention the name of the dish. The name of our dish is "Biber Dolması". Actually, I know that different nationalities cook this dish. I know that in the kitchens of different countries there are dishes that are almost the same or similar to stuffed peppers. It is hardly surprising that different versions of a delicious dish exist in different countries. Although there is a concept called culinary culture, taste does not have a culture.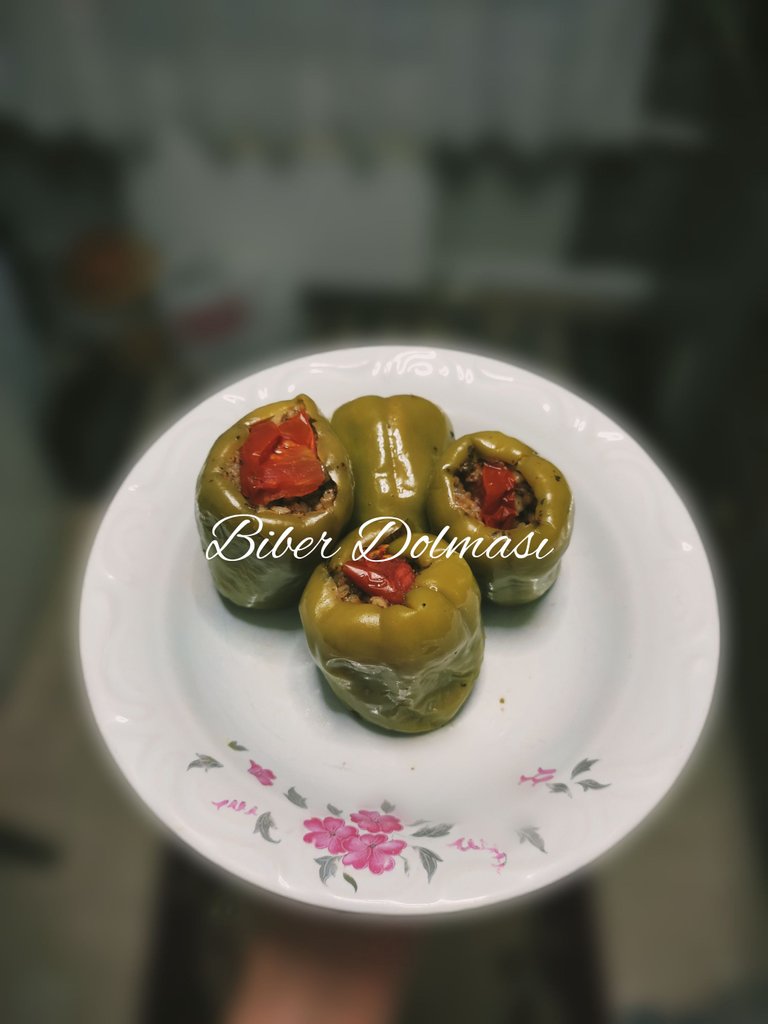 I have to admit, as a kid, I loved this dish much more. It all started 5-6 years ago in a summer season. Why do I make an entrance like telling a horror story :D. In some years, we go to my grandparents as a family to visit them in the summer. They are dealing with the hazelnut harvest. That's why we usually make this visit during the hazelnut harvest. I don't go every year. But my mother goes to visit her every year in the summer to help her parents. Anyway, back to our topic. Every year my grandfather hires workers for the hazelnut harvest. About 10 people work in this business. With our household population, there are about 17-18 people. This is not a problem as the house has 3 floors. But there were problems with the food. Although these problems are no longer experienced, we have had a few problems in the past. The workers said they only had one condition in addition to the wage they would receive. They wanted red lentil soup and Biber Dolması for dinner every day. My grandmother and cousin also made these dishes every day. After 21 days there, I had sworn never to eat biber dolması again. Since then, I haven't eaten this dish very often. I rarely eat this dish. It's a delicious dish, but I have such a bad memory of this dish. Let's take a glance at the recipe!
Biber Dolması
Ingredients
1 Kg Bell Pepper
5-6 Medium Onions
1 Kg Rice
1 Tablespoon of Tomato Paste
1 Cup of Tomato Puree (200 mL)
3 Teaspoons of Salt
2 Teaspoons of Black Pepper
2 Teaspoons Cumin
2 Tablespoons of Mint
3 Teaspoons of Dry Parsley
1.5 Teaspoons Allspice
1 Teaspoon Cinnamon
3 Tablespoons of Olive Oil
A Few Pieces of Tomatoes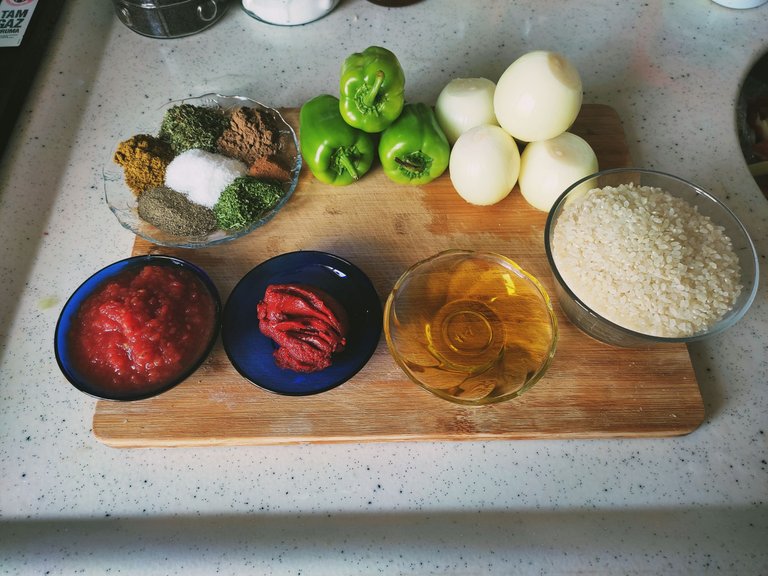 You can store the leftover rice mixture in the freezer. Thus, the next time you make this dish, you will not prepare a rice mixture again and you will save time.
Steps
Chop the onion into small cubes and start frying with olive oil.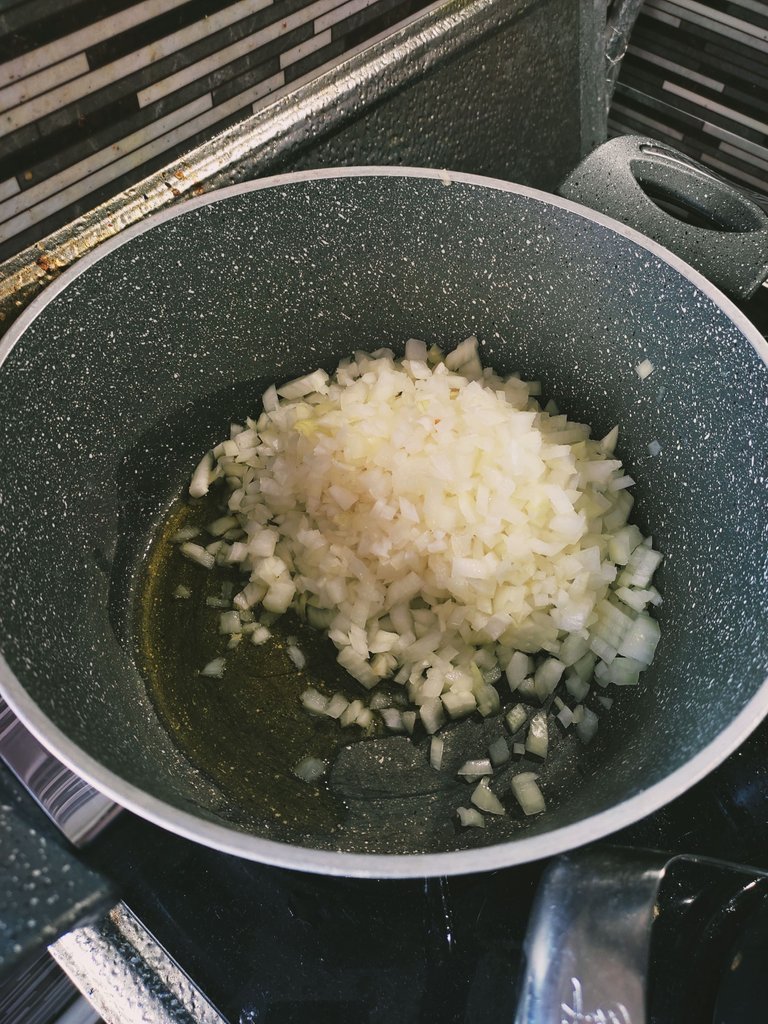 Wash the rice and drain the water. Then add it to the pot.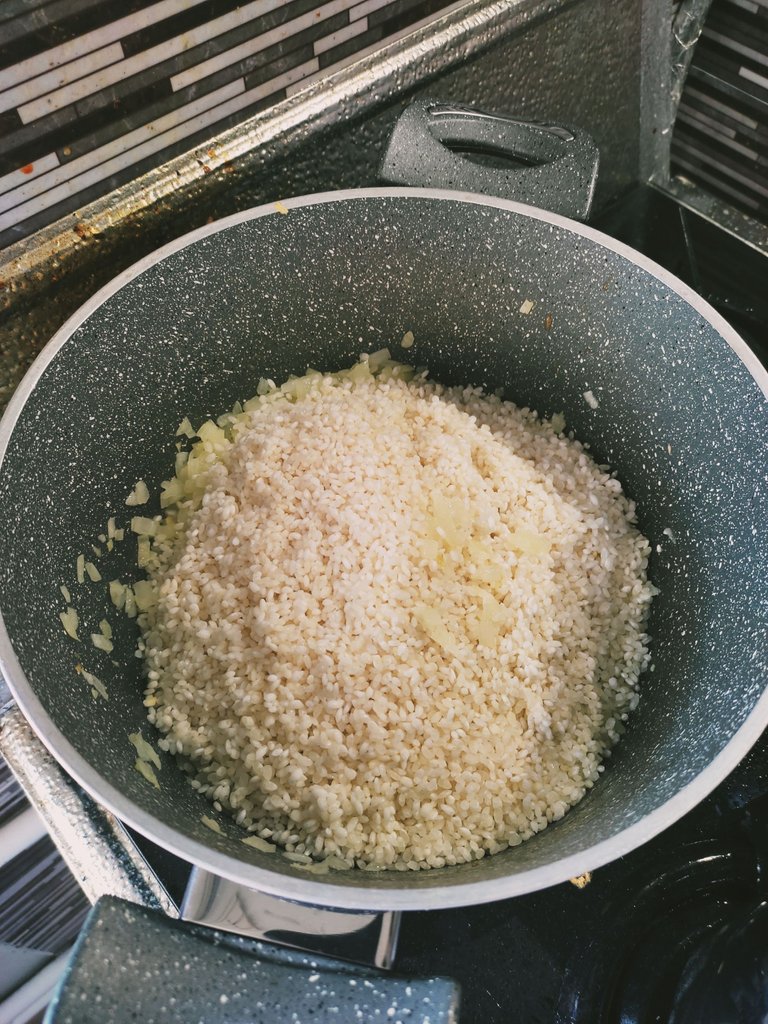 Add the tomato paste and tomato puree.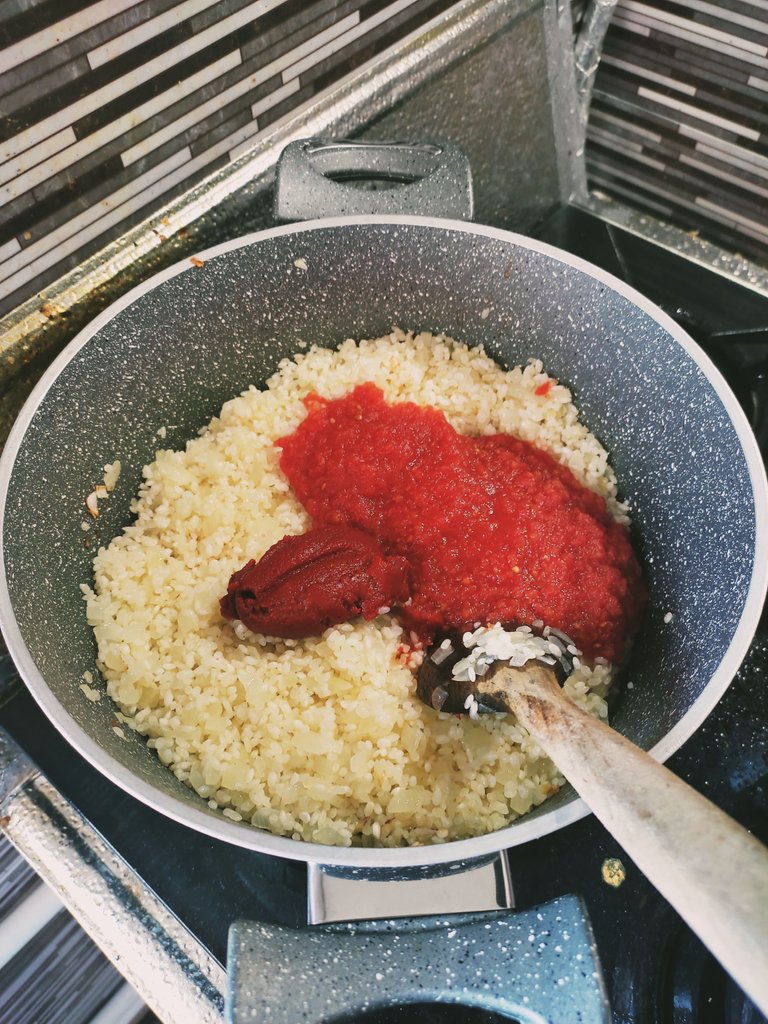 Meanwhile, clean and wash the seeds of the bell peppers.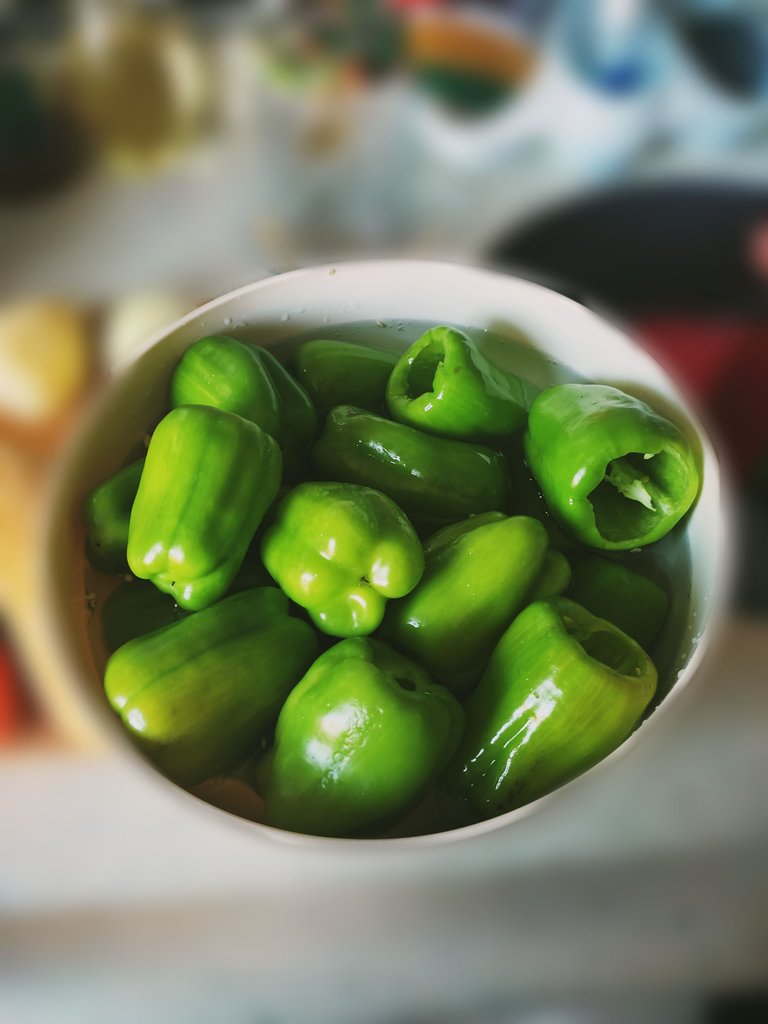 Add the spices to the pot and mix. End the cooking process.
Fill the bell peppers with the mixture you prepared.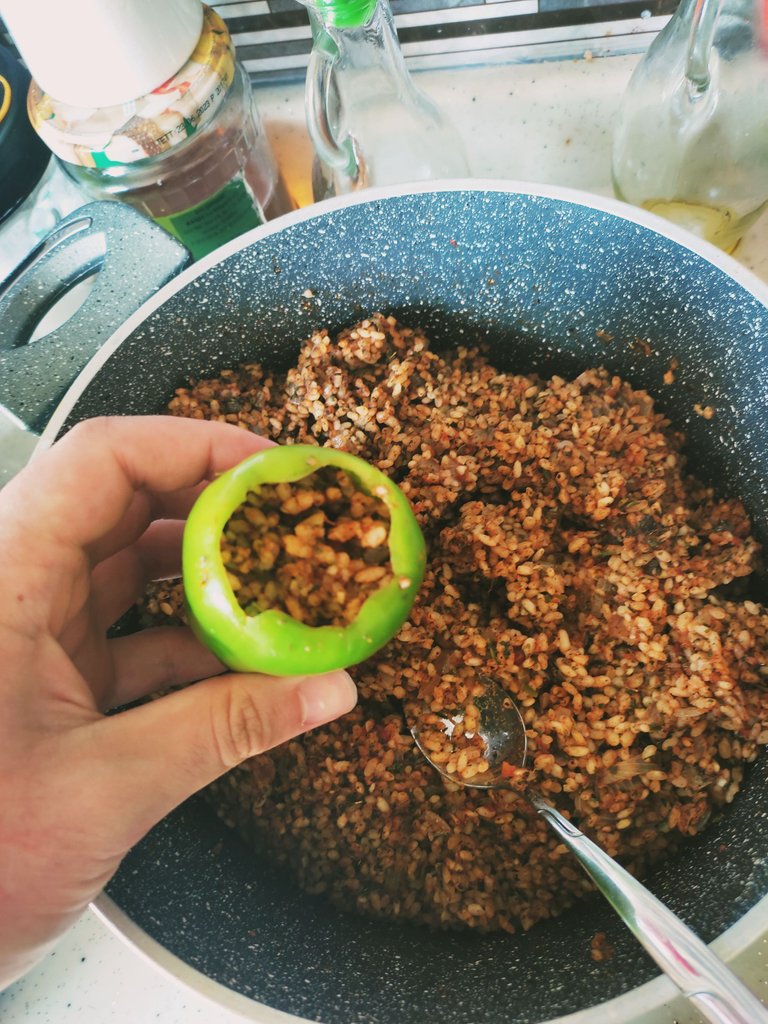 Arrange the bell peppers upright in the pot.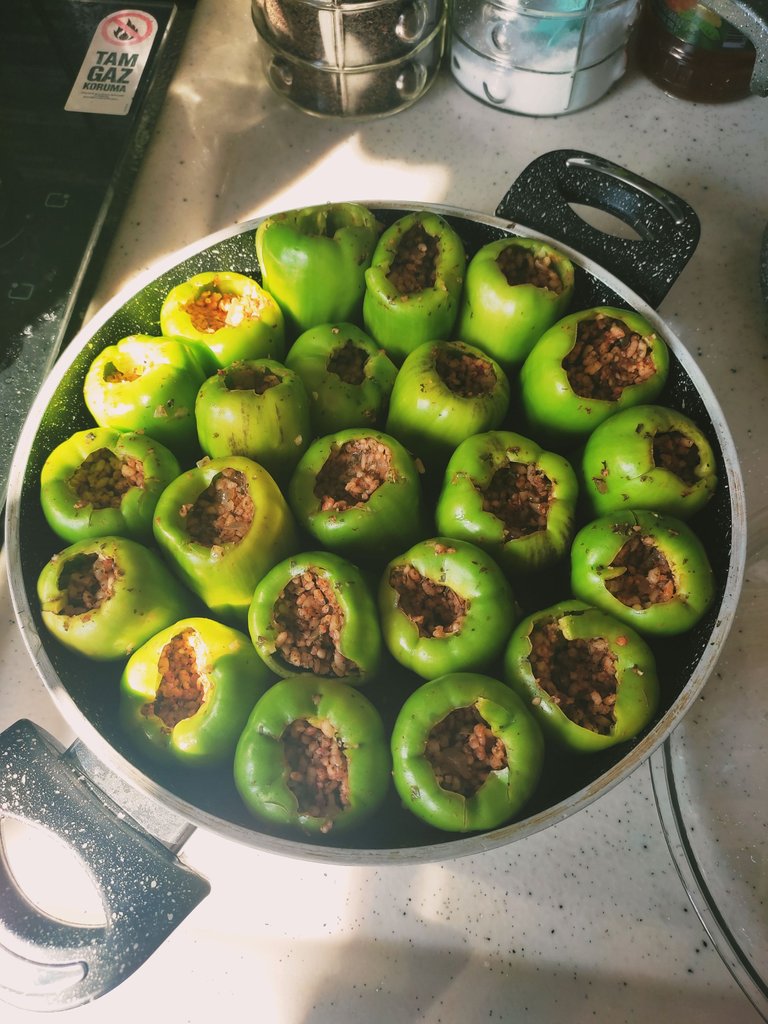 Cover on the peppers with the tomato pieces. Add water to the pot and cook.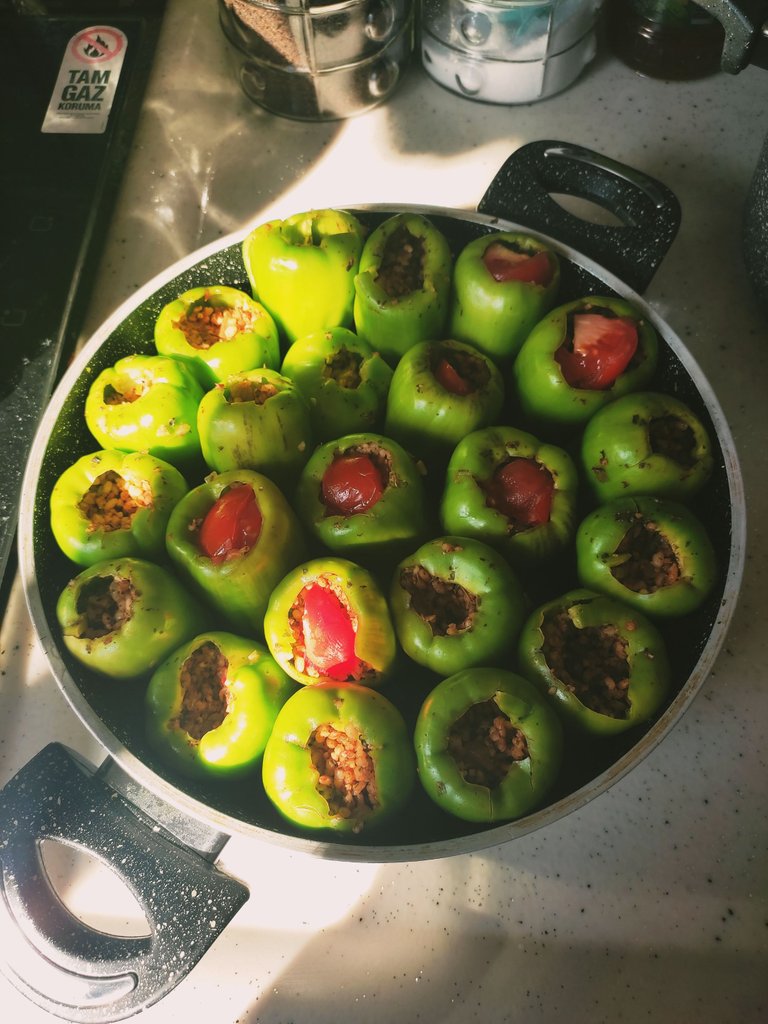 When you are sure that your dish is cooked, serve your dish. Bon Appetit!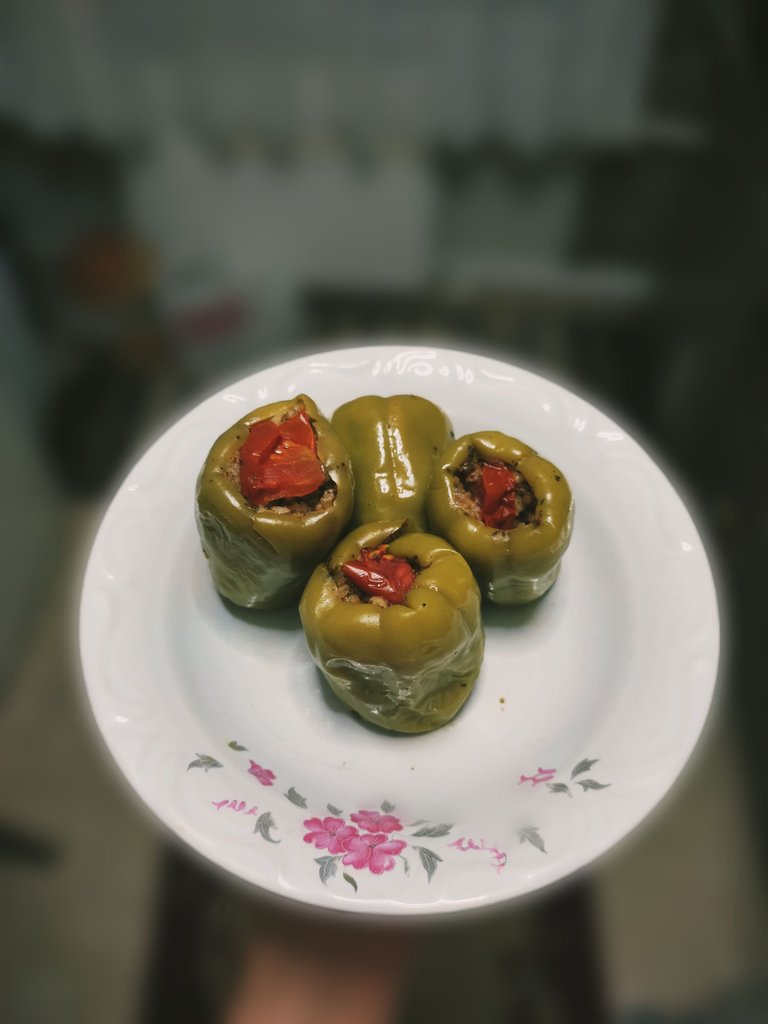 -All photographs are my own, unless otherwise stated.
-TR
Herkese Merhaba! Öncelikle herkese mutlu,sağlıklı,sevgi dolu ve eğlenceli bir yıl dilerim. Genellikle mutluluk,sağlık ve aşk gibi dilekler dilenir. Ama ben bunlara ekstra olacak eğlence de diliyorum. Çünkü en az diğer detaylar kadar önemli. Stabil bir hayat yaşayıp sürekli sıkılmak benim için küçük çaplı bir distopya diyebilirim. Distopyanın çapından çok emin değilim. Korkunç da olabilir. lol.
Bir süredir burada çok aktif değilim. Dönem sonu sınavlarım biter bitmez hayatımdaki bu kargaşanın son bulacağını düşünüyorum. En azından böyle olması şu anlık en büyük dileğim :D. Bugün yeni yılın ilk yemek tarifini paylaşmak için buradayım. Türk mutfağında klasikleşmiş,birçok versiyonu olan bir yemek. Ama genel hatlarıyla bu yemeği sınıflandıracak olursak etle yapılan veya et olmadan yapılan olarak ikiye ayırabiliriz. Benim tercihim her zaman etsiz olandan yana. Etli olanı da güzel. Ama ben etsiz olanı daha çok seviyorum. Sanırım insanların genel görüşü de bu yönde. Aniden o kadar çok konuşmuşum ki yemeğin adını söylemeyi unuttuğumu farkettim. Yemeğimizin ismi "Biber Dolması". Aslında bu yemeği farklı milletlerin de pişirdiğini biliyorum. Farklı ülkelerin mutfaklarında biber dolmasıyla neredeyse aynı olan veya bu yemeğe benzer yemekler olduğunu biliyorum. Lezzetli bir yemeğin farklı ülkelerde farklı versiyonlarının mevcut olması pek de şaşırtıcı değil. Mutfak kültürü diye bir kavram var olsa da lezzetin kültürü yoktur.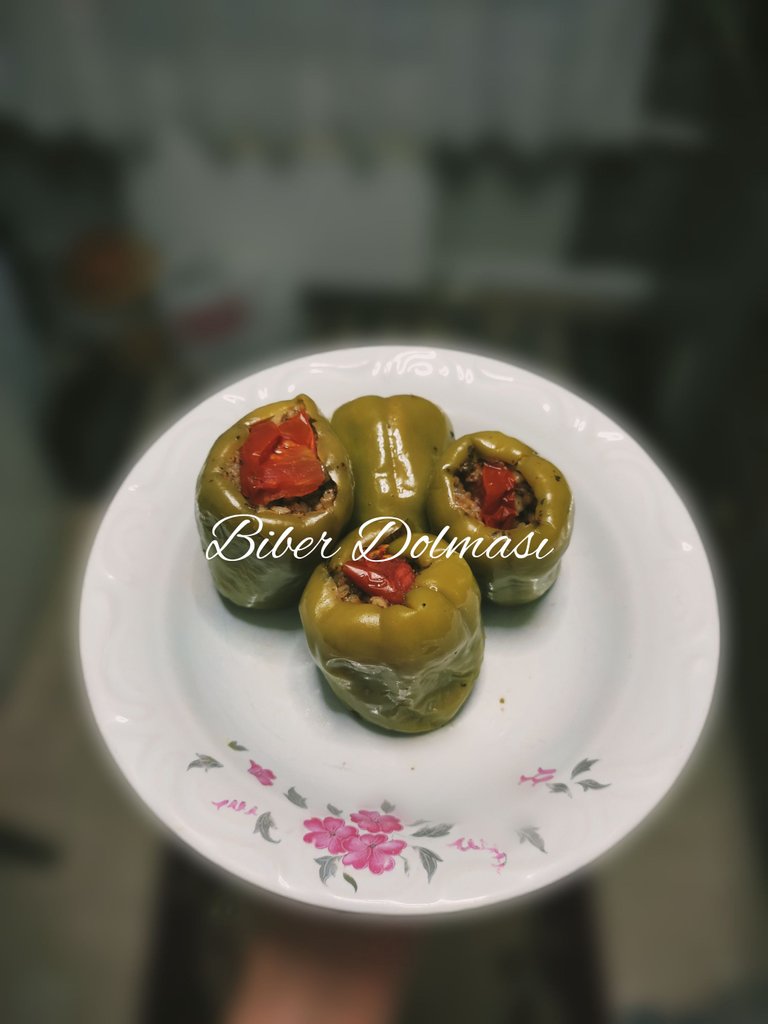 İtiraf etmeliyim ki çocukken bu yemeği çok daha fazla severdim. Her şey bundan 5-6 yıl önce bir yaz mevsiminde başladı. Korku hikayesi anlatır gibi bir giriş yapmam da neyin nesi :D. Bazı senelerde yaz mevsiminde anneannem ve dedemi ziyaret etmek için ailecek onların yanına gidiyoruz. Fındık hasatıyla uğraşıyorlar. Bu yüzden genellikle fındık hasadının olduğu dönemde bu ziyareti gerçekleştiririz. Ben her sene gitmiyorum. Ama annem, anne ve babasına yardım etmek için her sene yaz aylarında ziyarete gidiyor. Her neyse konumuza dönelim. Dedem her sene fındık hasadı için işçi kiralar. Yaklaşık 10 kişi bu işte çalışıyor. Bizim ev nüfusumuzla birlikte yaklaşık 17-18 kişi oluyor. Ev 3 katlı olduğu için bu durum problem değil. Ama yemek konusunda problemler vardı. Artık bu sorunlar yaşanmıyor olsa da geçmişte birkaç problem yaşadık. İşçiler alacakları ücretten ekstra olarak sadece bir şartları olduğunu söylediler. Yemekte her gün kırmızı mercimek çorbası ve "Biber Dolması" istiyorlardı. Anneannem ve kuzenim de her gün bu yemekleri yapıyorlardı. Orada geçirdiğim 21 günün sonunda bir daha biber dolması yememeye yemin etmiştim. O günden beri de pek sık yemedim. Nadiren bu yemeği yiyorum. Lezzetli bir yemek ama bu yemekle ilgili böyle kötü bir anım var. Hadi biraz da tarife göz atalım!
Biber Dolması
Malzemeler
1 Kg Dolma Biber
5-6 Orta Boy Soğan
1 Kg Pirinç
1 Çorba Kaşığı Domates Salçası
1 Su Bardağı Domates Püresi (200 mL)
3 Çay Kaşığı Tuz
2 Çay Kaşığı Karabiber
2 Çay Kaşığı Kimyon
2 Çorba Kaşığı Nane
3 Çay Kaşığı Kuru Maydonoz
1.5 Çay Kaşığı Yenibahar
1 Çay Kaşığı Tarçın
3 Çorba Kaşığı Zeytin Yağı
Birkaç Adet Domates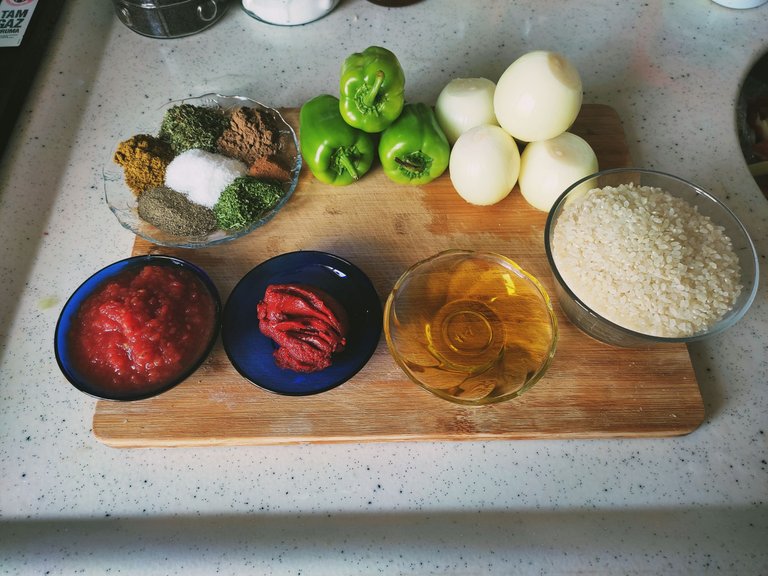 Arta kalan pirinç karışımını buzlukta saklayabilirsiniz. Böylelikle bir sonraki yapışınızda zamandan kazanmış olursunuz.
Adımlar
Soğanı küçük küpler şeklinde doğrayın ve zeytin yağı ile kavurmaya başlayın.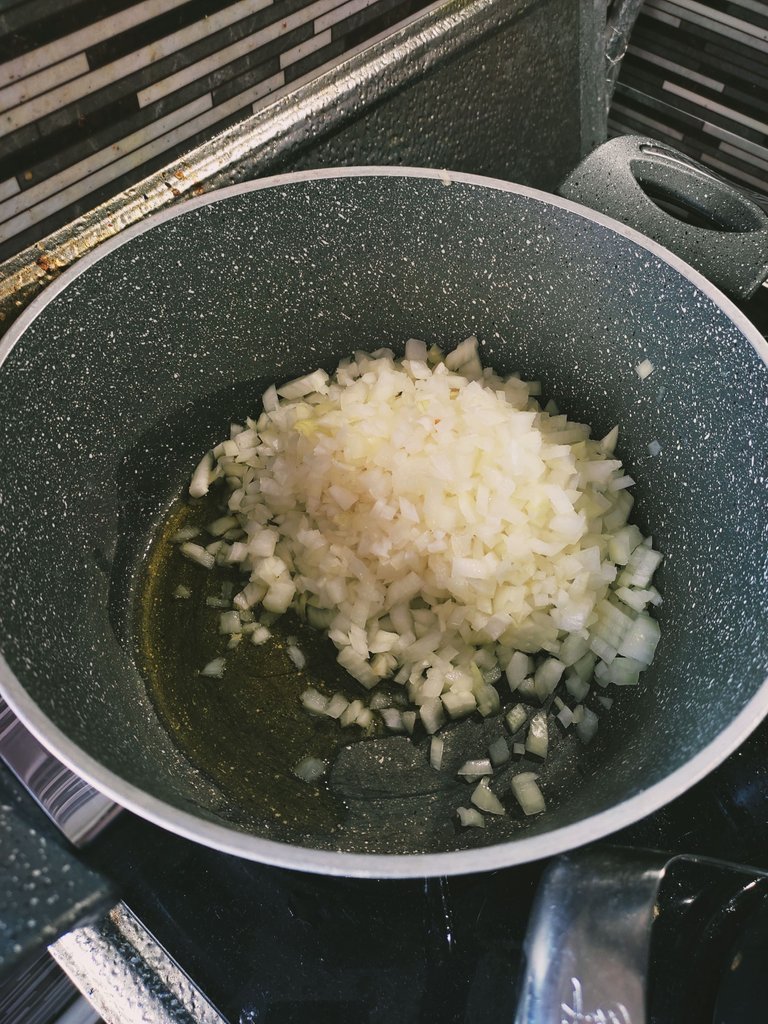 Pirinci yıkayın ve suyunu süzün. Daha sonra tencereye ekleyin.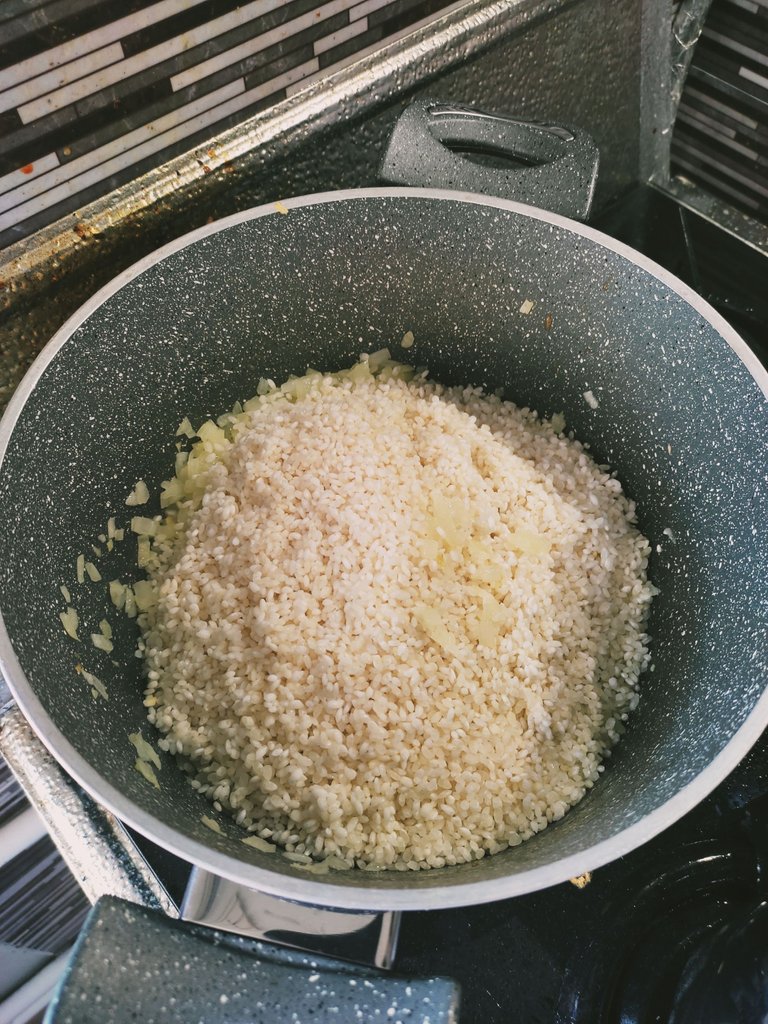 Salça ve domates püresini ekleyin.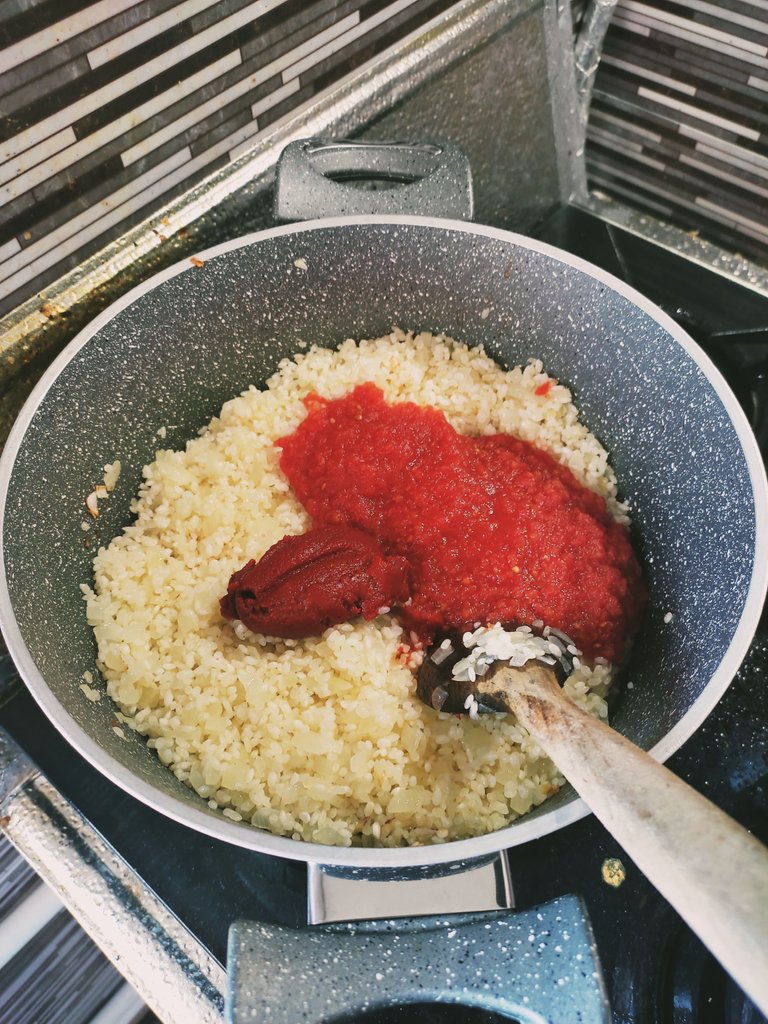 Bu arada dolma biberlerin çekirdeklerini temizleyin ve yıkayın.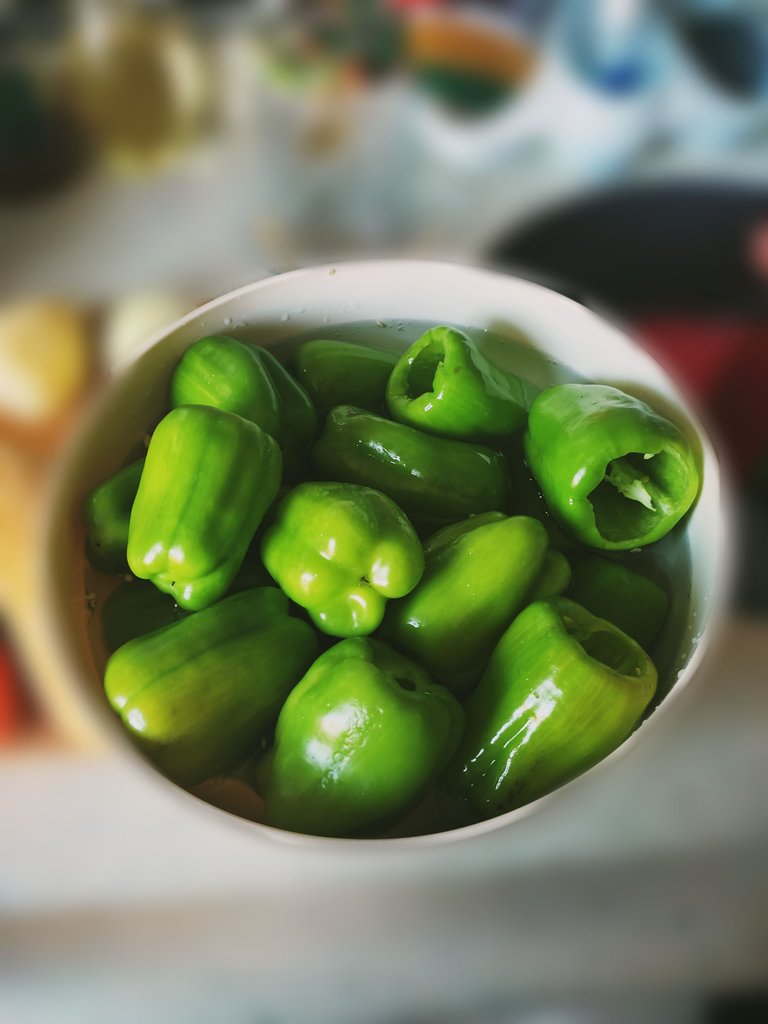 Tencereye baharatları ekleyin ve karıştırın. Pişirme işlemini sonlandırın.
Hazırladığınız karışım ile biberlerin içini doldurun.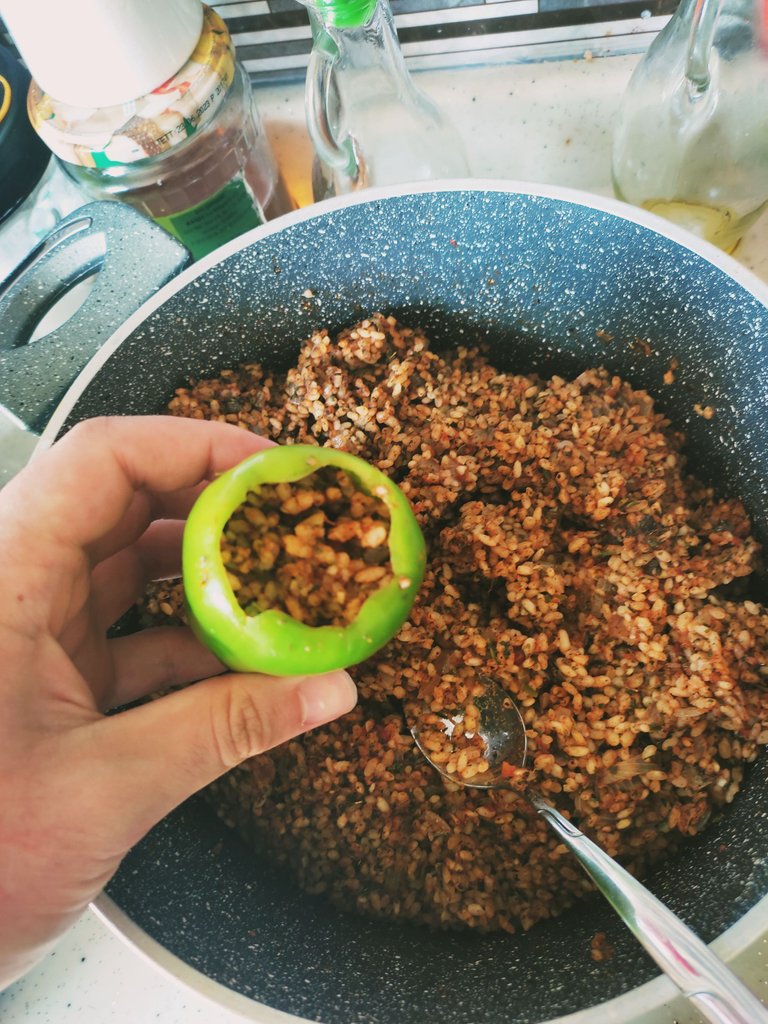 İçini doldurduğunuz biberlerleri tencereye dik bir şekilde dizin.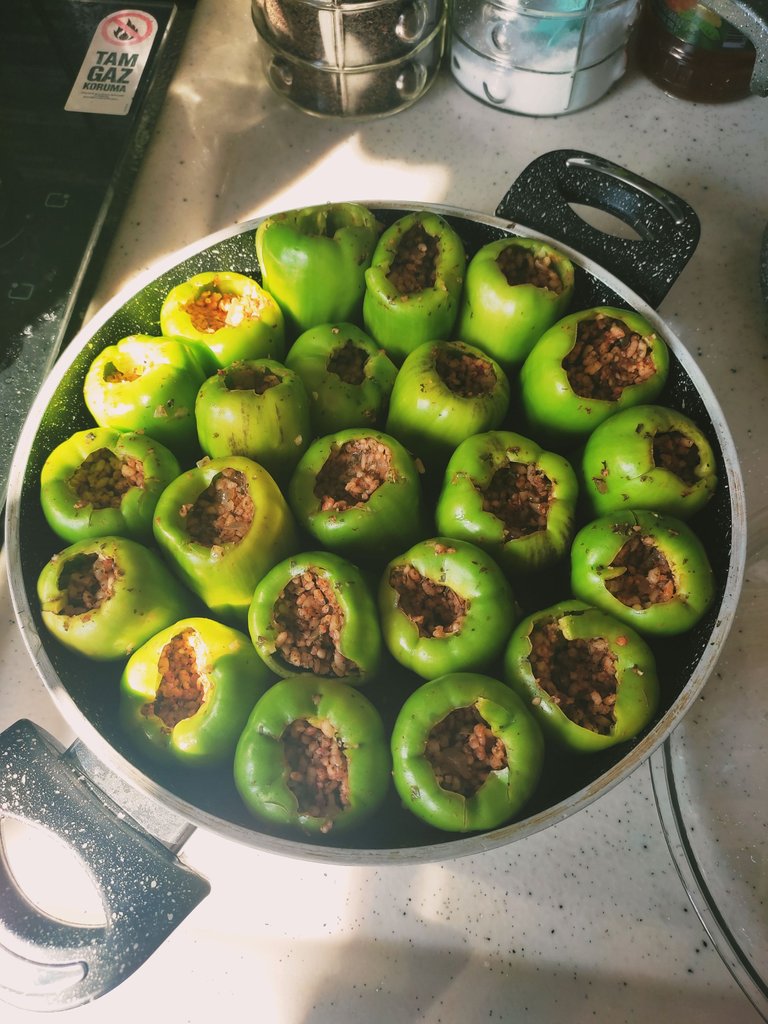 Domates parçaları ile biberlerin üzerini kapatın. Tencereye su ekleyin ve pişirin.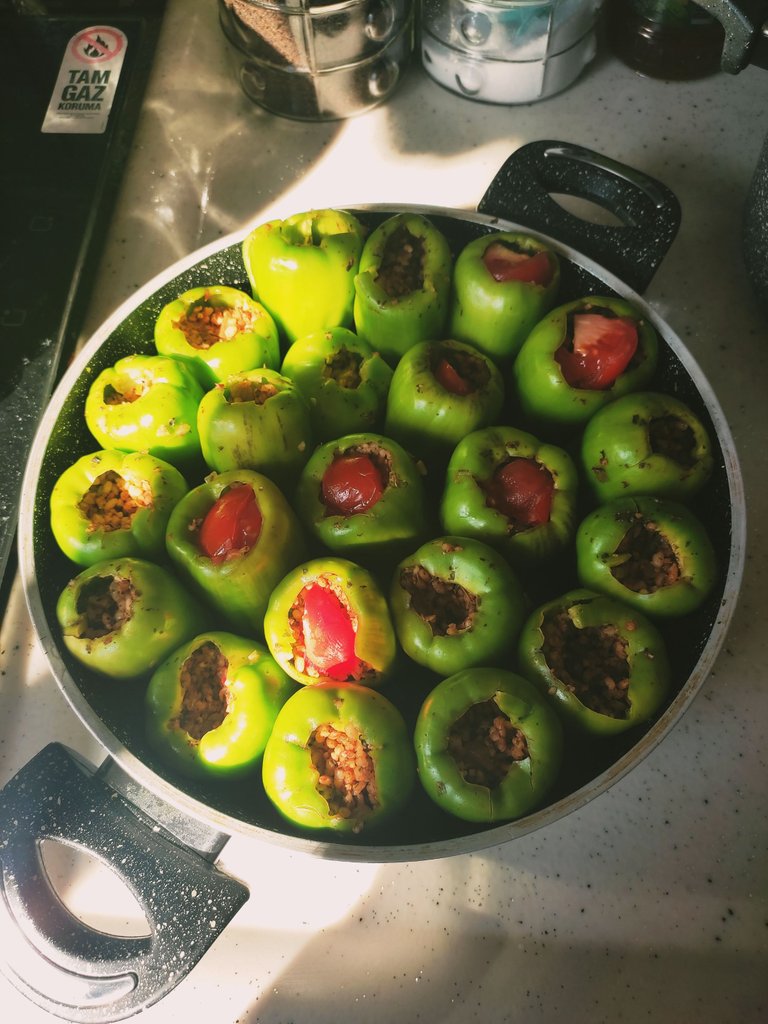 Yemeğinizin piştiğinden emin olduğunuzda yemeğinizi servis edin. Afiyet Olsun!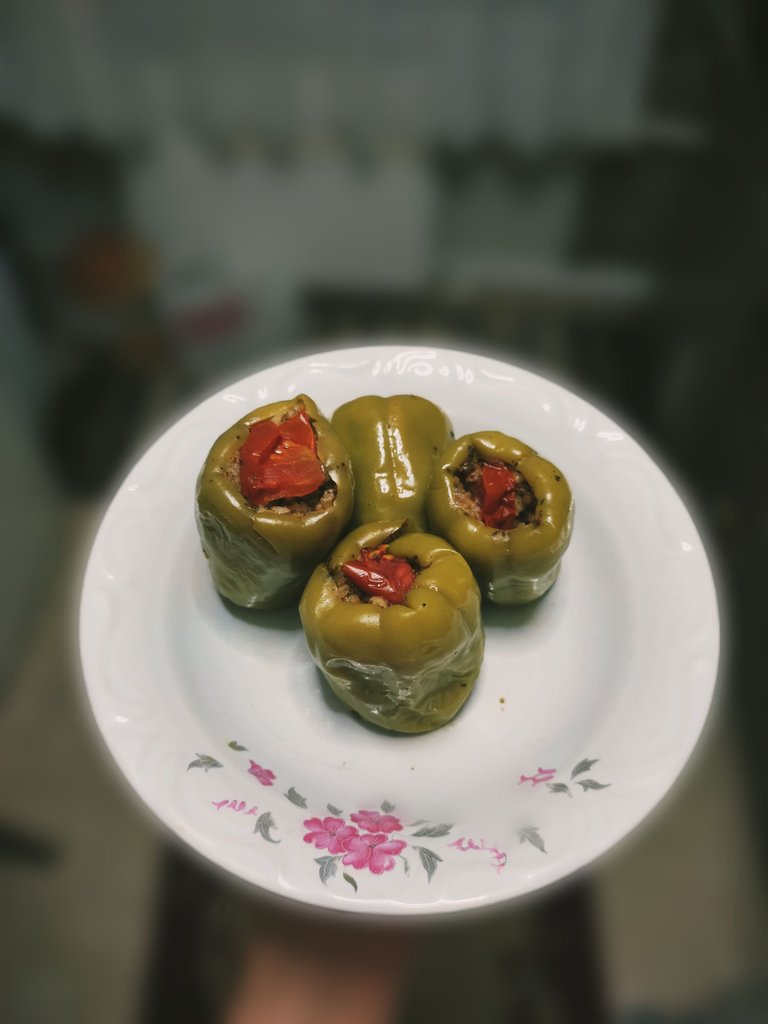 -Tüm fotoğraflar bana aittir.