-EN
Hello foodies! I hope you are in good mood and are managing to stay warm in this cold weather. It was really cold today. I felt my hands go numb and I had a hard time holding my phone in my hand. It gave me a sense of panic, albeit for a short time. I got rid of it completely when I entered a warm environment anyway. But I had a hard time reaching the school.
Today I am here to share the second recipe of the new year. I will share a new pastry recipe and I will talk about how to make pastry with leek. In fact, there are many different versions of leek pastry. Because it is a very popular dish among immigrant families. Especially people who migrated from Balkan lands generally like leeks. And they have a lot of dishes related to this vegetable. They use leeks in so many different ways and I don't like any of them in general. lol. But I love this pastry. Even though I don't like leeks, I really like this dish. My mom would be shocked if she read these :D.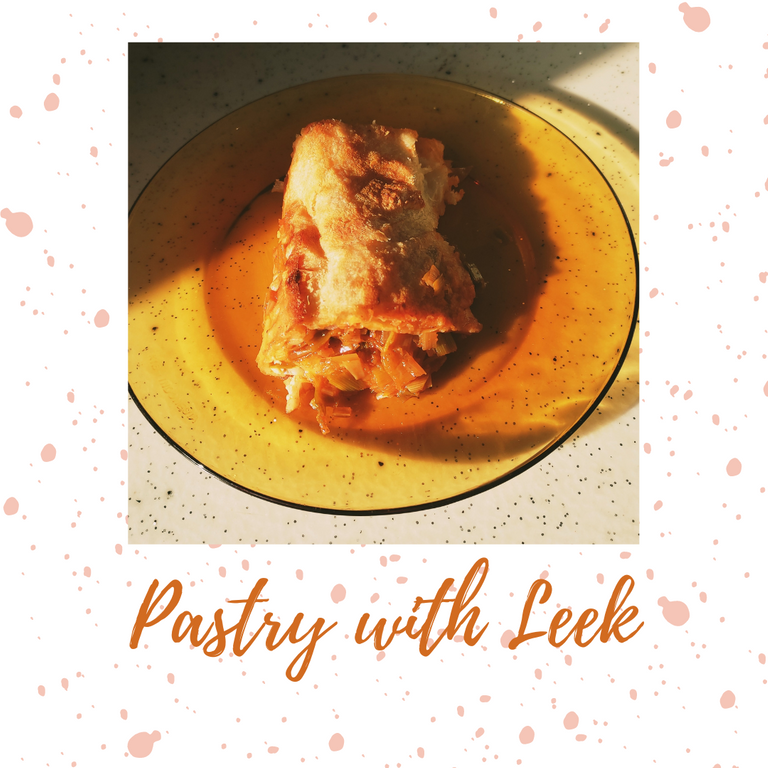 I learned how to cook this dish from my grandmother. She is truly the master of this business. The person who makes the best leek pastry I've ever eaten. I ate a lot of different leek fritters. But it was always the best I've ever eaten made by her. I'm not going to share her recipe today. Because I don't know very well how she made this dish or the amount of ingredients she used. The food she cooks is much more spicy and oilier than the one I make. My grandmother is a woman who likes food with lots of oil. We don't get along very well with her.
They don't usually use chili paste while making this dish. I think the chili paste adds a different flavor to this dish. I wouldn't say that I like the versions without the chili paste very much. Meals should be fun too. Let's take a glance at the recipe!
Pastry with Leek
Ingredients
5 Pieces of Phyllo
1 Kg Leek
2 Tablespoons of Olive Oil
1 Tablespoon of Pepper Paste
2 Teaspoons of Ground Pepper
5 Teaspoons of Salt
1.5 Teaspoons Cumin
1.5 Teaspoons of Black Pepper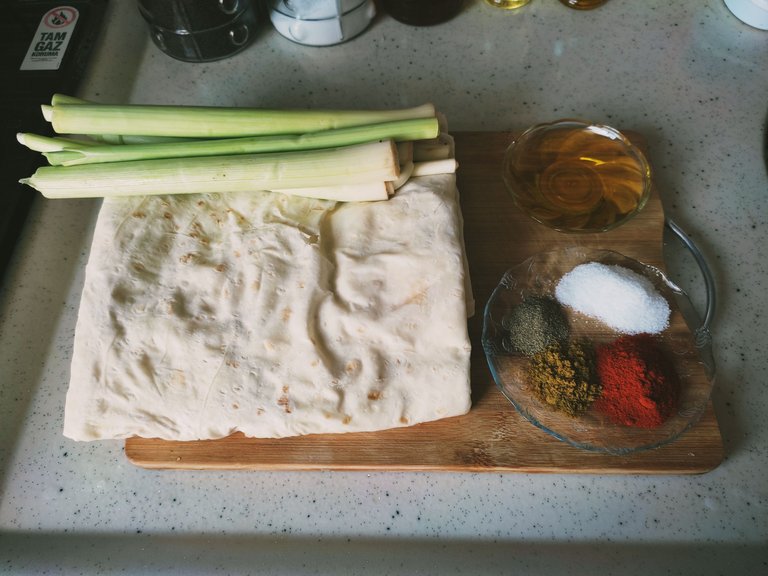 For sauce :
1 Bowl of Yogurt
1 Glass of Sunflower Oil (Cup Volume 200 mL)
1 Egg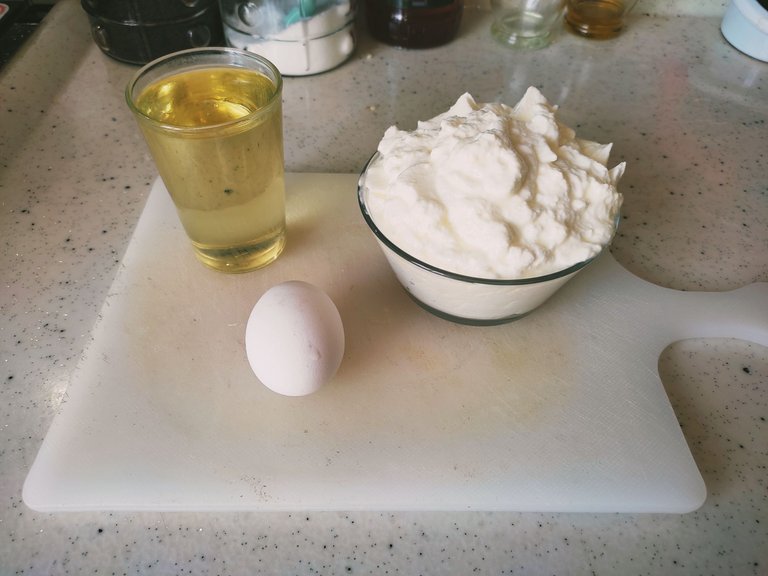 Steps
Chop the leek and wash it.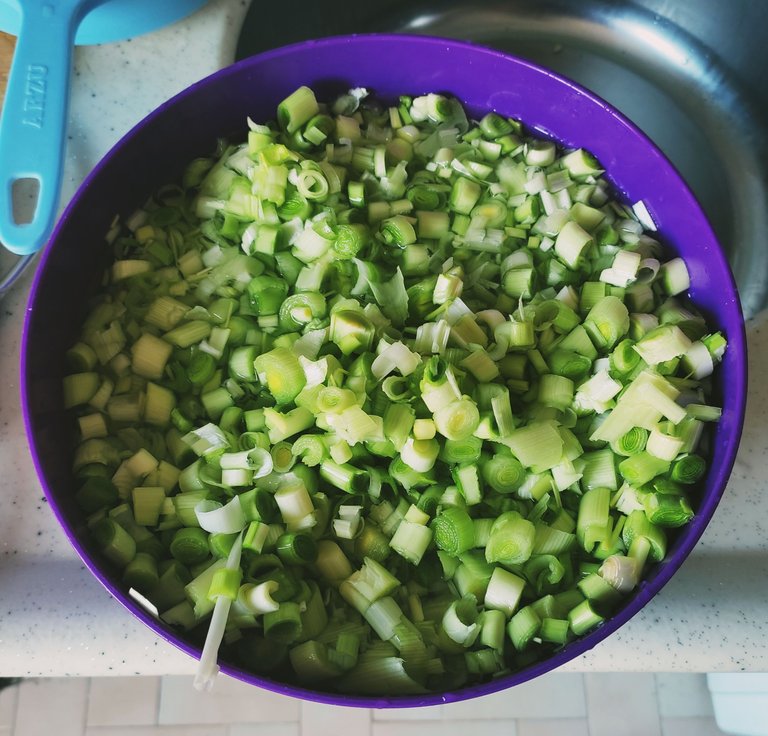 Start frying the salt and leek in a deep pan.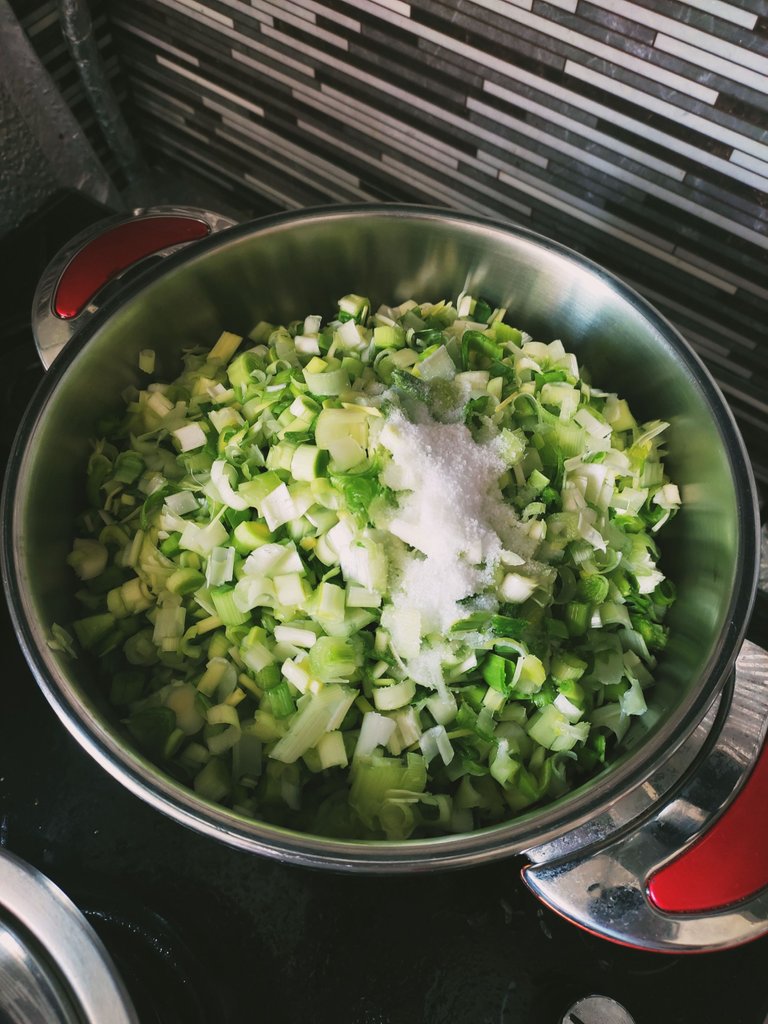 Add the pepper paste and continue frying.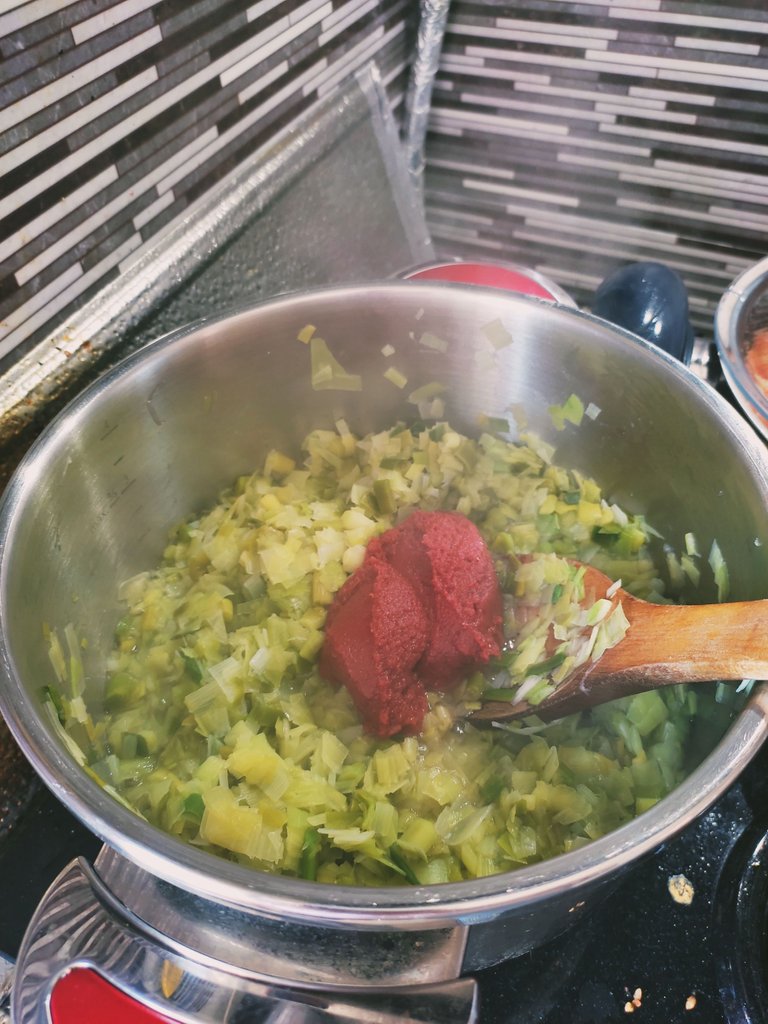 Add the spices and finish the cooking process.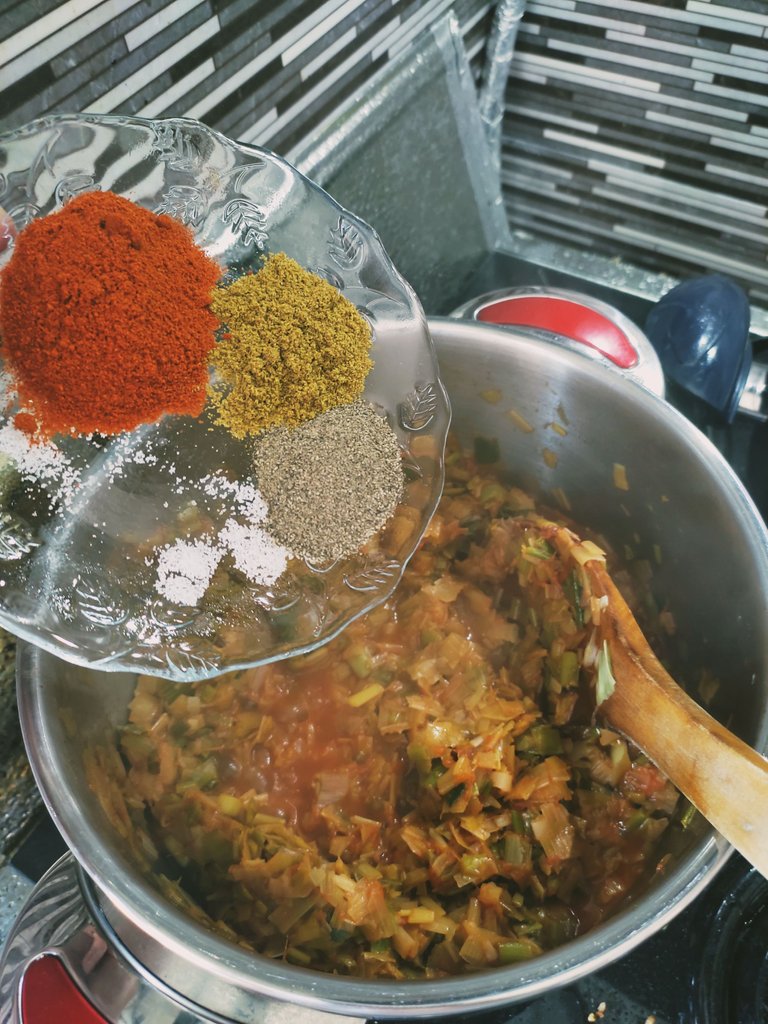 Meanwhile, prepare the sauce. Put the sauce ingredients in a bowl and mix.
Grease the bottom of the tray. Place the phyllo on the tray so that the edges of the phyllo are outside the tray.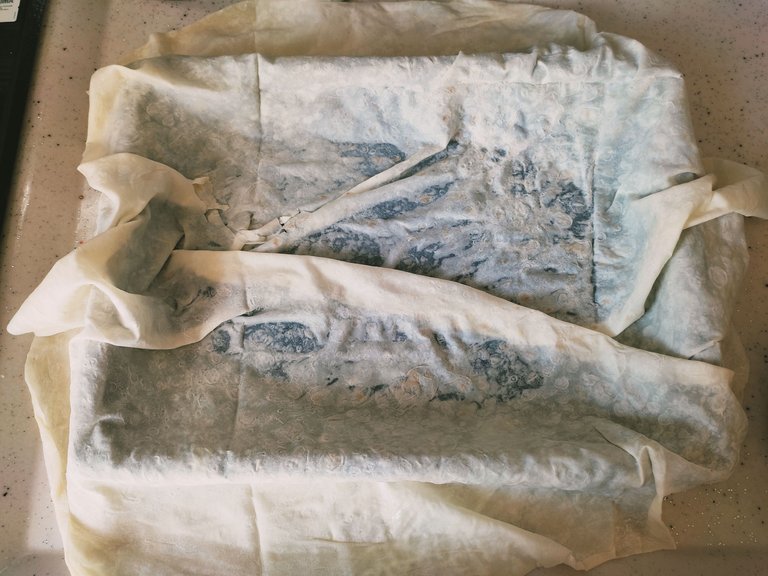 Pour a few spoons of the sauce you prepared and spread it all over the phyllo.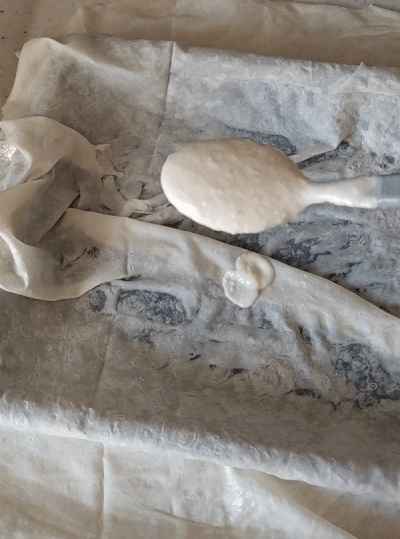 Repeat the same process for 5 phyllos. Then, spread the leek mixture you prepared on the phyllos.
Cover on the leek stuffing you prepared by using the parts of the phyllo outside of the tray. Pour the remainder of the sauce over the pastry.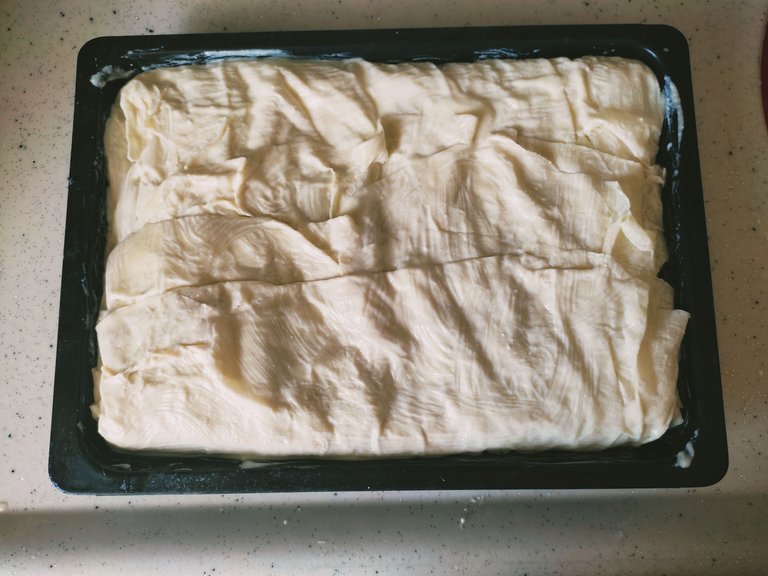 Bake in a preheated oven. Bon Appetit!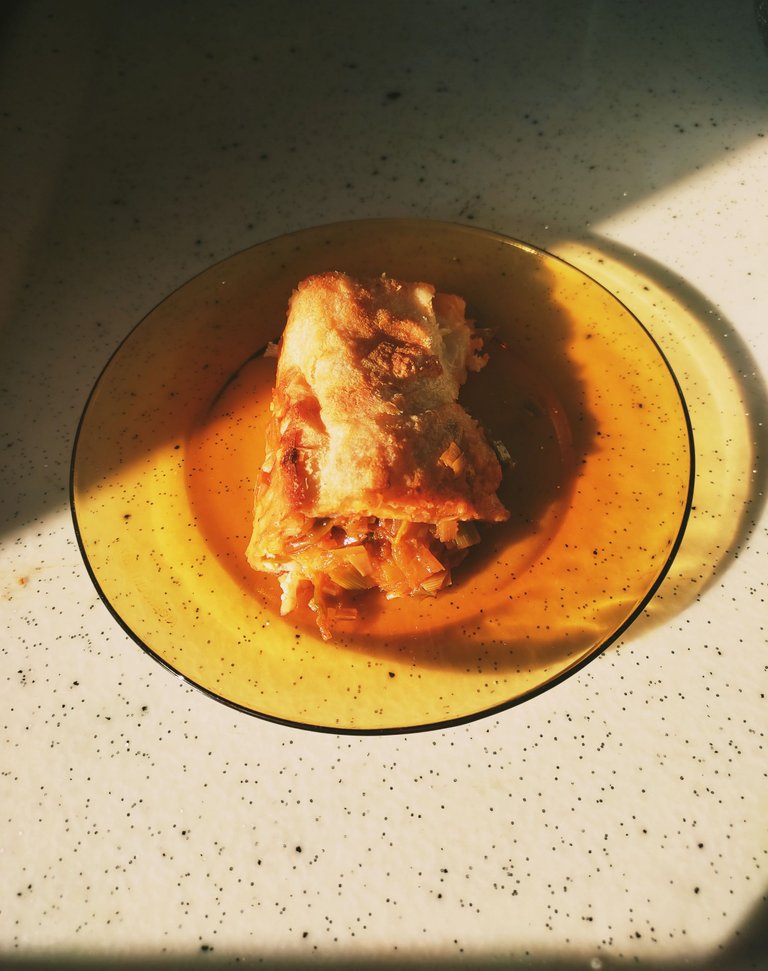 -All photographs are my own, unless otherwise stated.
-TR
Merhaba foodieler! Umarım keyfiniz yerindedir ve bu soğuk havalarda sıcak kalabilmeyi başarıyorsunuzdur. Bugün hava gerçekten çok soğuktu. Ellerimin uyuştuğunu hissettim ve telefonumu elimde tutmakta zorlandım. Kısa süreliğine de olsa bu bende bir panik hissi yarattı. Zaten sıcak bir ortama girince bundan tamamen kurtuldum. Ama okula ulaşana kadar çok zorlandım.
Bugün yeni yılın ikinci tarifini paylaşmak için buradayım. Yeni bir hamurişi tarifi paylaşacağım ve pırasalı börek nasıl yapılır biraz bundan bahsedeceğim. Aslında pırasalı böreğin pek çok farklı versiyonu mevcut. Çünkü göçmen aileler arasında oldukça popüler bir yemek. Özellikle Balkan topraklarından göçmüş insanlar genellikle pırasayı severler. Ve bu sebzeyle ilgili çok fazla yemekleri var. Pırasayı çok farklı şekillerde kullanıyorlar ve ben genel olarak hiçbirini sevmiyorum. lol. Ama bu böreği seviyorum. Pırasadan pek hoşlanmasam da bu yemek çok hoşuma gidiyor. Annem bunları okusa şoka girebilirdi :D.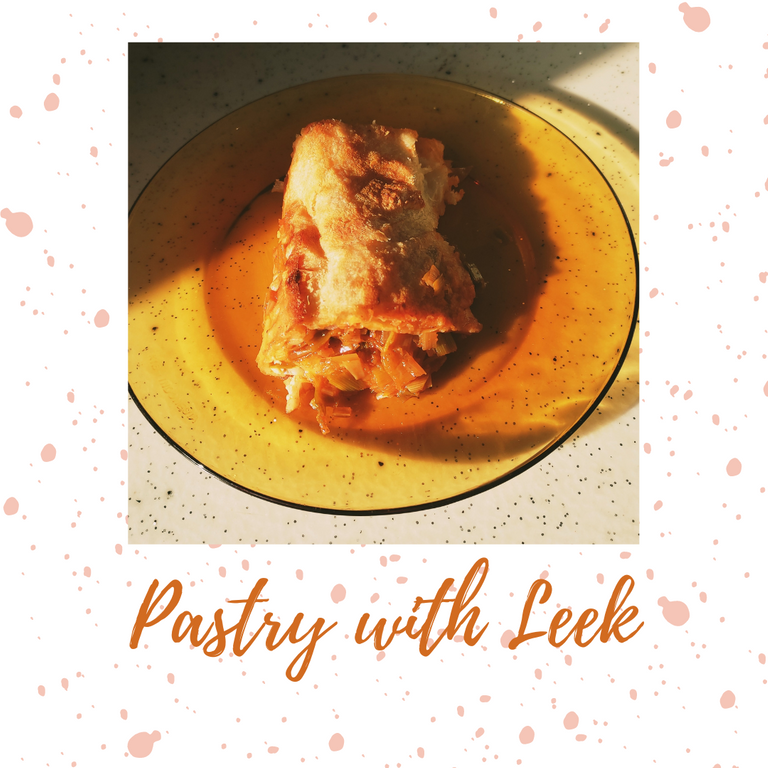 Bu yemeği yapmayı babaannemden öğrendim. O gerçekten bu işin ustası. Şu ana kadar yediğim en iyi pırasalı böreği yapan kişi. Birbirinden farklı bir sürü pırasalı börek yedim. Ama onun yaptığı yediklerim arasında her zaman en iyisiydi. Bugün onun tarifini paylaşmayacağım. Çünkü bu yemeği nasıl yaptığını ya da kullandığı malzemelerin miktarını çok iyi bilmiyorum. Onun yaptığı yemek, benim yaptığıma göre çok daha acı ve çok daha yağlı. Babaannem yemekleri bol yağlı seven bir kadın. Onunla bu konuda pek anlaşamıyoruz.
Bu yemeği yaparken genellikle biber salçası kullanmıyorlar. Bence biber salçası bu yemeğe farklı bir lezzet katıyor. Biber salçası olmadan yapılan versiyonlardan pek hoşlandığımı söylemem. Yemekler de eğlenceli olmalıdır. Hadi artık tarife bir göz atalım!
Pırasalı Börek
Malzemeler
5 Adet Yufka
1 Kg Pırasa
2 Çorba Kaşığı Zeytin Yağı
1 Çorba Kaşığı Biber Salçası
2 Çay Kaşığı Toz Biber
5 Çay Kaşığı Tuz
1.5 Çay Kaşığı Kimyon
1.5 Çay Kaşığı Karabiber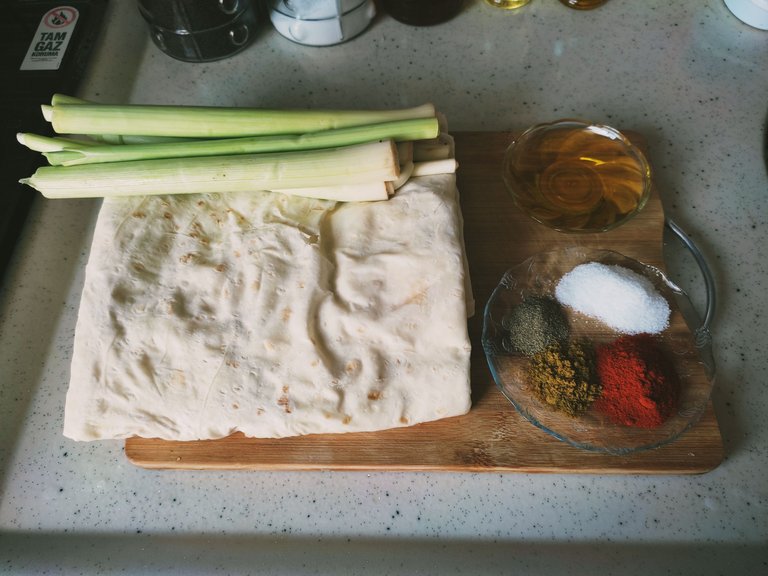 Sos İçin :
1 Kase Yoğurt
1 Su Bardağı Ayçiçek Yağı (Bardak Hacmi 200 mL)
1 Yumurta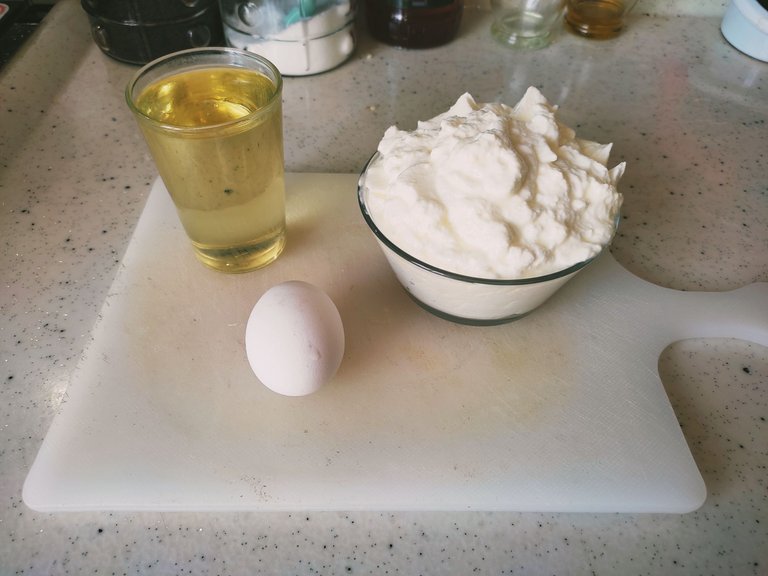 Adımlar
Pırasayı doğrayın ve yıkayın.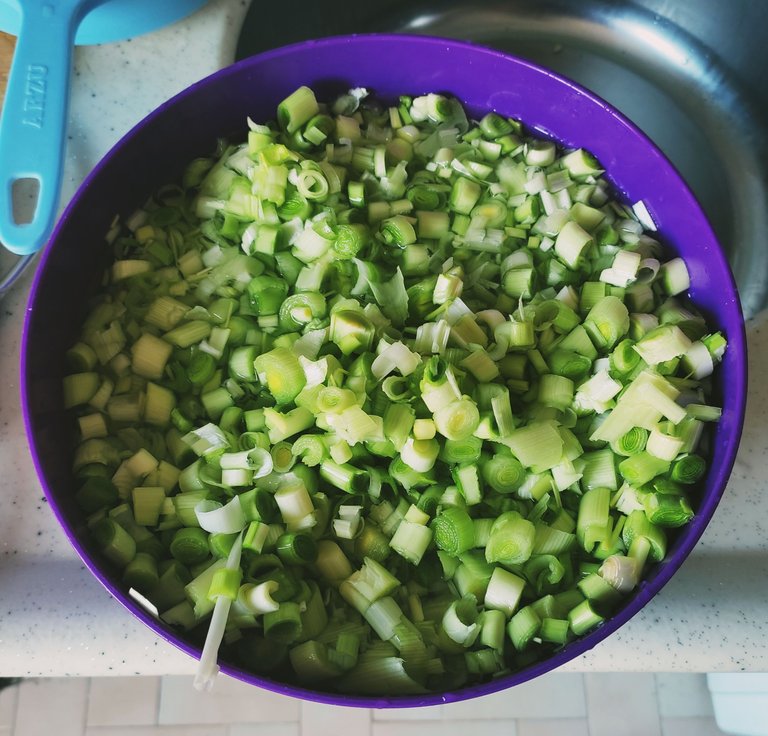 Tuz ve pırasayı derin bir tencerede kavurmaya başlayın.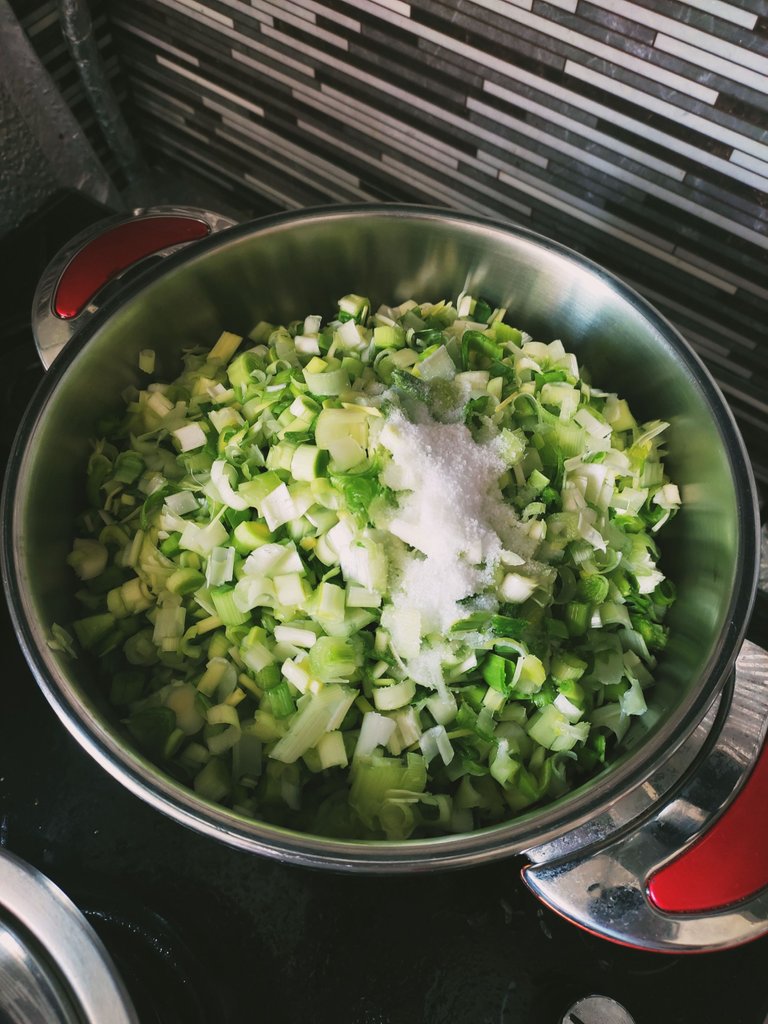 Biber salçasını ekleyin ve kavurmaya devam edin.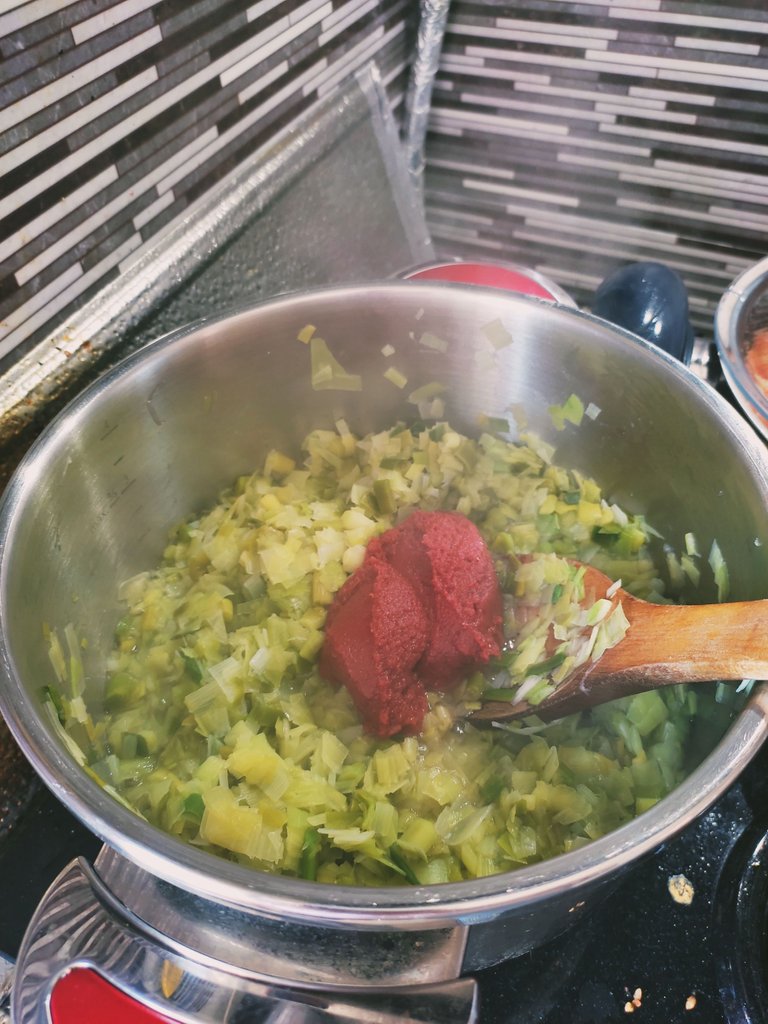 Baharatları ekleyin ve pişirme işlemini sonlandırın.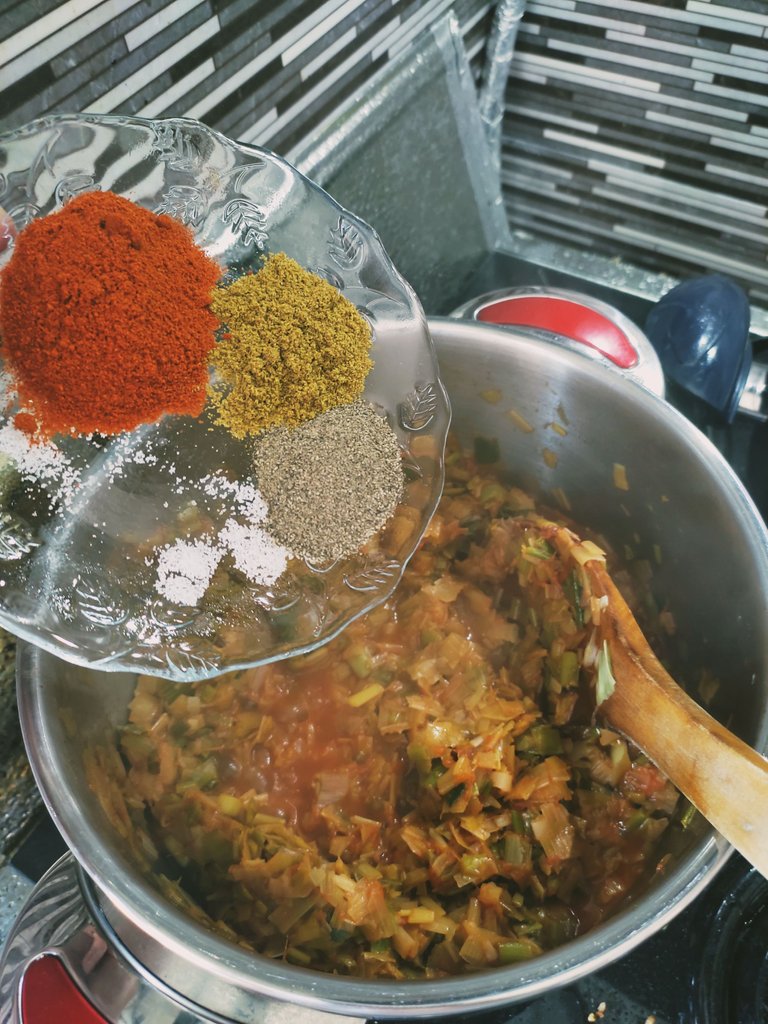 Bu arada sosu hazırlayın. Sos malzemelerini bir kase içerisine alın ve karıştırın.
Tepsinin dibine yağ sürün. Yufkayı,yufkanın kenarları tepsinin dışında kalacak şekilde tepsiye yerleştirin.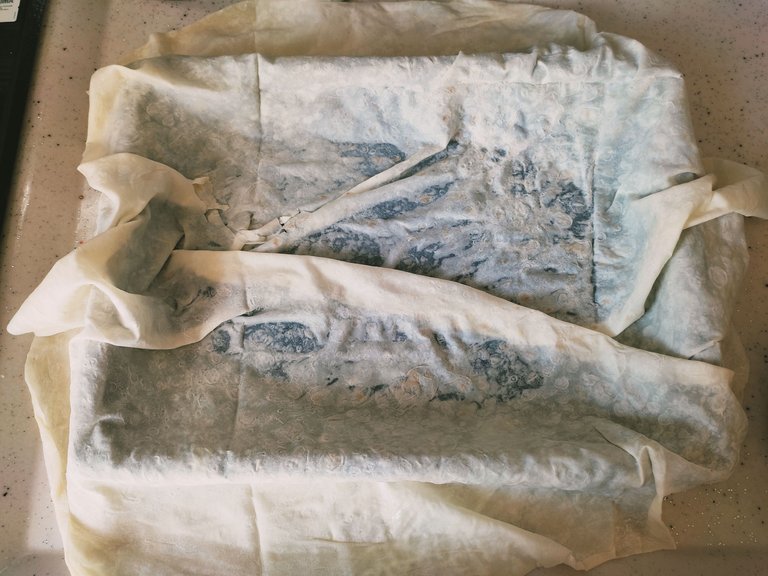 Hazırladığınız sostan birkaç kaşık dökün ve yufkanın her yerine yayın.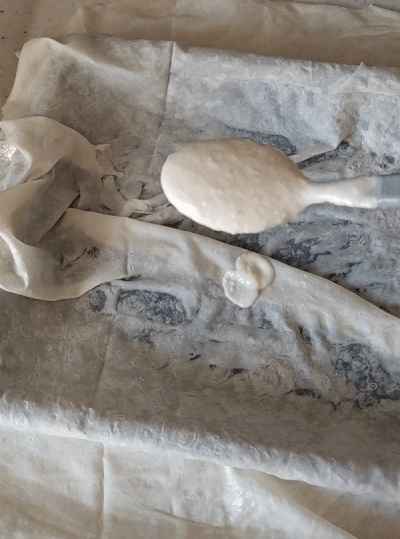 5 yufka için de aynı işlemleri tekrarlayın. Daha sonra hazırladığınız pırasalı karışımı yufkaların üzerine yayın.
Yufkaların tepsinin dışında kalan kısımlarını kullanarak hazırladığınız pırasalı iç harcın üstünü örtün. Sosun kalan kısmını böreğin üzerine dökün.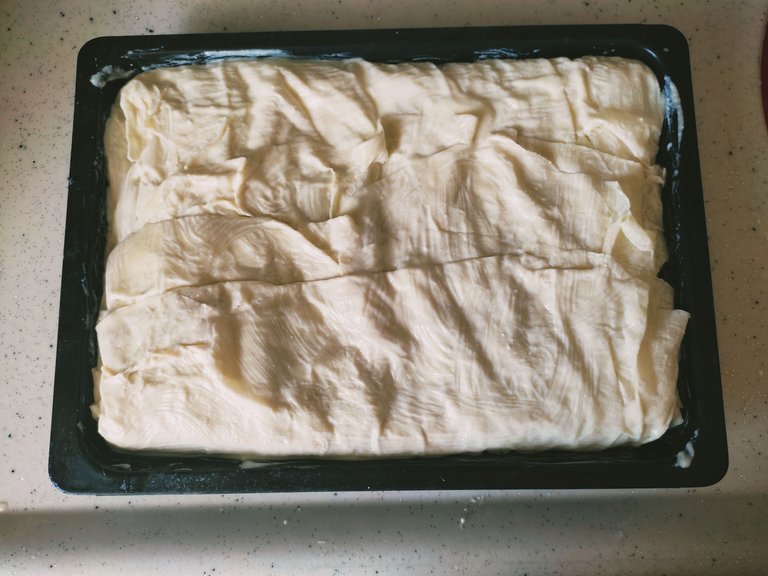 Önceden ısıtılmış fırında pişirin. Afiyet Olsun!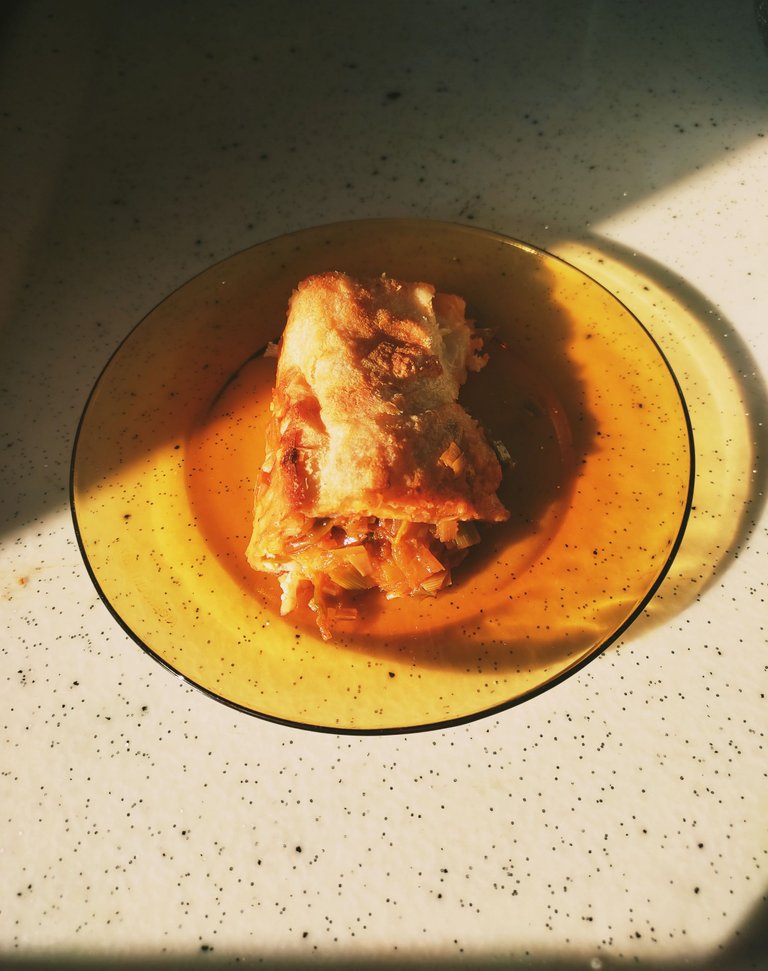 -Tüm fotoğraflar bana aittir.