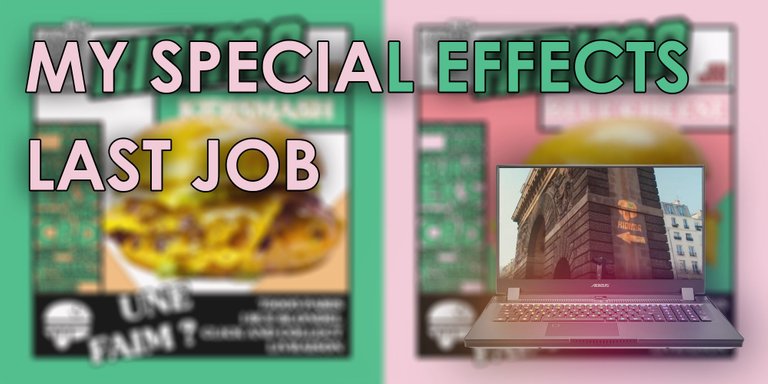 After all that time teasing a lot of projects I worked on, I finally have one released !!
It really looks I have not been told because it's out for days now :')
Since some time I started working on visual effects for ads and I appreciate that job ! For now I only worked on 2 and I only have one other coming in the next days.
As said in the title, this is for a CBD burger restoration brand
My work have been pretty basic, the incrustation of the sign costume and the logo on the metro stations and the ark.
You can watch the full ad here
In the next weeks I should have some other things to share, a second ad and normally two clips too ! I hope this time it won't be delayed again and again :')
Except that I also opened a Twitch and a YouTube Channel where I'm mostly playing Skyrim and making some best of stream.