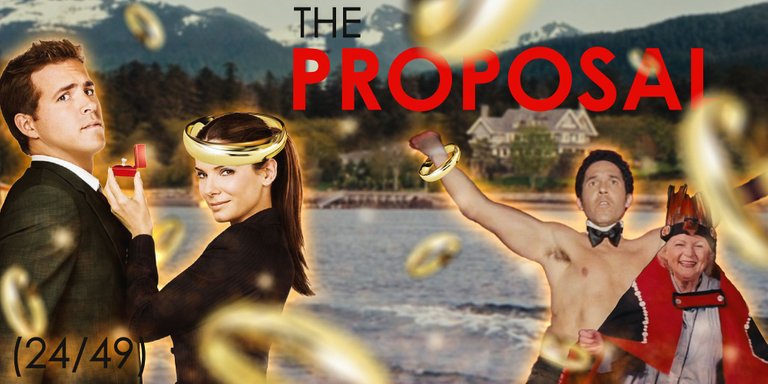 First of all, I'm sorry to be late with this post !!
My girlfriend were really waiting for me to reach this movie because she absolutely wanted to see it again. And personally I was only having memories of an old and totally ordinary romantic movie totally forgettable.
And I have to say I was wrong.
This may not be a masterpiece but it was one of the best romantic comedies I know.
For the first time since few movies, I really liked Ryan Reynolds Character as a funny character. Probably since Van Wilder !
I think the reason why this movie worked a lot for me is because they decided to focus a little more on the comedy side than the romantic one, and they dosed each of them pretty rigorously to have some love scenes which are not boring and seem realistic and humor scenes which are not too crazy and which seem realistic enough to believe in.

There is something strange in the movie which is usually a really bad thing and makes a terrible movie, this time, maybe this have been worked to be ok, but this works so much.
We can feel like each actor live in a different movie. The couple Ryan Reynolds - Sandra Bullock feel the movie who it is but Ryan's parents are totally out of it. They are in z more classic romantic movie and don't have that much fun. They argue and the mother just wants to do shopping with her new daughter in law.
All their colleagues are from a tv movie bitching on her and with no personality except "I work here and react to main character deeds".
But there are two character coming out of space which have absolutely no sense and they make all that story worth your time.
What's absolutely funny is that the movie takes place in a really small town and this guy is everywhere. The first time you see him, he's a waiter in a private party.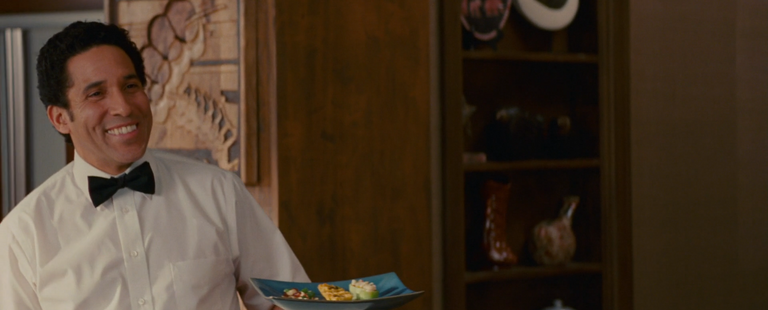 But he is so much more than that. We se him so many times and that is something I love in movies, Running gags. For exemple he is also the only stripper of the town, and he is not that good :')

Once these temporary missions are over he is also working at the grocery store.

But hey, looks like he also has the power to marry people because he is the priest (not sure this is the good word) ! Making the two main characters really uncomfortable in that strange situation.

He is one of the most awkward guy you can meet in this town but there is no way you can hide from him, that's absolutely hilarious.
And if you know me you are probably wondering why I'm not talking about the office ? Because that's the first time I loved more the character because of what he is instead of being an actor in "The Office". This character played by Oscar in the office is to my mind better than his role in the series, you are not gonna hear that from me often !

The grandma is adding a so strange dimension to this movie. She is impossible to understand, she looks so much like an old women not understanding the current world but also understanding it more than anyone else.
At a moment she is making a dance around a fire for the spirits alone in the woods and find it really funny when Sandra Bullock is dancing a way more actual dance with her, and doesn't care that she twerks.

---
In my opinion this is probably one of the best movies so far. It doesn't try to be an enormous blockbuster like Wolverine or Blade Trinity, the jokes are pretty well balanced and are never too much. This isn't a too much artistic movie long and slow like Fireflies in the garden. This isn't a unrealistic humoristic movie like could be a Harold and Kumar but it still has some big running gags and extravagant characters.
And I'm not sure this will also be the case for Paper Man the next review.


My Current CINE Stake :
4870
---
This is the list of the movies I'll review in the challenge :

Join me on Noise.cash and read.cash and earn BCH for your posts and comments. Stake your earnings on Nexo and earn up to 8% APY in dividends.

Join me also on Publish0x
The website that rewards both readers and authors with ETH and ERC-20 tokens

Share your unused bandwidth and get paid for that with Honey gain