Hello friends. Today I am writing to celebrate my birthday. August 5th is my birthday. I am now 29 years old. It is said that after the age of 30, life is viewed very differently. I have 1 year left. Let's see what is going to happen. My husband celebrated my birthday for the first time this year. I thought you were going to celebrate anyway, but it was still a surprise. Together with my mother-in-law, they handled everything quietly. They went out to buy gifts without me knowing. I thought they were going somewhere else. 😄 They both went to different places and prepared their gifts. I never noticed.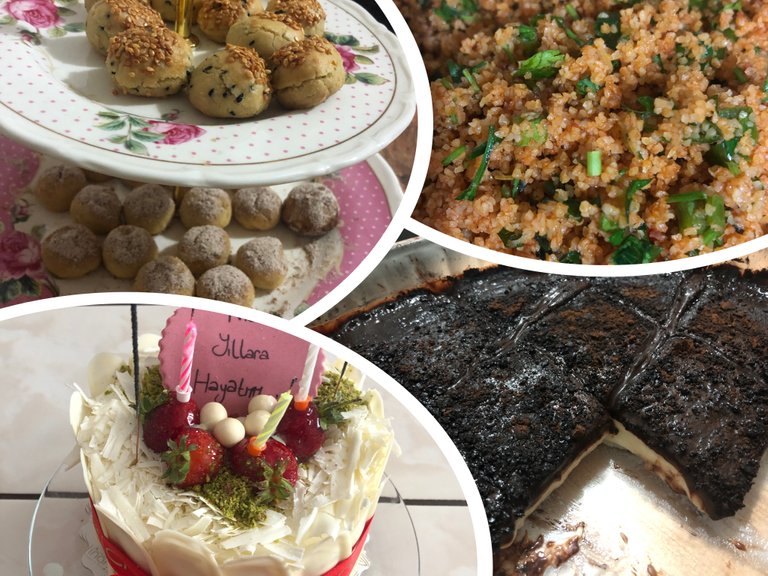 My husband bought a beautiful cake. The taste was delicious. It was a strawberry cake. They put too much strawberry inside. That's why it's even more delicious. Cake selection is important. Sometimes we are deceived by its looks, but it tastes very bad. So I'm glad it was this delicious. 🤗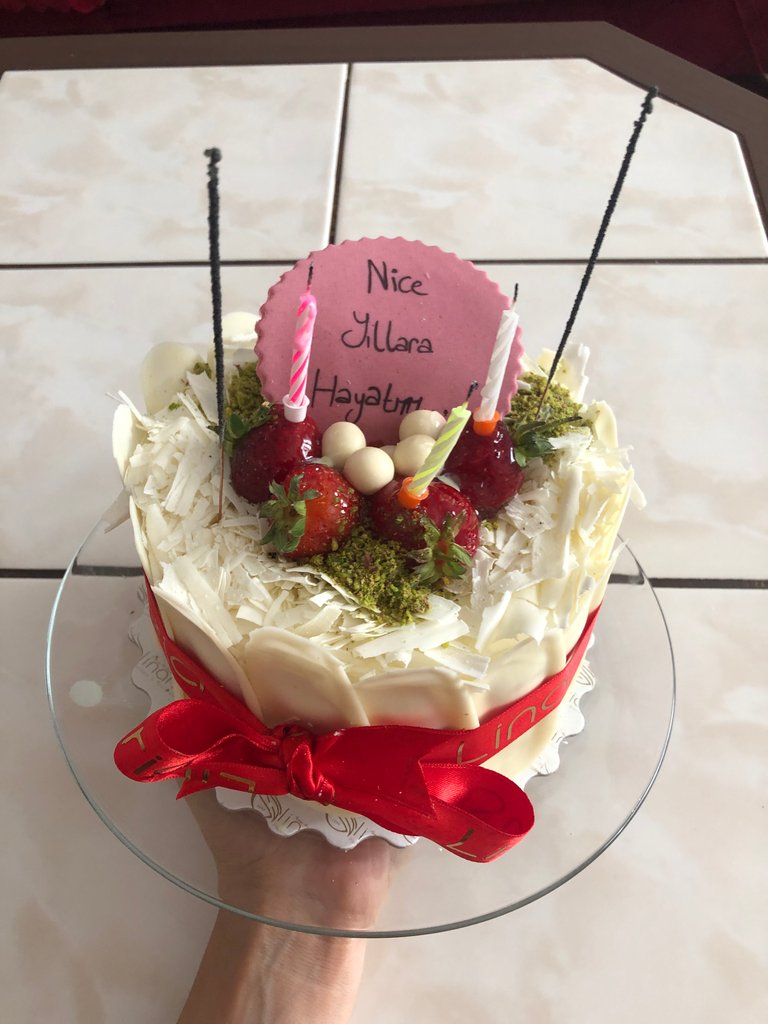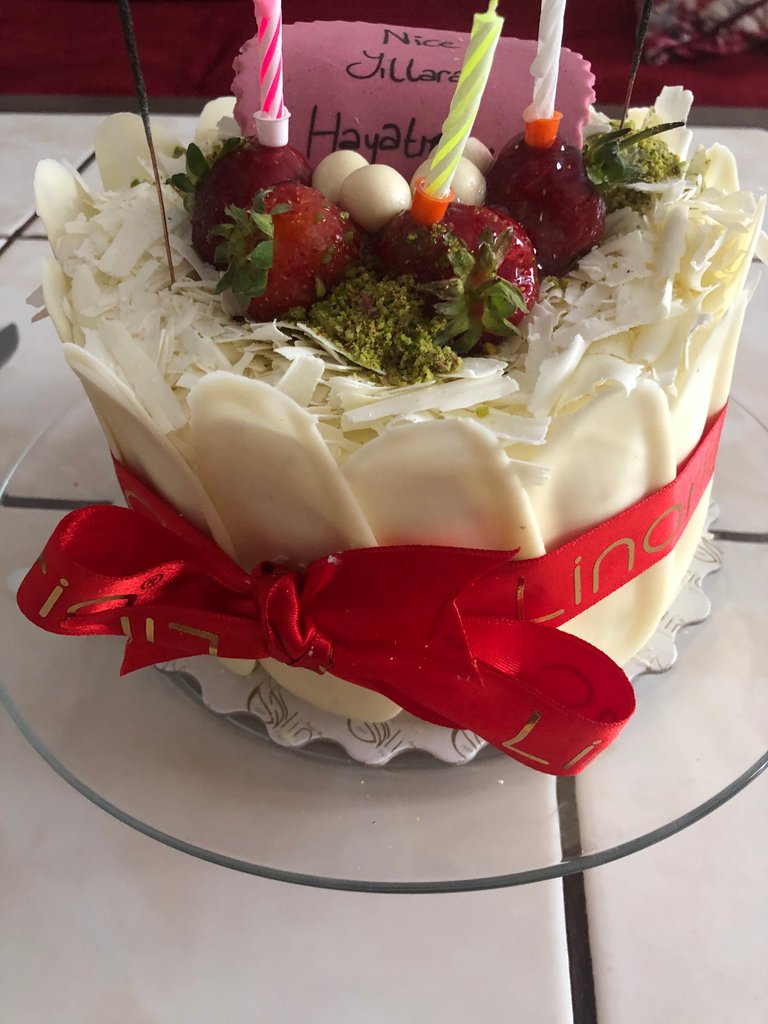 Then I went to my sister. My sister's guests were coming. He made preparations for both her and my birthday. He made so much food. Meat pie, kısır, sweet cookies, salty cookies and dessert. All were delicious.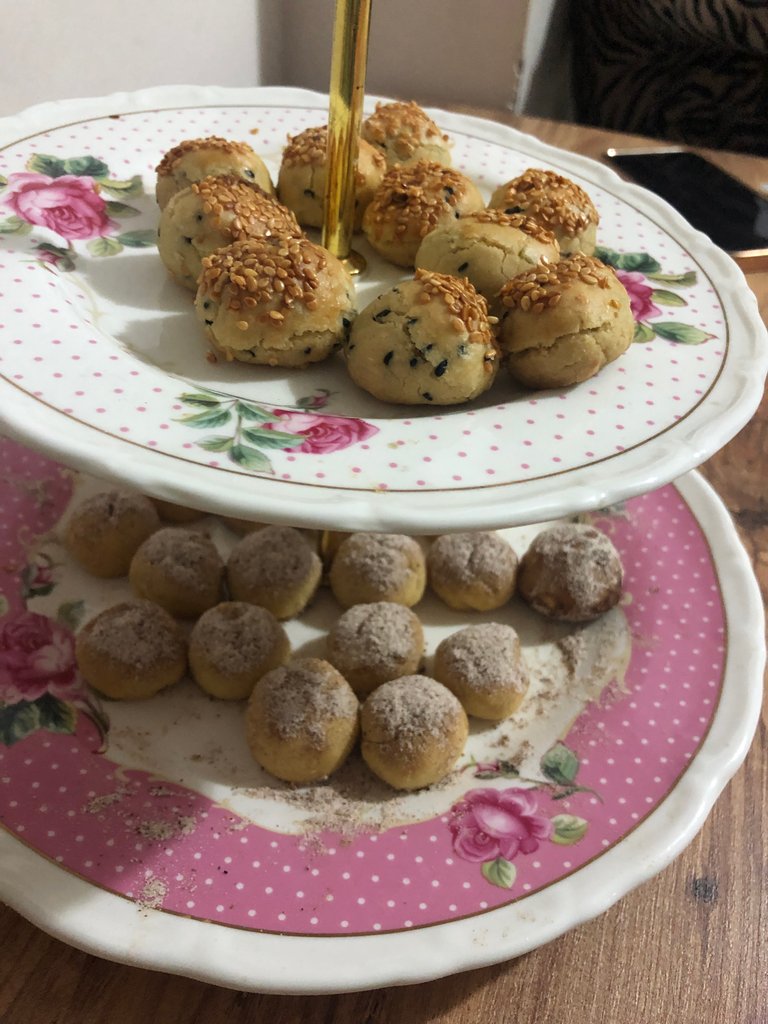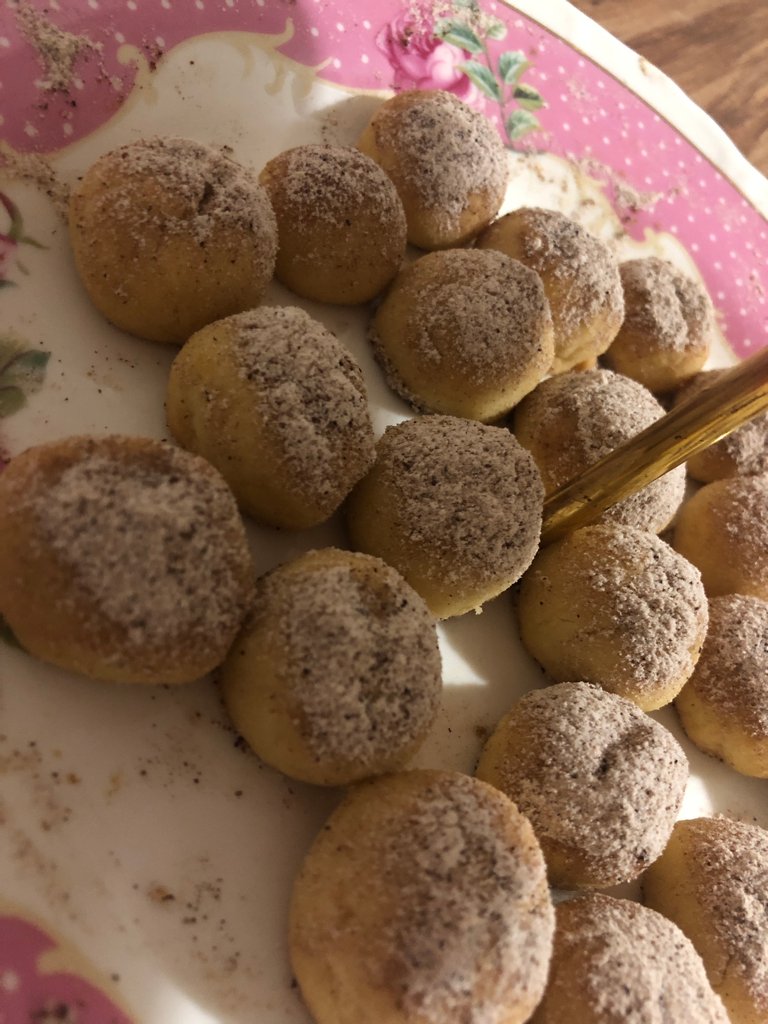 The dessert cookie was cinnamon. Cinnamon has a nice flavor. There was black cumin in the salty cookies. It was very tasty.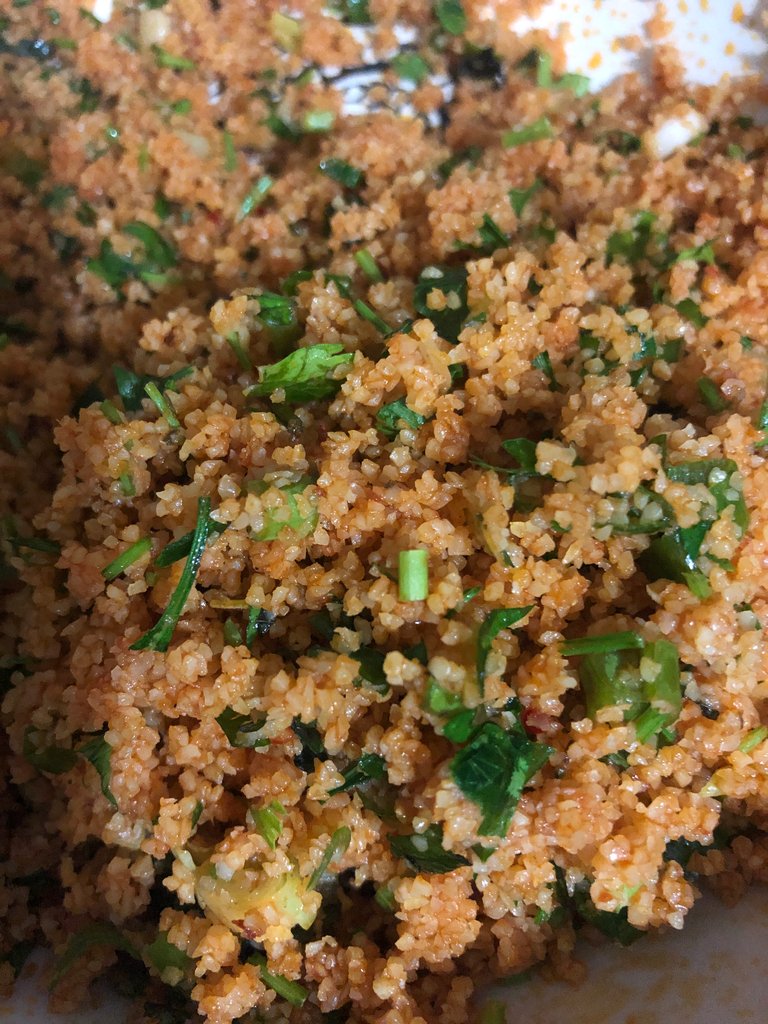 Kısır is indispensable for friends meetings. That's why she was kısır.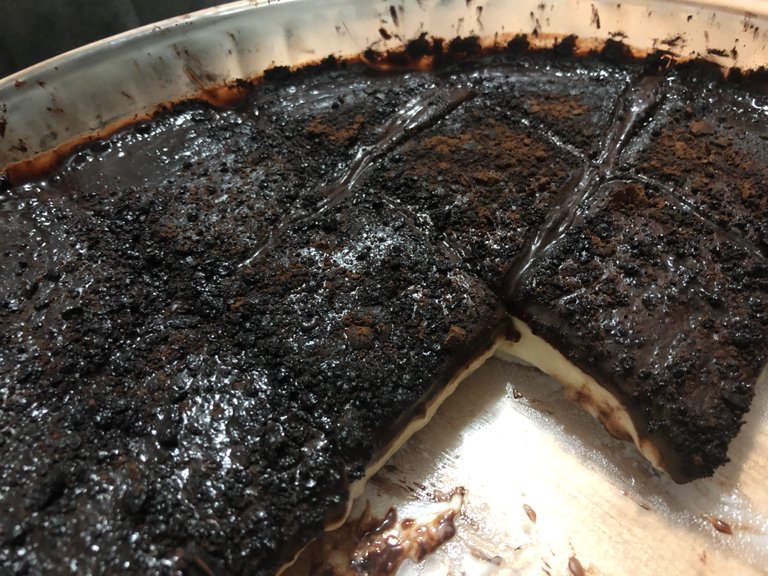 The dessert my sister made was beautiful. It was a delicious dessert. I really liked the taste. I ate more than all of them.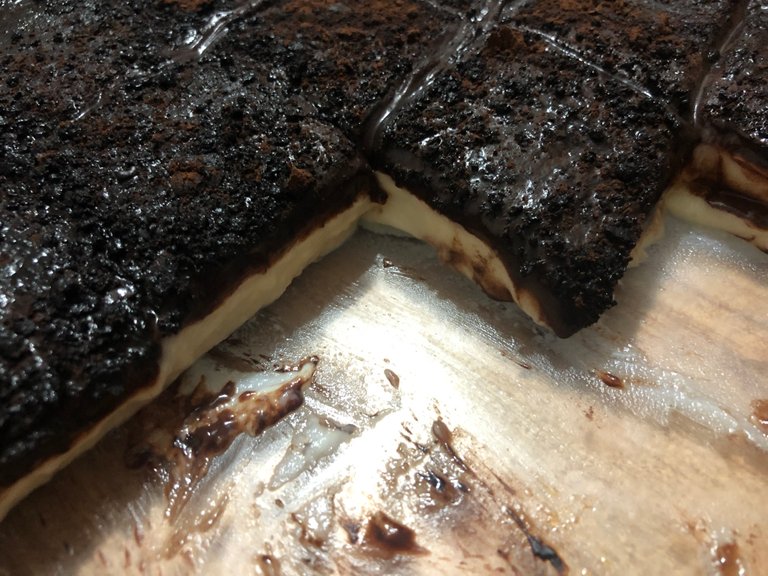 He also made pancakes. Meatball Pancakes. It was delicious too. I already love mince pies. The dough was also delicious. The top was crunchy. It was soft inside. I forgot to take a picture of the pastry.
I had a good birthday. In the evening, my husband's sister celebrated my birthday. I really liked your gift. He had chosen something that I would like exactly. That's why I was happy. 🤗 Everyone in the family congratulated me on my birthday. It's nice to be remembered that day.
My friends, whom I met in Hive, also on Discord, celebrated my birthday. It's nice to make friends like this here.
Thanks again to everyone who congratulated me on my birthday. Thank you for reading. See you. 🤗🌸
TR
Merhaba arkadaşlar. Doğum günümü kutlamak için yazı yazıyorum bugün. 5 Ağustos benim doğum günüm. Artık 29 yaşındayım. 30 yaşından sonra hayata çok farklı bakıldığı söyleniyor. O döneme 1 yılım kaldı. Bakalım neler olacak. Doğum günümü bu yıl ilk olarak eşim kutladı. Kutlayacağını düşünüyordum zaten ama yine de sürpriz oldu. Kayınvalidemle birlikte sessiz sessiz her şeyi halletmişler. Benden habersiz hediye almaya çıkmışlar. Başka bir yere gittiklerini düşünüyordum. 😄 İkisi de ayrı ayrı yerlere gidip hediyelerini hazırlamış. Hiç farketmedim.
Eşim güzel bir pasta almış. Tadı çok lezzetliydi. Çilekli bir pastaydı. Çileği çok fazla koymuşlar iç kısmına. O yüzden daha da lezzetli olmuş. Pasta seçimi önemli. Bazen görünüşüne aldanıp alıyoruz ama tadı çok kötü çıkıyor. O yüzden böyle lezzetli olmasına sevindim. 🤗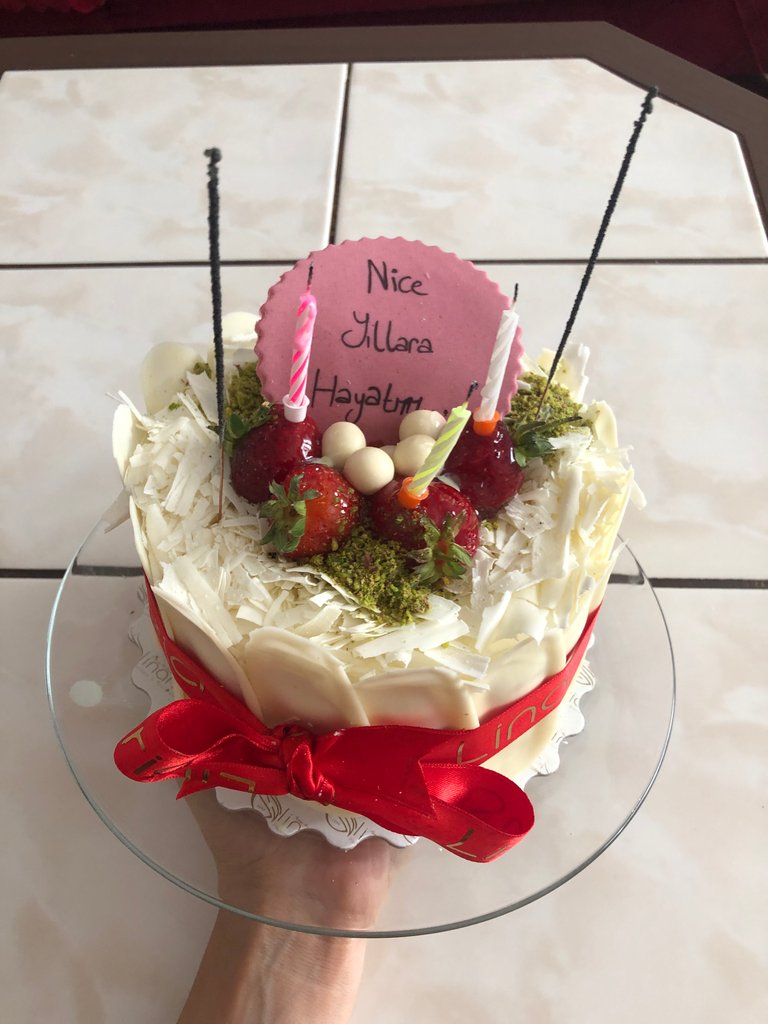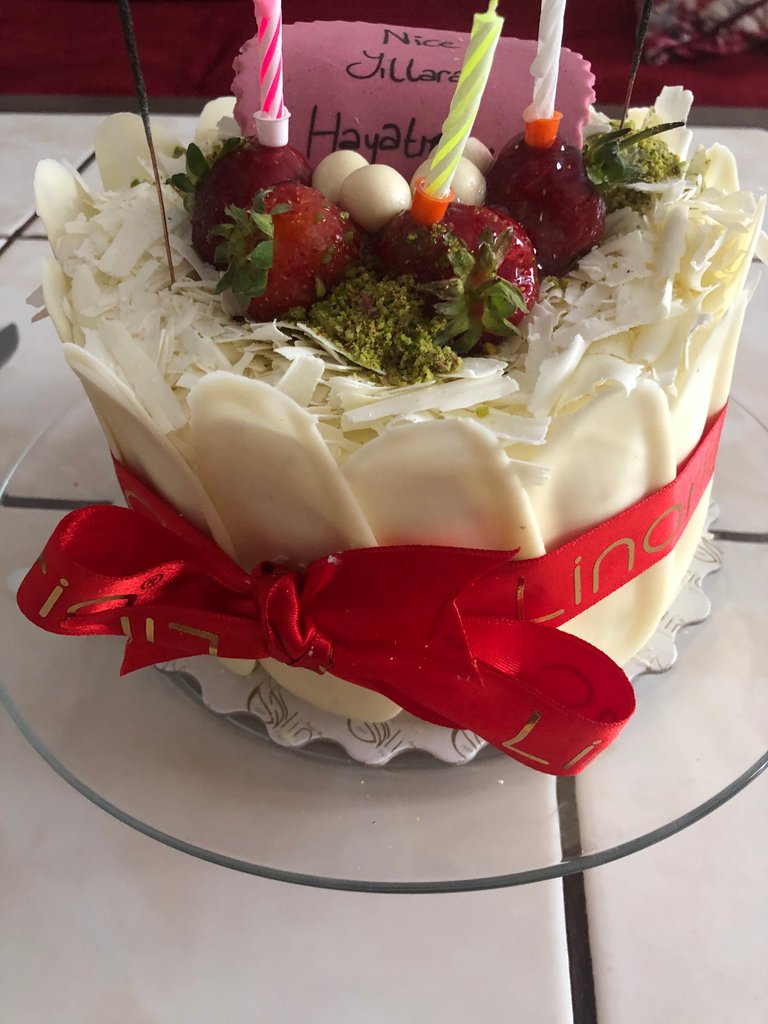 Daha sonra ablama gittim. Ablamın misafirleri gelecekti. Hem onun için hem de benim doğum günüm için hazırlık yapmış. O kadar çok yiyecek yapmış ki. Kıymalı börek, kısır, tatlı kurabiye, tuzlu kurabiye ve tatlı. Hepsi çok lezzetliydi.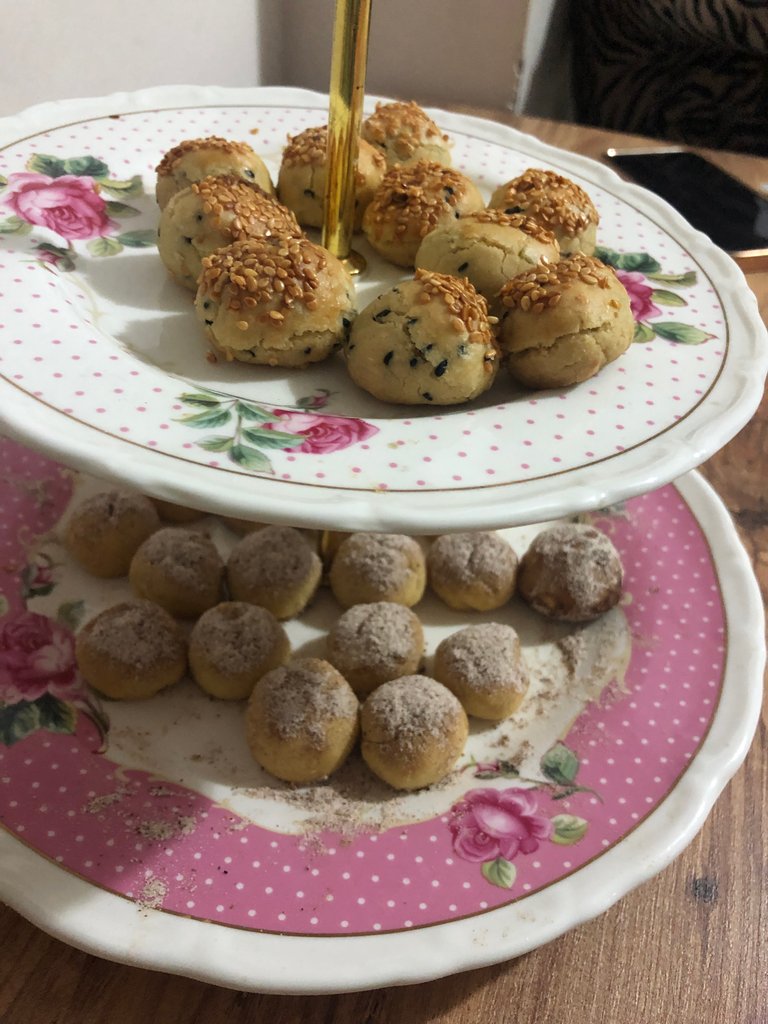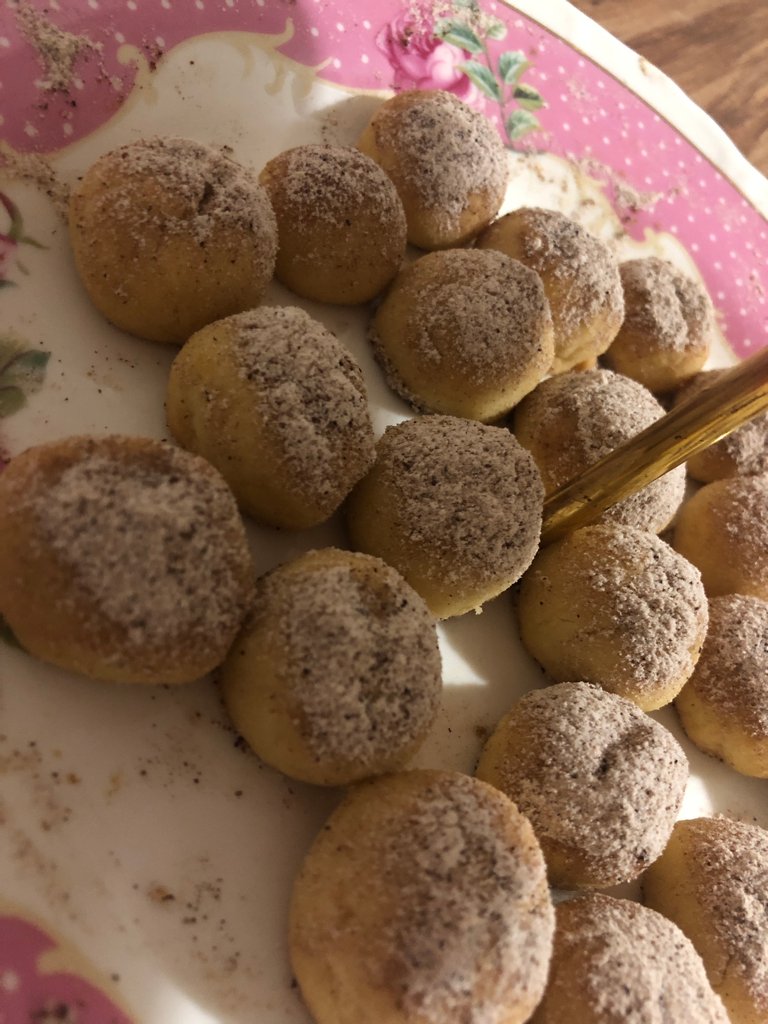 Tatlı kurabiyesi tarçınlıydı. Tarçın güzel bir tad katmış. Tuzlu kurabiyenin içinde de çörekotu vardı. Çok lezzetliydi.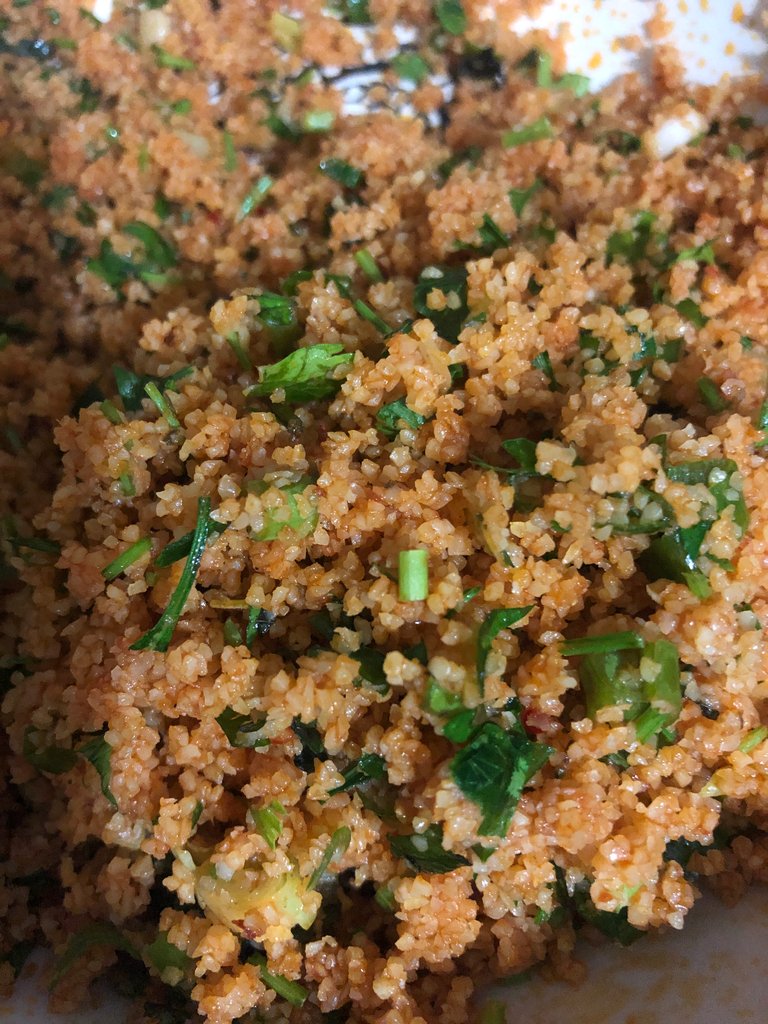 Kısır arkadaş toplanmalarının vazgeçilmezi. O yüzden kısır da vardı.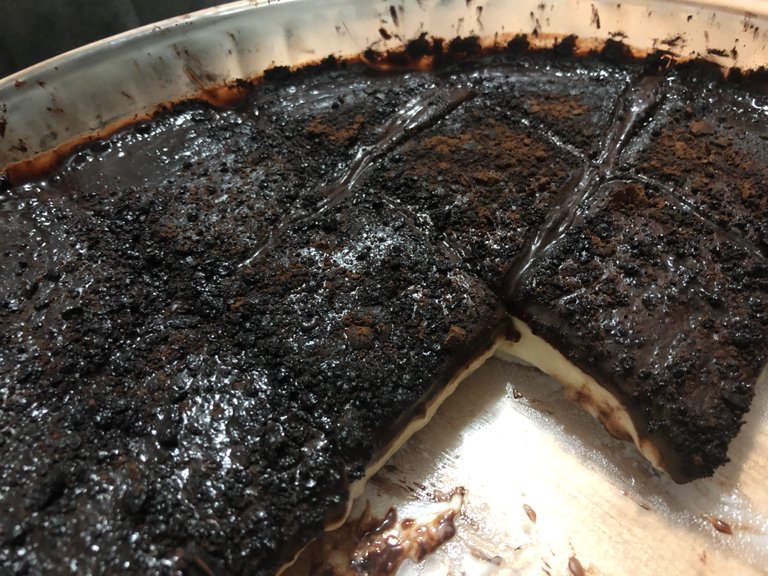 Ablamın yaptığı tatlı çok güzeldi. Muhallebili bir tatlıydı. Tadını çok beğendim. Hepsinden fazla fazla yedim.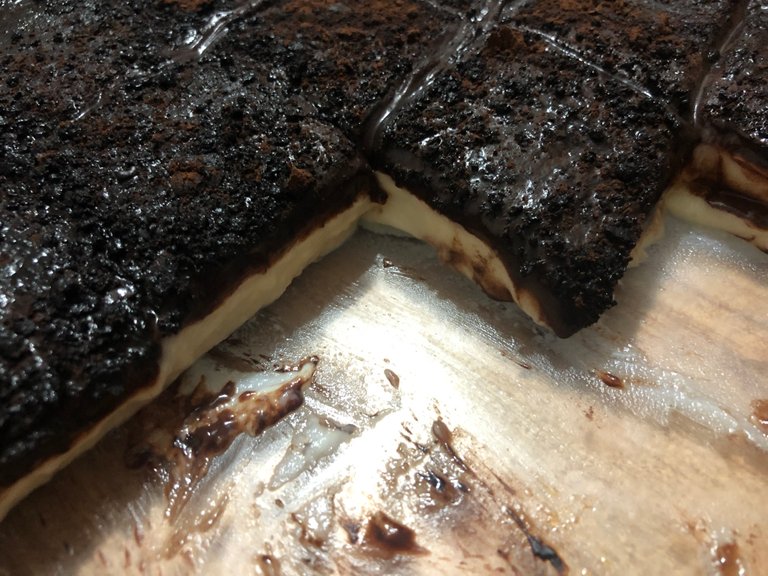 Bir de tava böreği yapmıştı. Kıymalı tava böreği. O da çok lezzetliydi. Kıymalı böreği zaten severim. Yufkası da lezzetli olmuştu. Üst kısmı çıtır çıtırdı. İçi yumuşacıktı. Böreğin resmini çekmeyi unuttum.
Doğum günüm güzel geçti. Akşam da eşimin kız kardeşi doğum günümü kutladı. Hediyesini çok beğendim. Tam benim beğeneceğim bir şey seçmişti. O yüzden mutlu oldum. 🤗 Aileden herkes doğum günümü kutladı. O gün hatırlanmak güzel bir şey.
Discord'da da Hive'da tanıştığım arkadaşlarım doğum günümü kutladı. Burada böyle arkadaşlıklar edinmek çok güzel.
Doğum günümü kutlayan herkese tekrar çok teşekkür ediyorum. Okuduğunuz için teşekkürler. Görüşürüz.