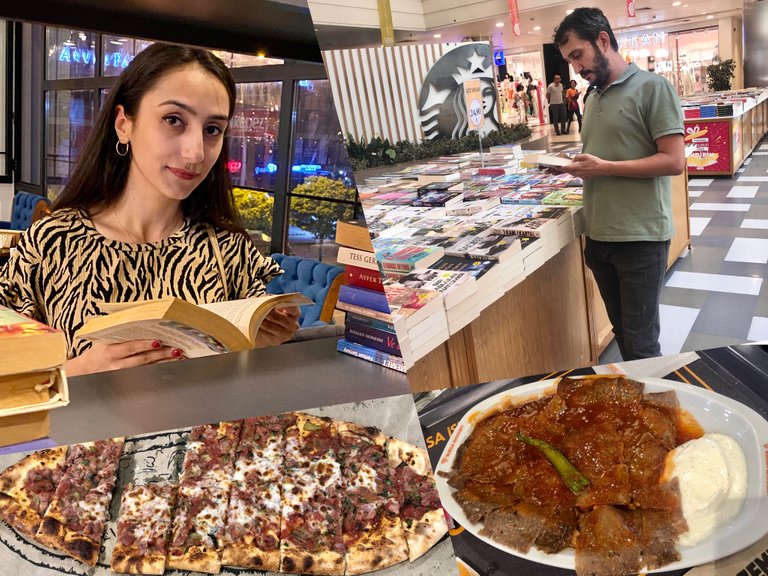 Hello everyone. I've been having both good and weird moments lately. I'll tell you later why it's weird and beautiful. The weather is very hot these days. We were happy that Ankara was very cool, but it started to get warm here too. Still better than where we teach. It's fainting from the heat in there now. There is fatigue because it is very hot inside the houses. When I'm tired, I can't look at anything. I want to write every day. I always want to achieve this goal, but I can't continue. Today I decided again. I will post every day. Remind me if I don't share. 😄 My photos and videos are accumulating. I take a lot of photos for writing and then my phone memory is full. They are waiting to be shared. :D
Today I will tell you a little about my shopping and cafe trip. When we went to the mall, we visited the book stand as we always do. We definitely look at the books there. We examine most of them.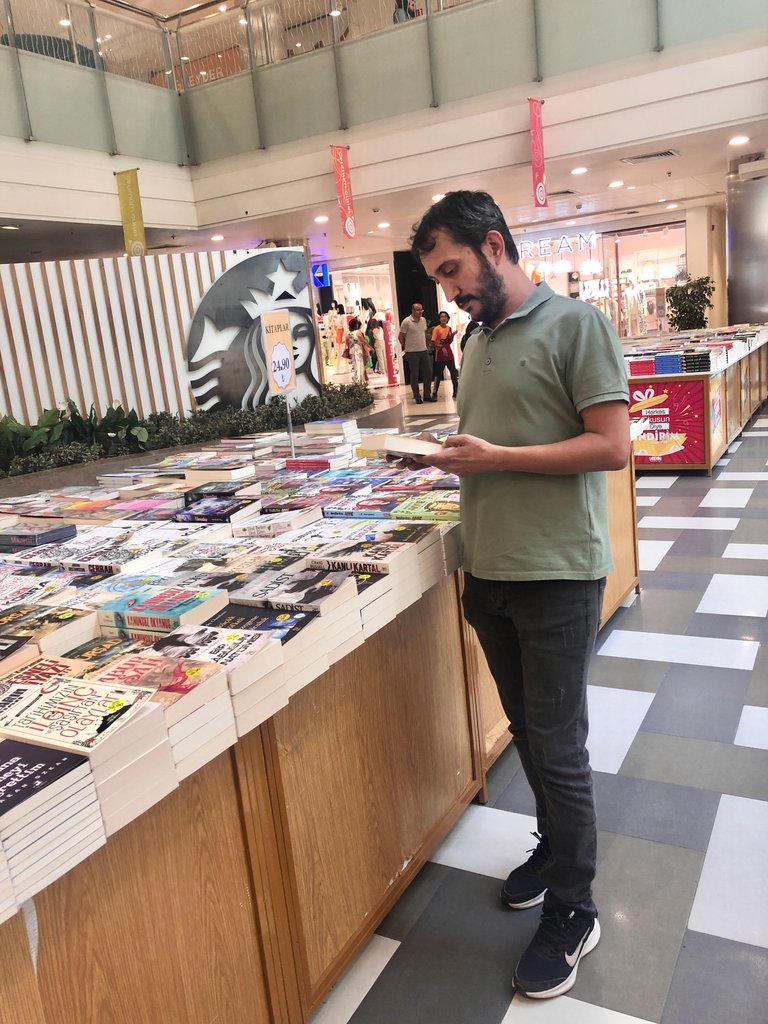 In fact, we can't go out of the house because the weather is so hot. We had an appointment in the morning at the hospital. When we left for our hospital job, we thought we should go out.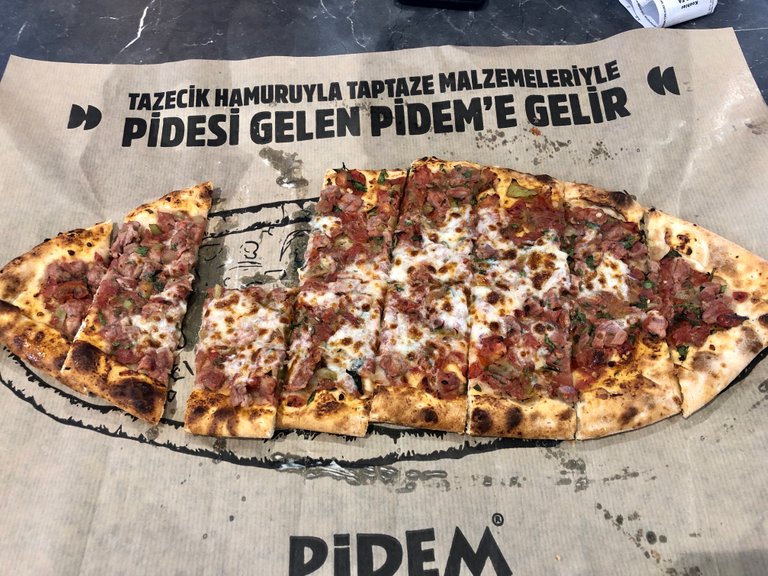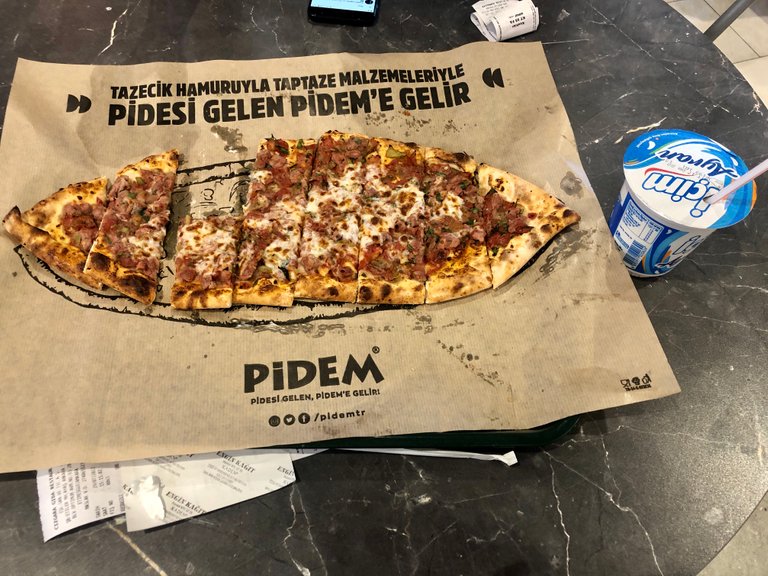 Since we haven't eaten anything properly since morning, we got pretty hungry. When you enter the malls, you can already smell the food. One's appetite is whetted. I preferred to eat pita. Pita with cubed and cheddar. There was very little cheddar cheese on the pita. It's like they say you're the only one with cheddar for pita. 😄 It looked like a little more in the photo but less in reality. It tasted very good. It was delicious. I bought ayran as a drink on the side. The ayran was also very tasty as ice. My score is 9 😄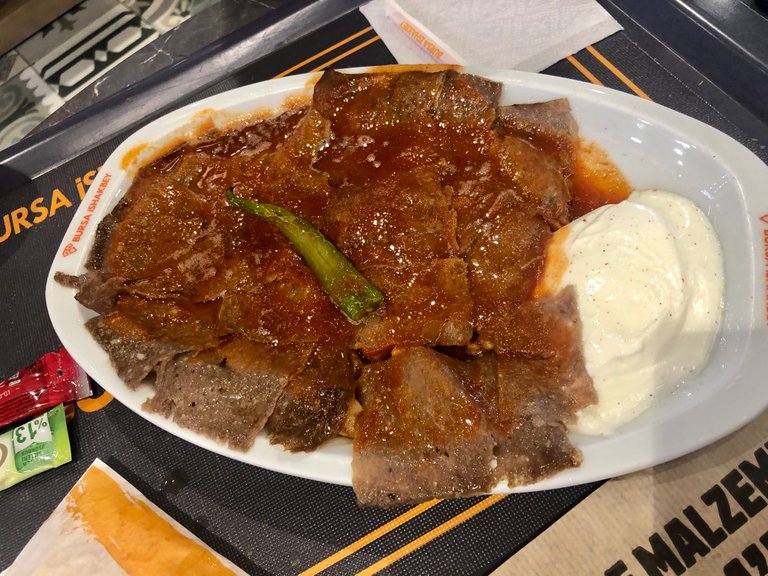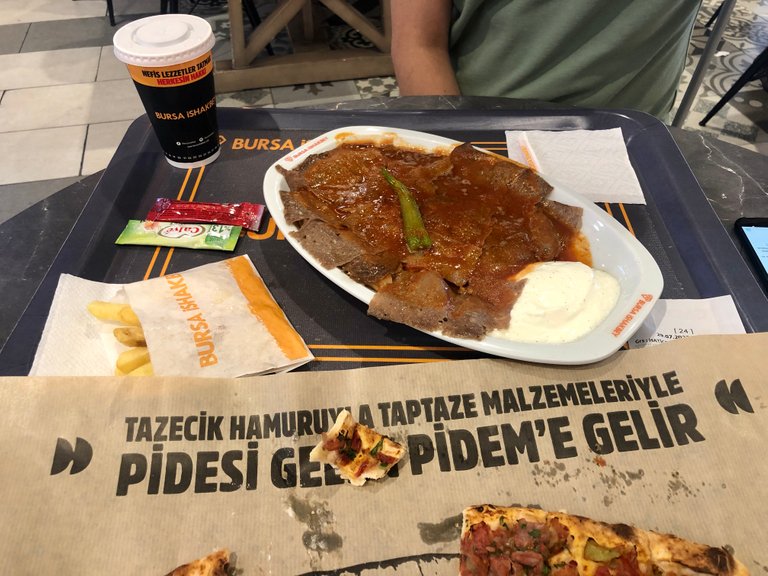 My husband also preferred to eat iskender kebab. Iskender kebabs are not as delicious as they used to be. Recently, we ate at a very famous İskender restaurant. It was very terrible. This time it was better than what we bought in the mall. At least the meat tastes good. It was delicious. My score is also 9. :D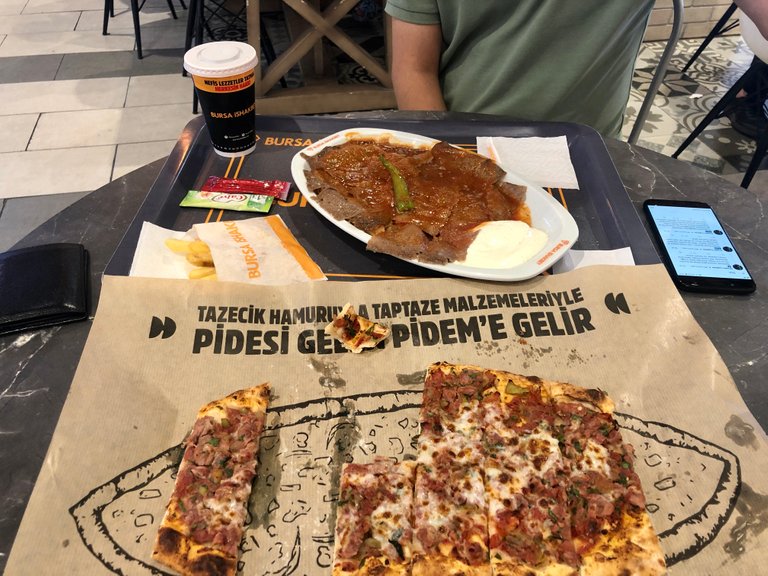 After we ate our meals, we went to the cafe in the evening. We played okey in the cafe. I mentioned this cafe in one of my previous articles. It's very nicely designed. I already loved the book section. I took a photo right away. :D I was going to take more photos of the cafe, but I was immersed in living the moment again. 😄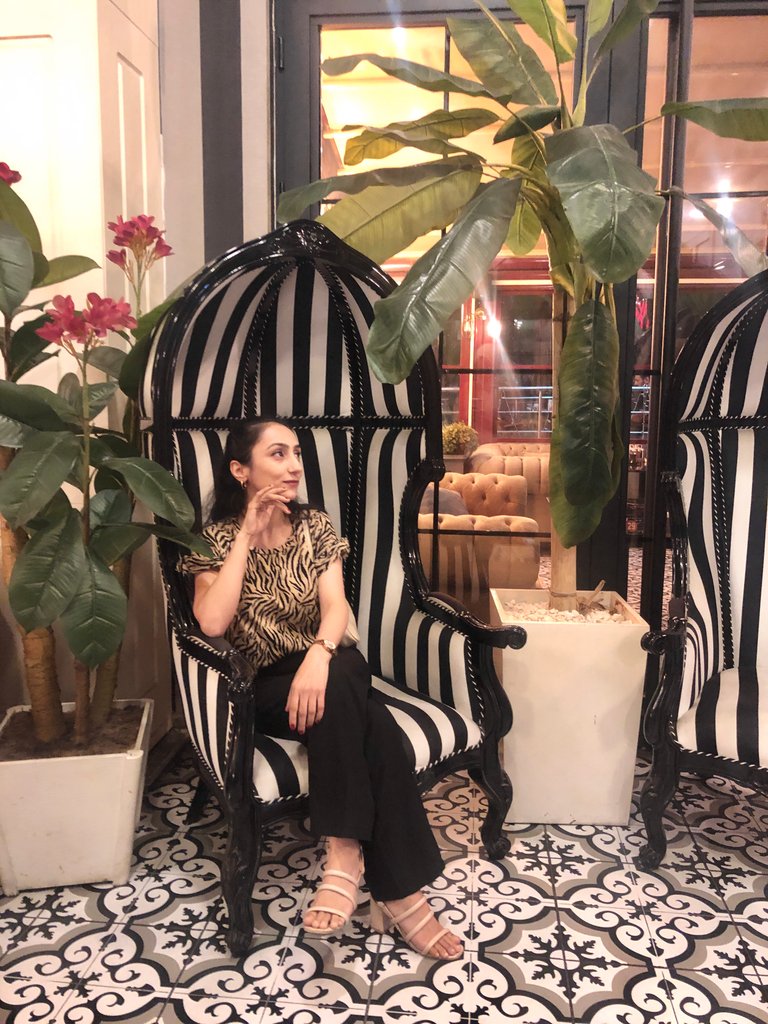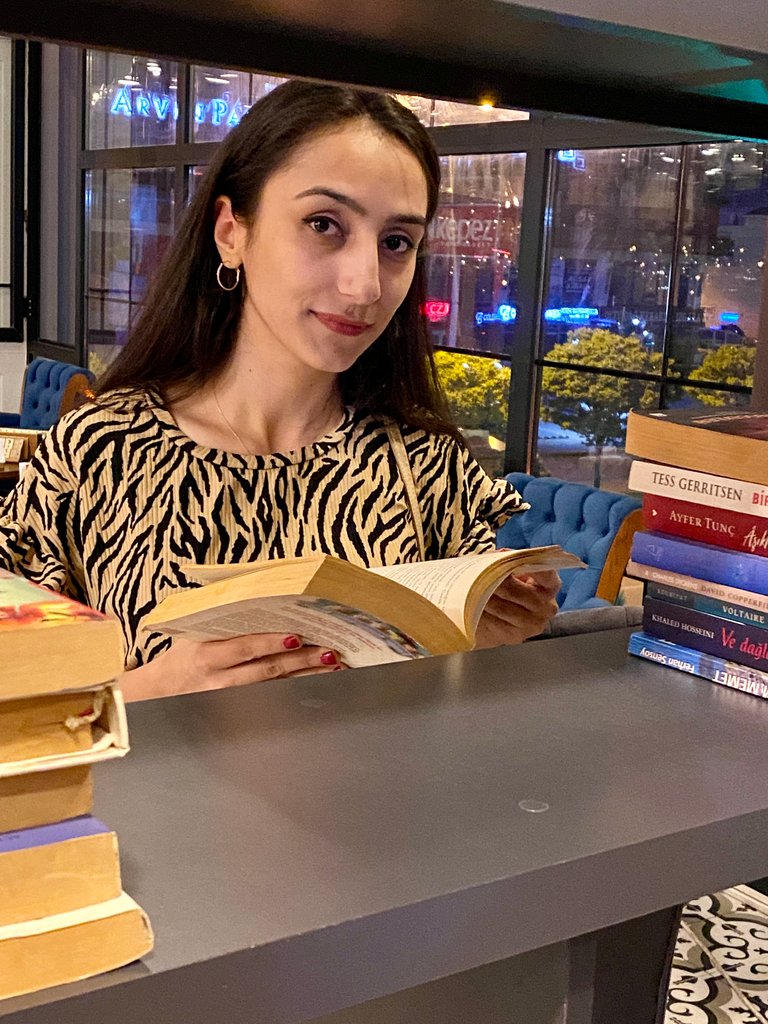 That's it for today's post. Let's see if I can fulfill my promise to write every day. I am wondering too. I hope I can. Actually, if I was a little more comfortable while writing, I could post more. I am very stressed. I'm trying to get everything right. This stresses me out. Best to be comfortable.
Thanks if you've read this far. See you. 🤗🌸
TR
Herkese merhaba. Son günlerde hem güzel hem de tuhaf anlar yaşıyorum. Tuhaf ve güzel olmasının sebebini de daha sonra sizlere anlatırım. Bugünlerde hava çok sıcak. Ankara çok serin diye seviniyorduk ama burası da ısınmaya başladı. Yine de öğretmenlik yaptığımız yerden iyi. Orası şimdi sıcaktan bayıltıyordur. Evlerin içi çok sıcak olduğu için yorgunluk oluyor. Yorgunluk olunca da hiçbir şeye bakasım gelmiyor. Her gün yazı yazmak istiyorum. Hep bu hedefimi gerçekleştirmek istiyorum ama bir türlü devam ettiremiyorum. Bugün yine karar verdim. Her gün yazı paylaşacağım. Paylaşmazsam bana hatırlatın. 😄 Fotoğraflarım, videolarım birikiyor. Yazı yazmak için bir sürü fotoğraf çekiyorum sonra da telefonumun hafızası doluyor. Paylaşılmak için bekliyorlar. :D
Bugün size biraz avm ve cafe gezimden bahsedeceğim. Avmye gittiğimizde her zaman yaptığımız gibi kitap standını gezdik. Oradaki kitaplara mutlaka bakıyoruz. Çoğunu inceliyoruz.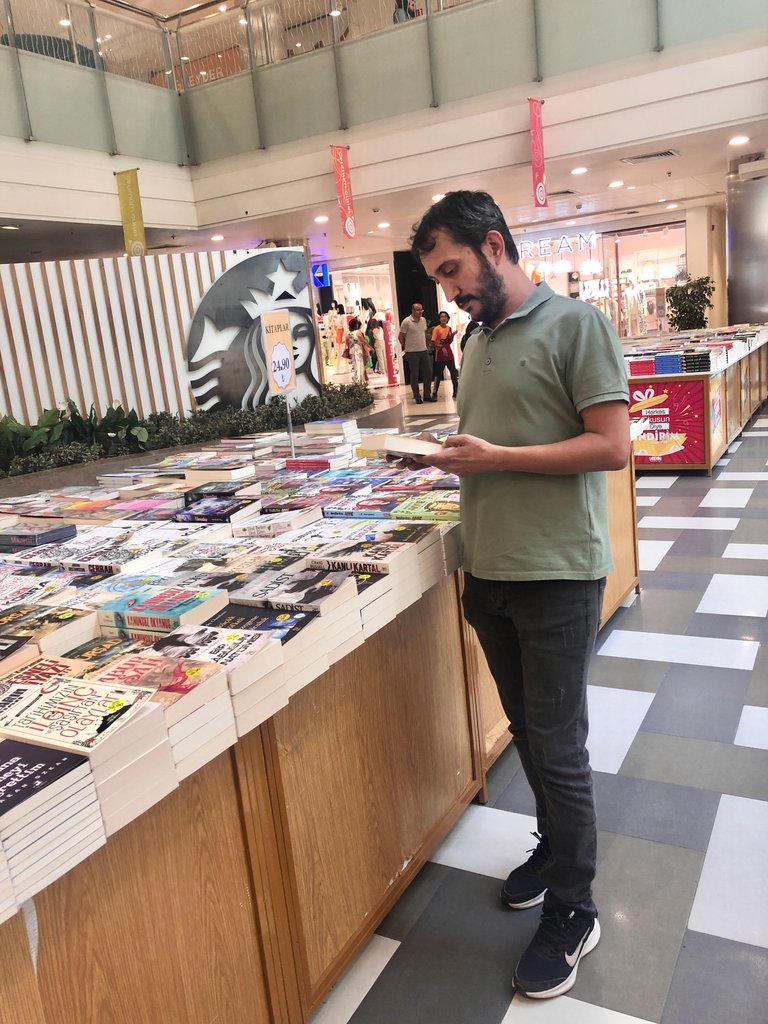 Aslında hava çok sıcak olduğu için evden dışarı çıkasımız gelmiyor. Sabah hastanede randevumuz vardı. Hastane işimiz için çıkınca da madem çıktık gezelim dedik.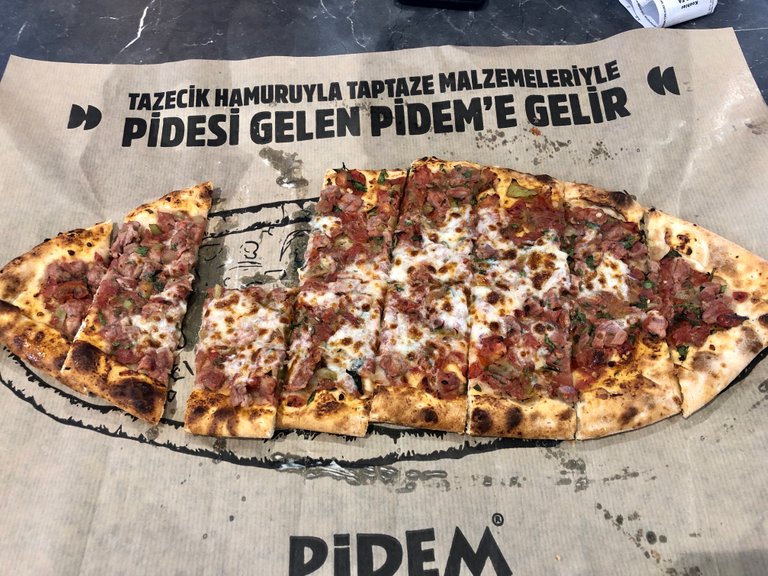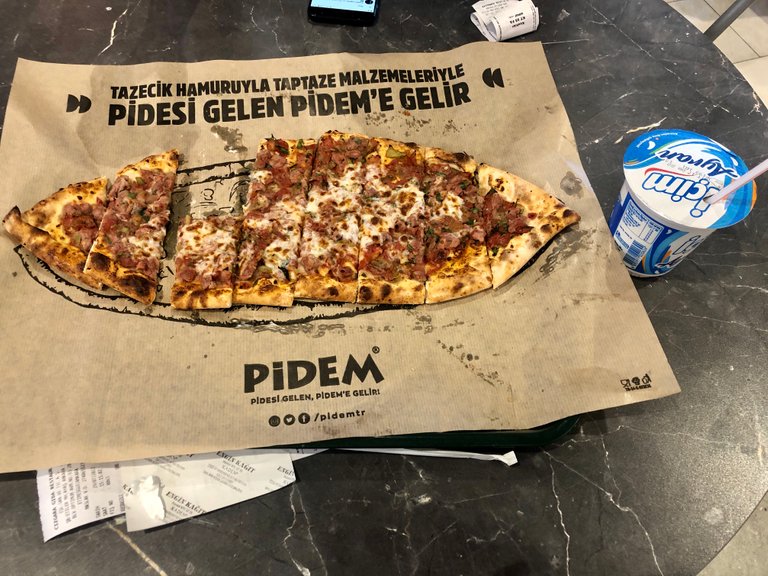 Sabahtan beri doğru düzgün bir şey yemeyince de bayağı acıktık. Avmlere girince zaten yemek kokuları geliyor. İnsanın iştahı açılıyor. Ben pide yemeyi tercih ettim. Kuşbaşılı ve kaşarlı pide. Pidenin üzerinde kaşar peyniri çok azdı. Pideye sadece sen kaşarlısın demişler gibi. 😄 Fotoğrafta biraz daha fazla gibi gözükmüş ama gerçekte daha azdı. Tadı çok güzeldi. Lezzetliydi. Yanında içecek olarak ayran aldım. Ayran da buz gibi çok lezzetliydi. Puanım 9 😄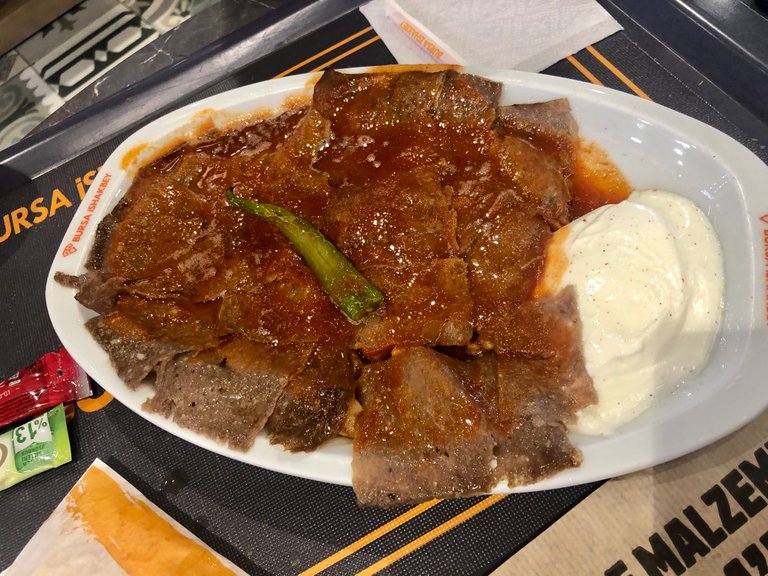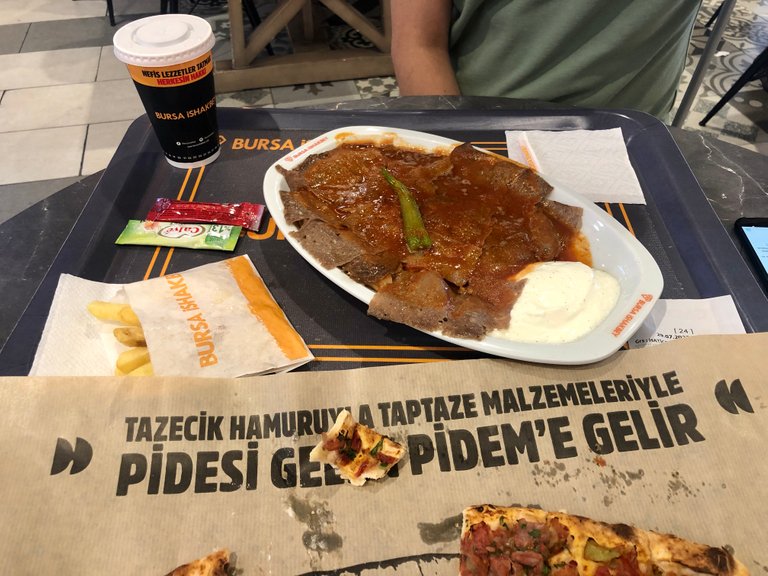 Eşim de iskender kebap yemeyi tercih etti. İskender kebaplar eskisi kadar lezzetli değil. Geçenlerde çok meşhur bir iskendercide yedik. Çok kötüydü. Bu kez avmde aldığımız daha güzeldi. En azından etin tadı geliyor. Lezzetliydi. Puanım buna da 9. :D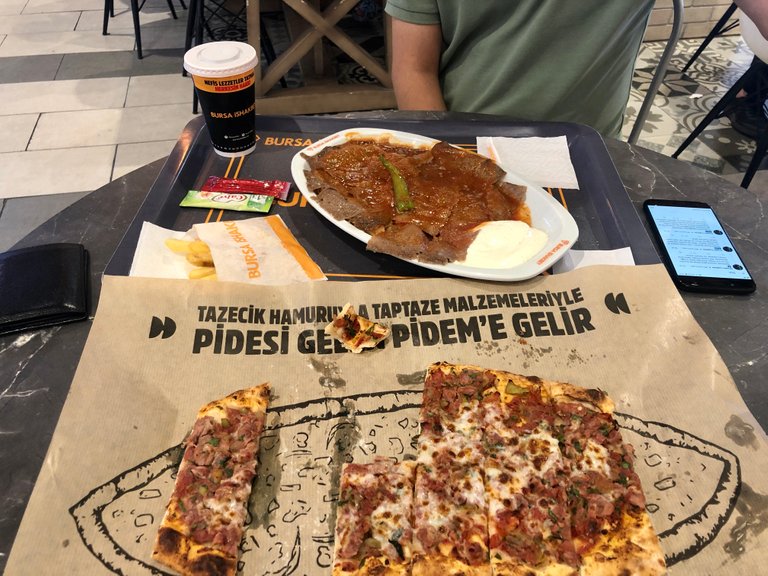 Yemeklerimizi yedikten sonra akşam cafeye gittik. Cafede okey oynadık. Önceki yazılarımdan birinde bu cafeden bahsetmiştim. Çok güzel dizayn edilmiş. Kitap bölümünü zaten çok sevdim. Hemen fotoğraf çekindim. :D Cafenin fotoğrafını daha çok çekecektim ama yine anı yaşamaya dalmışım. 😄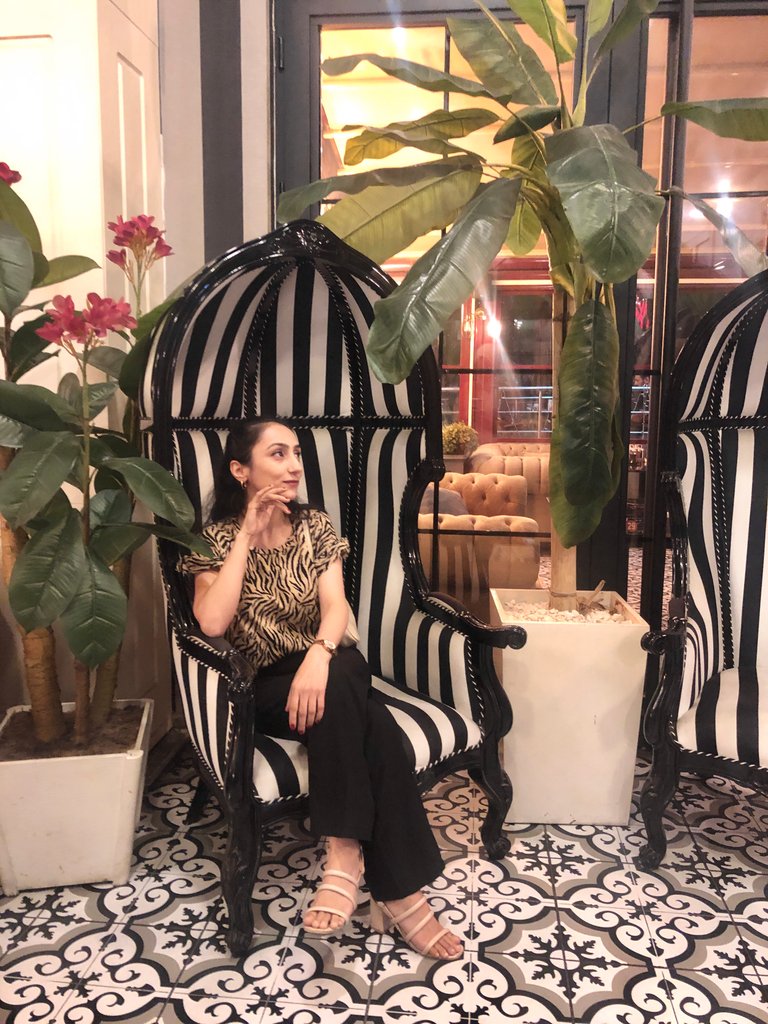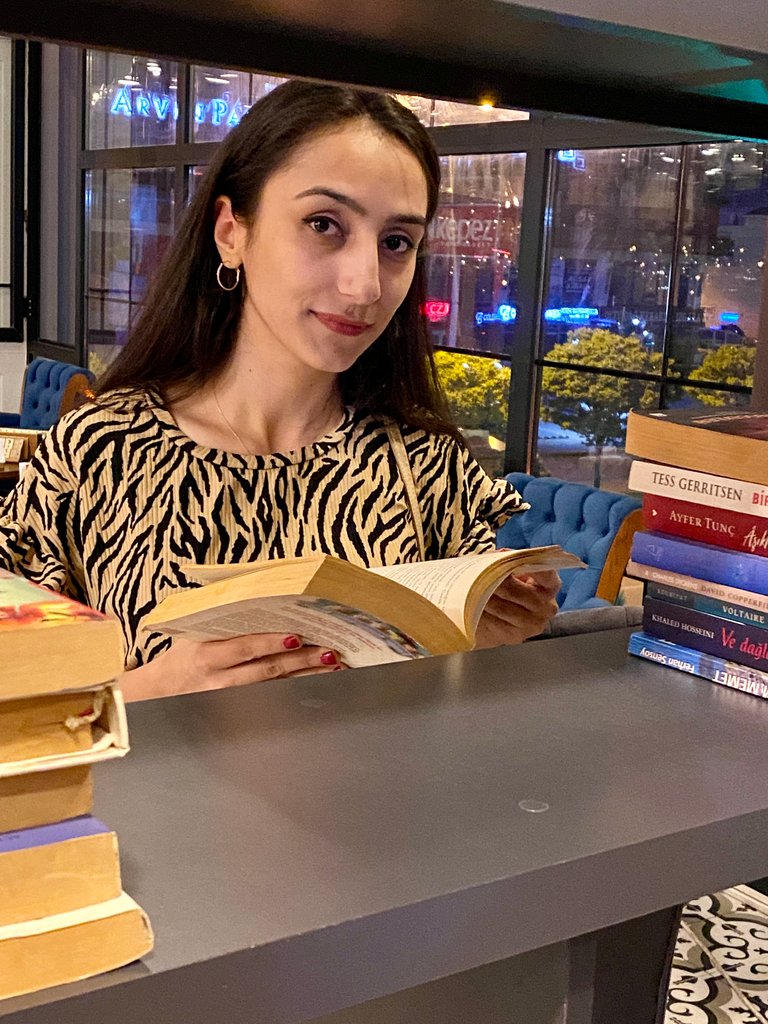 Bugünkü yazım bu kadar. Her gün yazı yazma sözümü bakalım gerçekleştirebilecek miyim. Ben de merak ediyorum. Umarım yapabilirim. Aslında yazı yazarken biraz daha rahat olsam daha çok paylaşım yapabilirim. Çok stres yapıyorum. Her şeyi düzgün olsun diye uğraşıyorum. Bu da beni strese sokuyor. En iyisi rahat olmak.
Buraya kadar okuduysanız teşekkürler. Görüşürüz. 🤗🌸