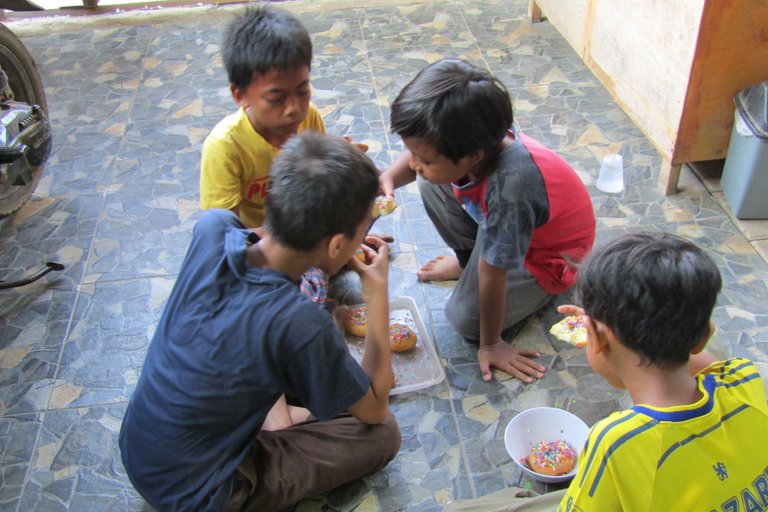 I feel very happy to get cool rewards from Hive blogging. Yesterday, I bought some sets of color pencils and books for my kids. Today, I teach my kids how to share happiness. Sharing happiness can be various things. I will show my son how we share food with his friends.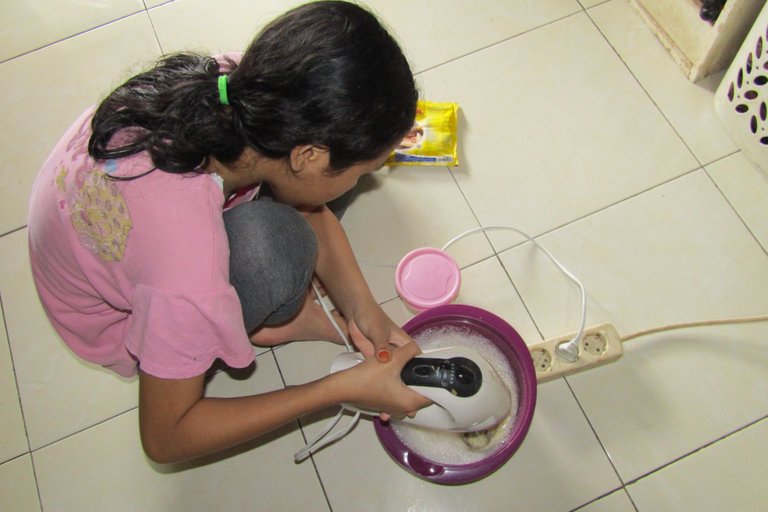 I decided to make donuts. This morning I bought some flour and chocolate sprinkles. I made the donuts with the help of my daughters.
My first daughter does not like cooking. She likes to help me with some tools, but she does not want to learn to cook. My second daughter has more interest in cooking. She does almost all the steps of making donuts. She actually knows how to make donuts, as she often practices with me.
She mixed the flour, eggs, milk, and other ingredients. She kneaded the dough and made the whole thing into donuts.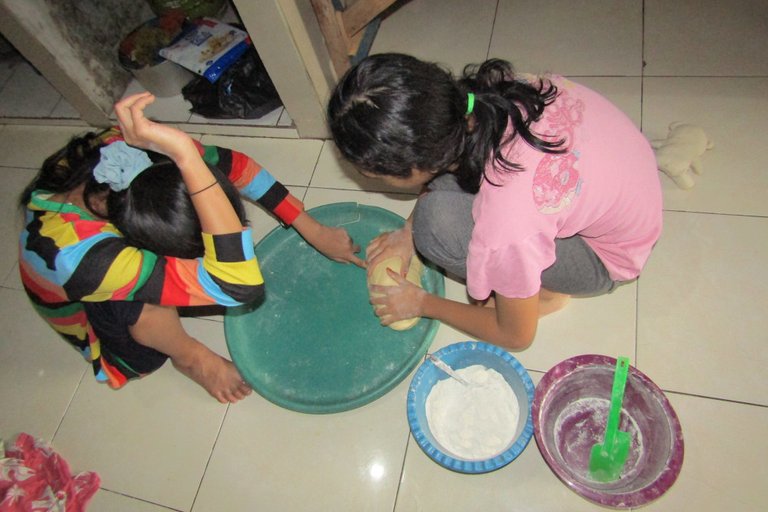 After we finished making the dough, the dough was kept in a covered basin for about four hours.
Then, my second daughter made the shape of the donuts.After finishing making the donuts with the dough, I started to fry them. I fried by myself because my son took a nap.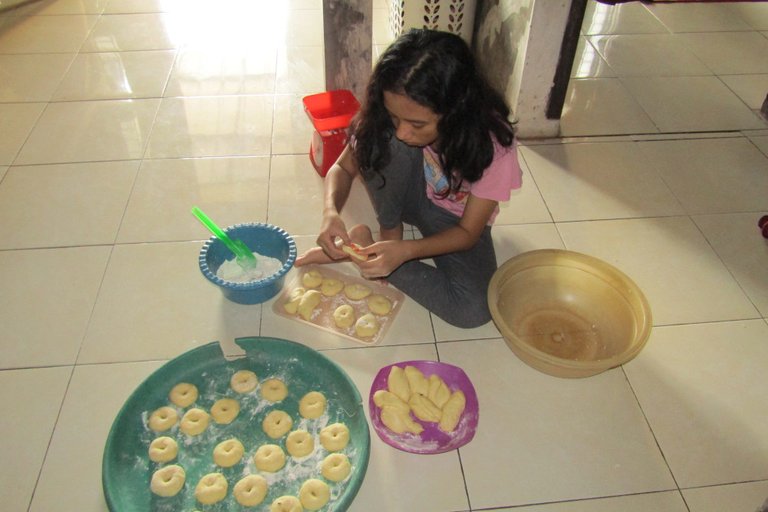 I fried almost 30 donuts. I added the topping with colorful chocolate sprinkles. My son called his friends to come to my garage. He brought the donnuts to his friends.
There were still many donuts. I planned to give the donuts to my neighbors this evening.
From this activity, I taught my kids some lessons. My daughters learned how to make donuts. My son learned that sharing food would make better friendship. From my experience, sharing will not reduce what we have, but it will be a seed of goodness. I believe that goodness is eternal. It will grow into different shapes of kindness and happiness. And we will never know when we will harvest the seed of goodness that we plant. Something that is certain is that we will harvest what we sow.