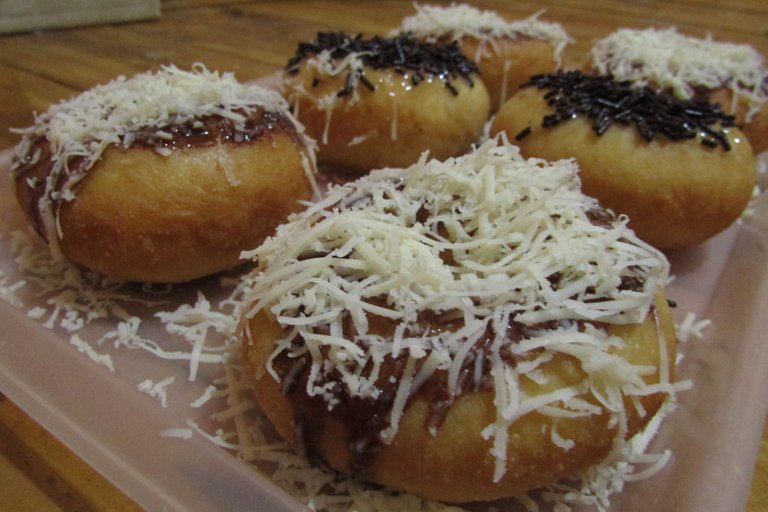 Donnuts are not a traditional food in my country. I am not sure where it is from. However, donnuts are very popular snacks because many children like them. I have tried to make this snack many times, but I failed. Today, I was very happy because I made big and soft donnuts.
I like to share my secret recipe for my successful donnuts. The recipe can be different, but I have tried it more than three times and the result is the same. The donnuts can develop maximally, and the taste of the bread is soft and tender.
| Ingredients | |
| --- | --- |
| | 1 egg, 500 gram of flour, a sachet of sweetened milk, a teaspoon of yeast, and 3 to 4 spoons of sugar, 1 spoonful of butter, 200 ml water |
| Topping | Some cheese and chocolate sprinkles |
| Steps | |
| - | - |
| | Put the egg (yolk only), sugar, yeast, sweetened milk, and 200 ml of water in a basin |
| | Mix the inggredients for about 5 minutes, you can use a manual mixer or an electric mixer. |
| | Add the floor by a spoon, do not add the flour in once |
| | Add a spoonful of butter in the mixture of the ingredients and the flour |
| | Add the flour until the dough is sticky |
| | Add the flour in the dough and stir it with a spatula |
| | After the dough is not sticky, knead the dough until it is smooth |
| | Put the dough in a basin after smooth |
| | Cover the basin with a cloth, and let it for about 3 to six hours. |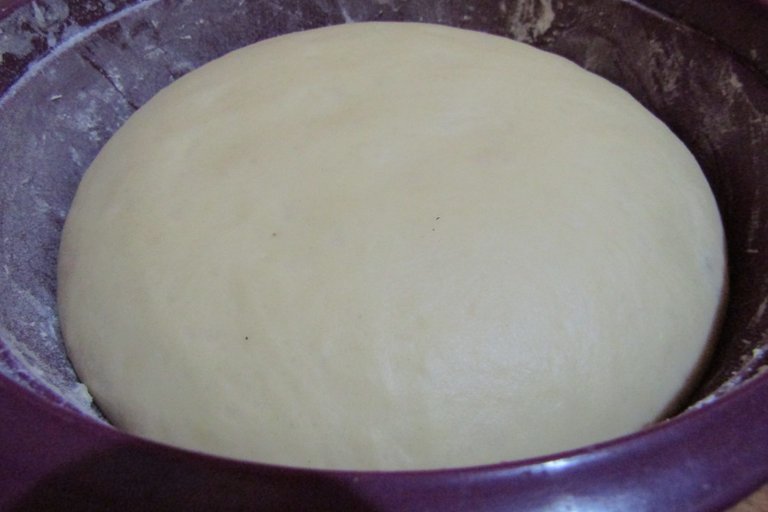 After the dough has completely fermented, you can start to cut the dough into small pieces. I prefer to make 40 gram of each piece.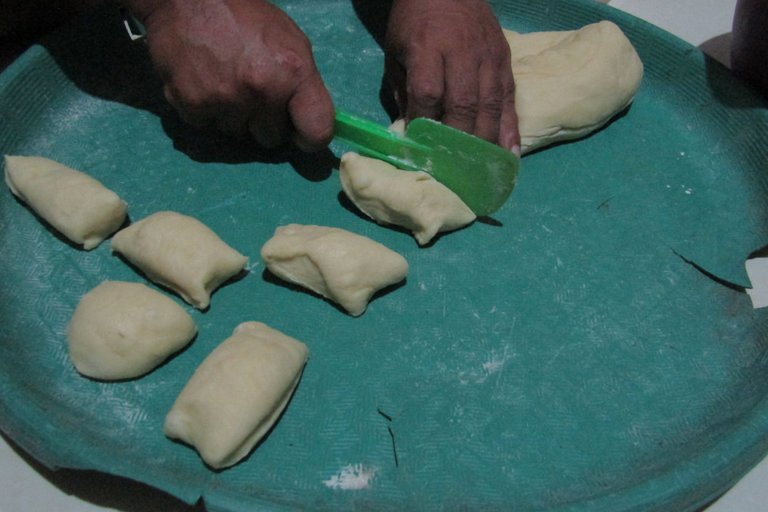 Shape the dough into a round with a hole in it!.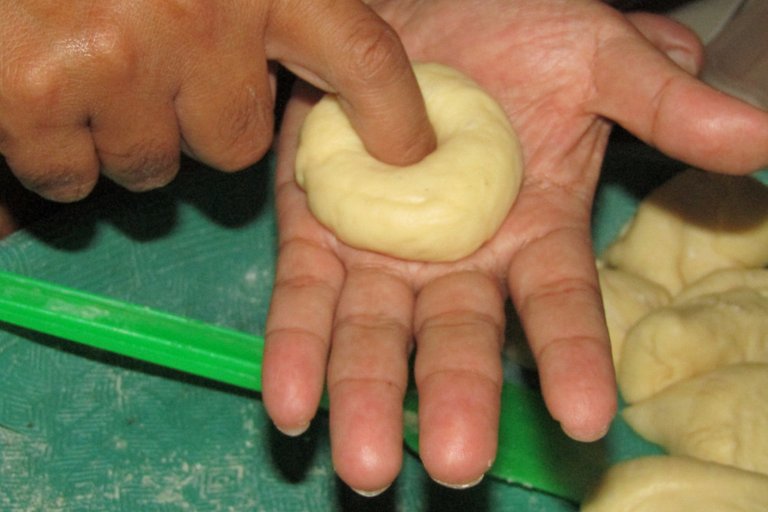 You can make the hole with your finger.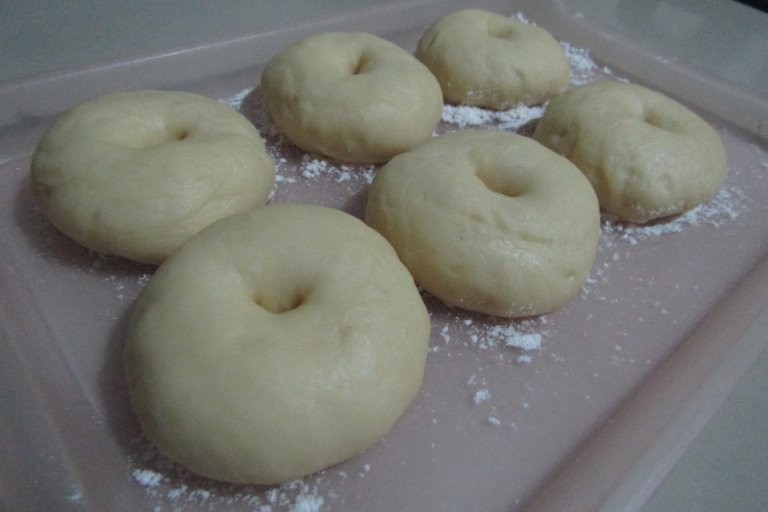 It is time to fry the dough for the donnuts. Take them out when they look brownish.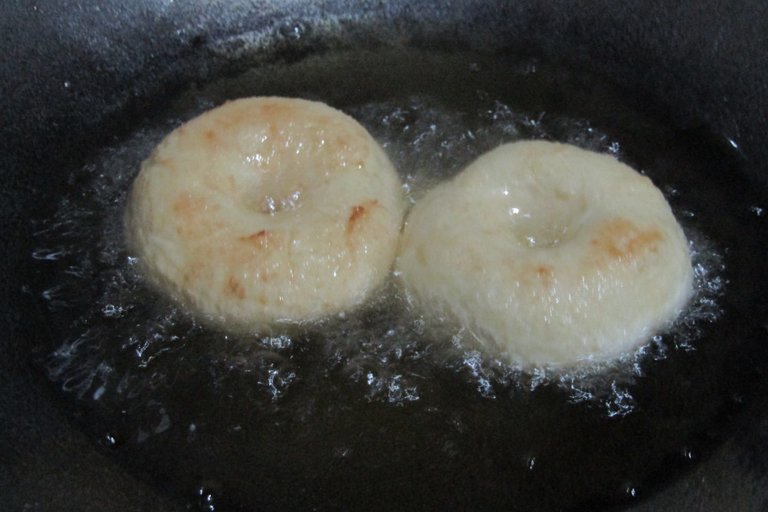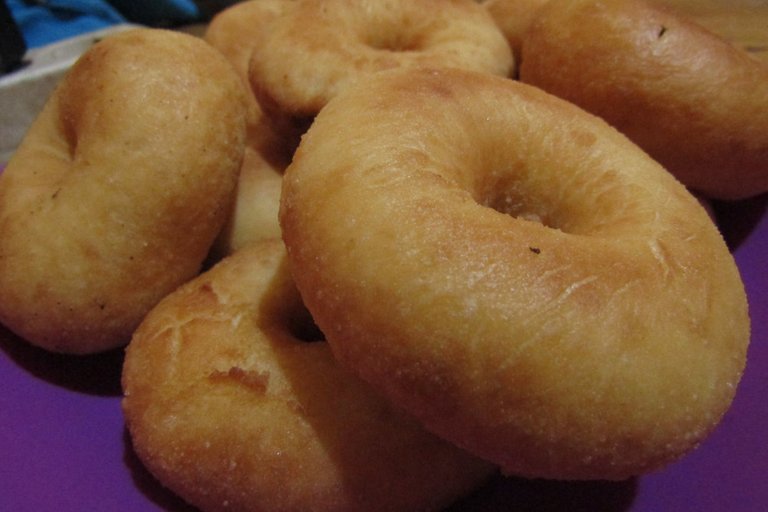 Add the topping to the donnuts. I like to sprinkle cheese and chocolate on the donnuts.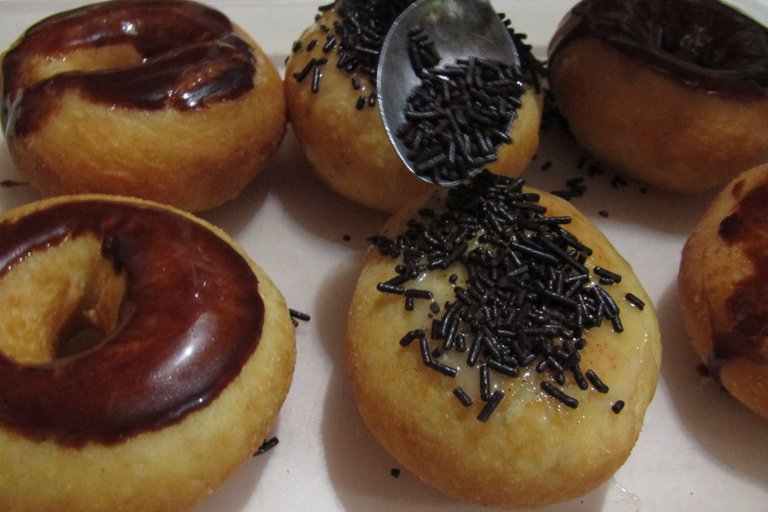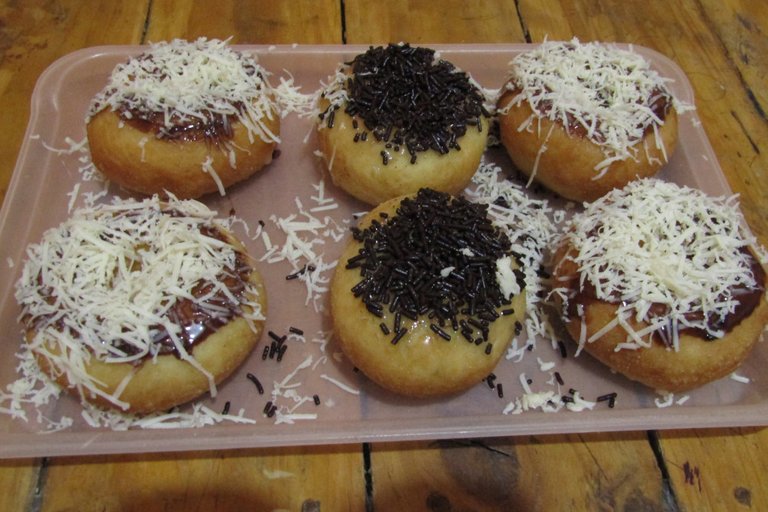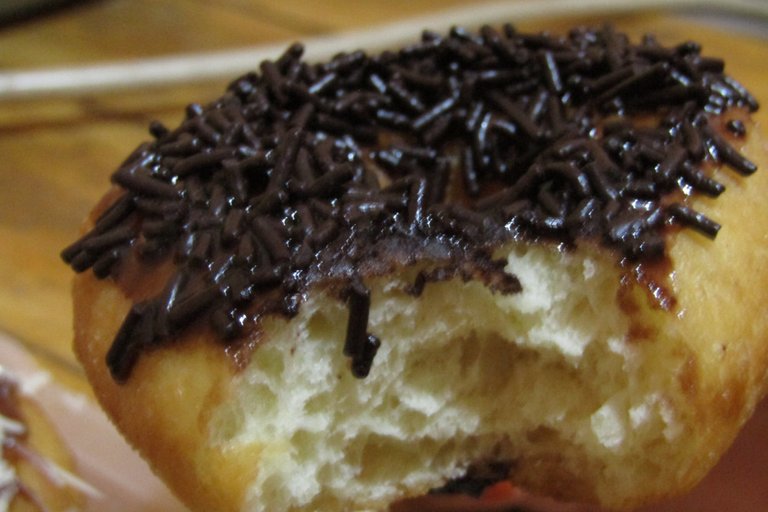 Now you can enjoy your donnuts!