We Are Enabling Staking On the $LOLZ Token Soon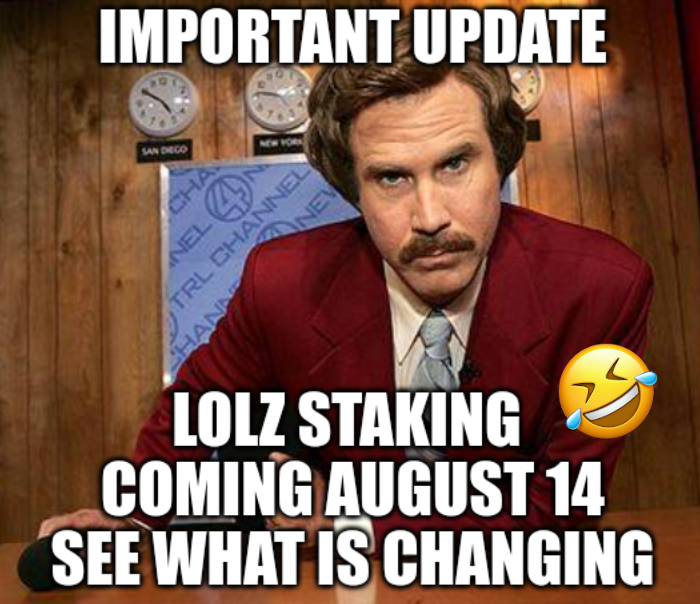 starting source
Hello fans and users of the $LOLZ token. We wanted to give you all a heads up that we are going to enable staking on the $LOLZ token next sunday (August 14). This change is being made to help create more price stability for the $LOLZ holders and to give our users a new way to earn $LOLZ!
Earn $LOLZ When You Blog About Fun Topics
Hopefully you have already heard about the $FUN token and our upcoming FUN Tribe. With the FUN tribe you will be able to earn $FUN when you blog about fun topics and use one of the following tags - #fun, #funny, #lolz, and #jokes. You will also be able to earn FUN when you post on LOLZ's Fun House or use the community tag "hive-155986."
We were thinking, wouldn't it be cool if you could also earn $LOLZ when you blog about those same fun topics! So after a quick check with @aggroed to confirm we could stake the same tags, we have decided to stake the same tags for both $LOLZ and $FUN. That's right, you will be able to earn both $FUN and $LOLZ when you use our #fun tags!
FUN Miner Pre-Sale Ending Soon!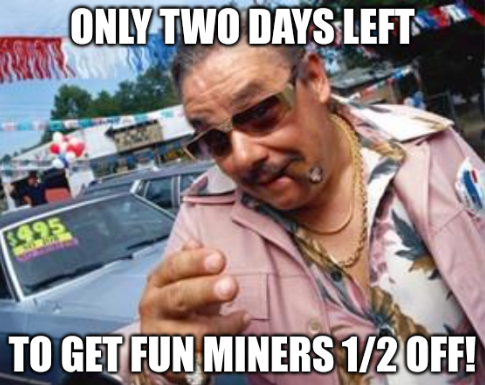 starting source
Impact on the !LOLZ Command
Once staking is enabled, only staked $LOLZ will be used to determine your status and the number of times you will be able to use the !LOLZ command. In other words, you will need to stake 16 $LOLZ to use the command once per day, stake 64 $LOLZ to use it twice, and so on. In addition, the $LOLZ tip will come staked.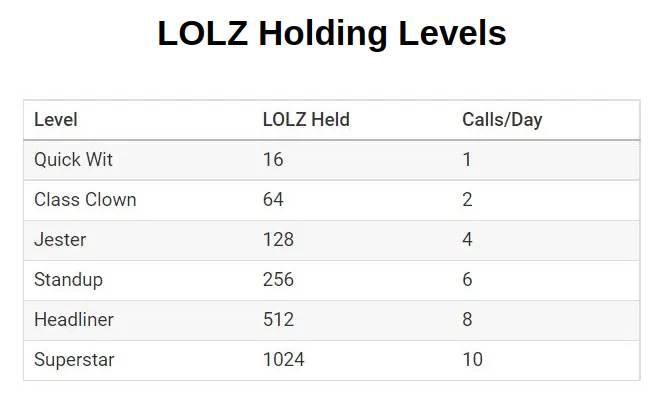 Impact on Dividends
Hopefully you already know that the LOLZ token pays dividends to its Headliners (those holding 512 $LOLZ or more). Once staking is enabled, only staked $LOLZ will be used to determine your eligibility and share % for dividend disbursements.
On a separate note, we are investigating ways to include the LOLZ held in the MEME:LOLZ pool and hope to include those holdings in the dividend share determinations soon.
Impact on FUN Air Drop
As we announced, we will be conducting a FUN air drop on August 20th. The airdrop is going to be on a 2 $LOLZ for 1 $FUN token basis. For the purpose of the airdrop only staked $LOLZ and $LOLZ in the MEME:LOLZ diesel pool will be considered. Also, the $FUN token air drop will come staked.
No Change to LOLZ Farming!
While we will be sending tips out as staked LOLZ, we will continue to send LOLZ farming rewards in liquid LOLZ.
About the LOLZ Project
The LOLZ Project is an engagement project with the mission of spreading laughter and joy on the Hive blockchain.