Hello. Worldwide, central banks of countries continue to increase interest rates. Inevitably, this situation causes the withdrawal of money from risky investment instruments. The cryptocurrency market is also one of the affected sectors. Therefore, the volatility in the market continues to decrease.
In order for the market to revive, there must be some money inflow. I think the next bull season will start from Defi, Metaverse or a new development area. That's why I followed the cryptocurrencies related to Defi. CAKE Token is one of them. In this post, I will examine Cake graphics.
It may be beneficial for you to follow the data that I will share below, rather than the price charts of Cake Jeton.
https://pancakeswap.finance/info/token/0x0e09fabb73bd3ade0a17ecc321fd13a19e81ce82
The increase in transaction volume and liquidity will play a major role in the continuation of the price increase. Let's get to the graphic images. I got the data from Tradingview site. I follow the transactions that take place on the Binance exchange.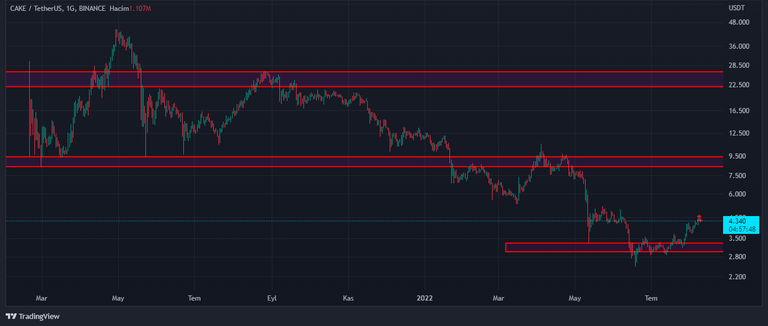 Above, we can expect new trend formations in the $8.3-9.30 supply-demand region and $22-$26 price range. Or, price action may continue after a bit of a buyer-seller battle. Below, there is a supply and demand region in the price range of $3.2-3.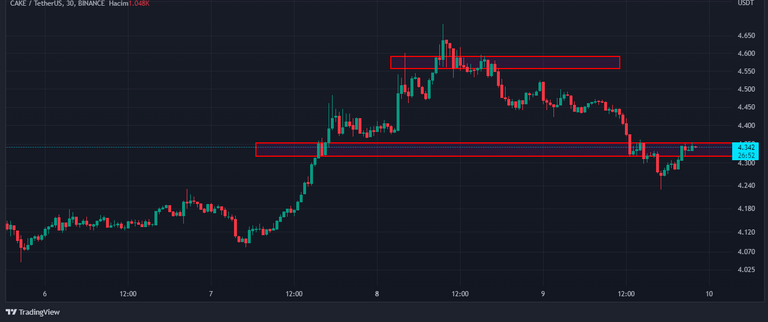 The chart above is 30 minutes. I added it for traders who trade very short time. The $4.3-$4.35 price range and the $4.55-$4.6 supply-demand zone should be followed closely.
The current liquidity status of Cake Token on the decentralized exchange called PancakeSwap;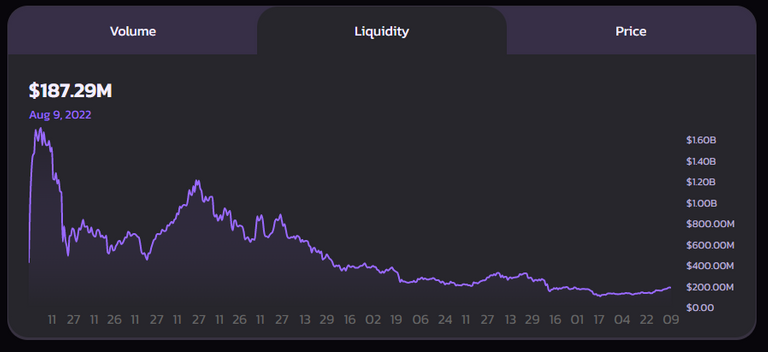 The current trading volume chart I got from the same exchange;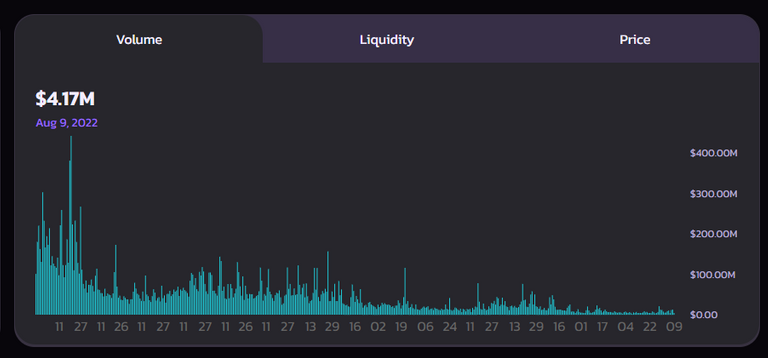 This is not a bullish or bearish signal. And this article is not investment advice. You should make your investment decisions yourself according to your psychological and financial situation. It would be more beneficial to see this sharing as an educational work. Ll see.
Posted Using LeoFinance Beta