Finally, SPS Price broke up falling wedge pattern! It is great signal of end of bearish season?
SPS Price was going down from 1 USD to 0.05 USD during airdrop. After Airdrop ended, It may be good support for price by ending of selling pressure...
Less Infilation means less sells..
So, Breaking up Falling Wedge pattern may be great signal for SPS Price up!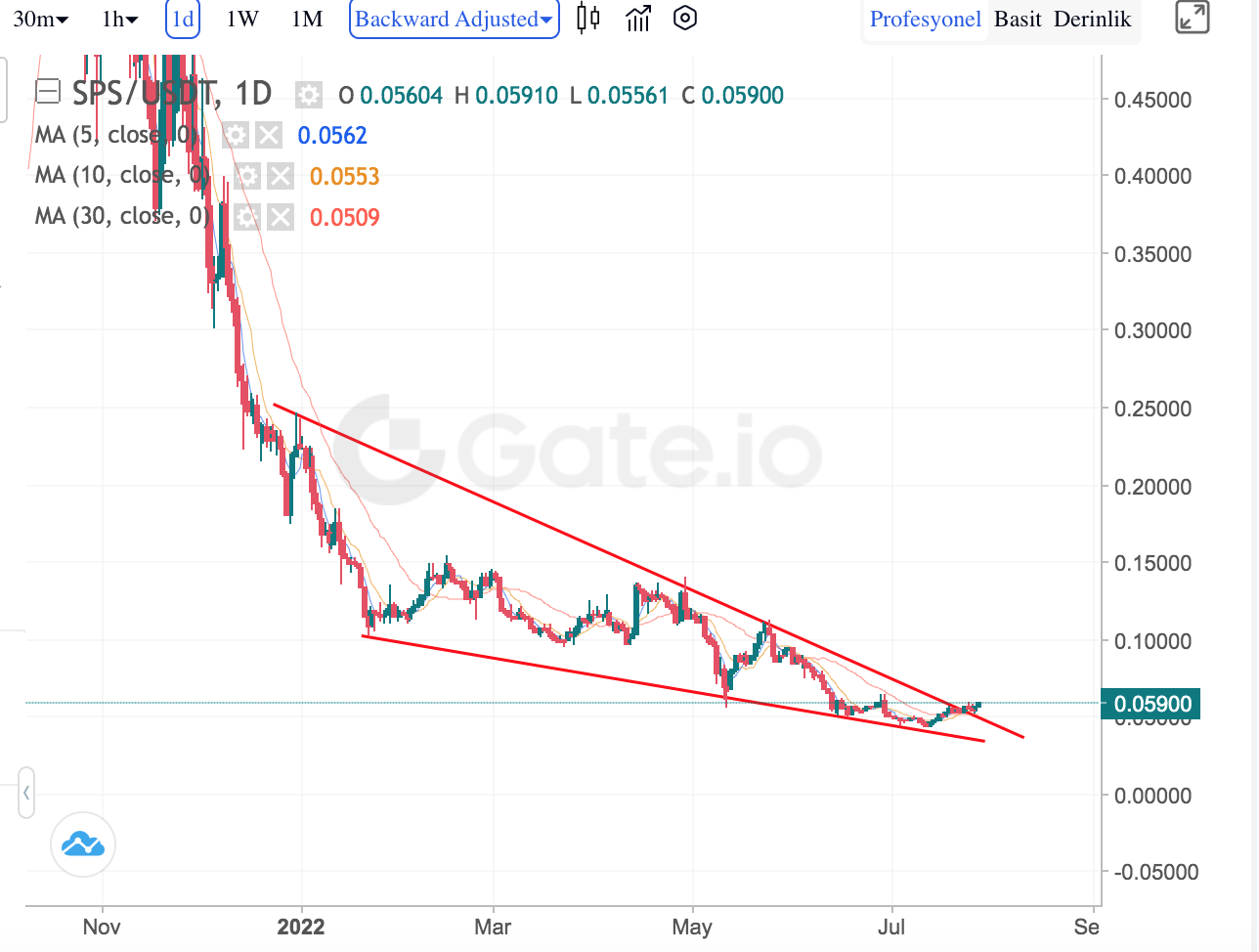 The target of SPS price is the beginning of Falling Wedge pattern! So, 0.20 USD may be the target..
SPS has 50M USD Marketcap and 200M USD may be the target for SPS!

I think 2022 Ultra Mega Bullish Altcoin Season begin after Recession declaration.
We may see more pumps...
Posted Using LeoFinance Beta