Just 8 months back, Bitcoin touched the All-Time High and was trading at $67K and as of today, it is around 22K i.e. around 70% down from the top. So, do you regret not doing a profit booking at the top?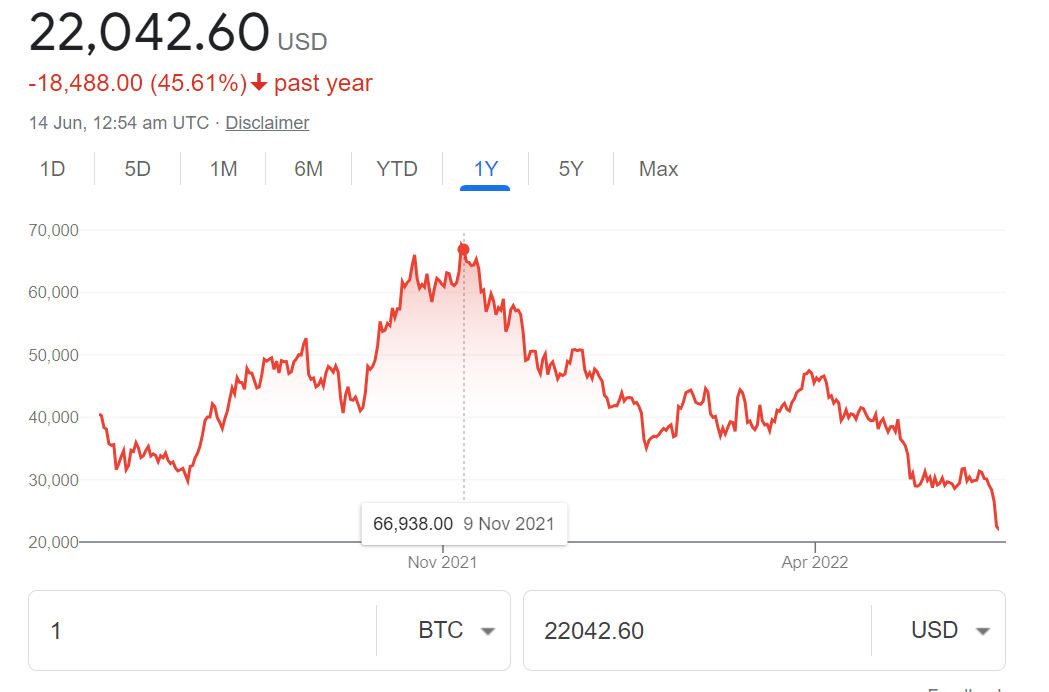 PC: Google.com
I have been to the previous bear markets and thus we have come out of that to see something spectacular happening that is from $3K to $67K, i.e. increasing by so many folds. We do not want to be in a bear market but that is the part and parcel of the whole global market, if there is a Bull there will be a Bear. Bears are more painful because we tend to see our portfolio value going down.
But what goes up goes down to go up further. Yes, we are in the bear market but again it will not going to last forever, there will be a bull again and then we will see the price touching new heights every day. But I do regret not doing profit booking at the top because I would have some more cash to buy at this level so my Bitcoin quantity would have been tripled. And I know there is no point in regret now, today we should somehow manage some cash and just buy the dip so that when the next bull market returns we will have much more portfolio value.
People who were thinking of completing the goals on Hive, this is the time because we can buy and complete the goal of the year now. I am not saying that you should buy now, because the market can go down even further but still try to accumulate whenever you will the time is right to reap the benefit in the future. Not only crypto the stocks are going down too, so again it is the time to accumulate quality cryptos and stocks for the future.
Posted Using LeoFinance Beta