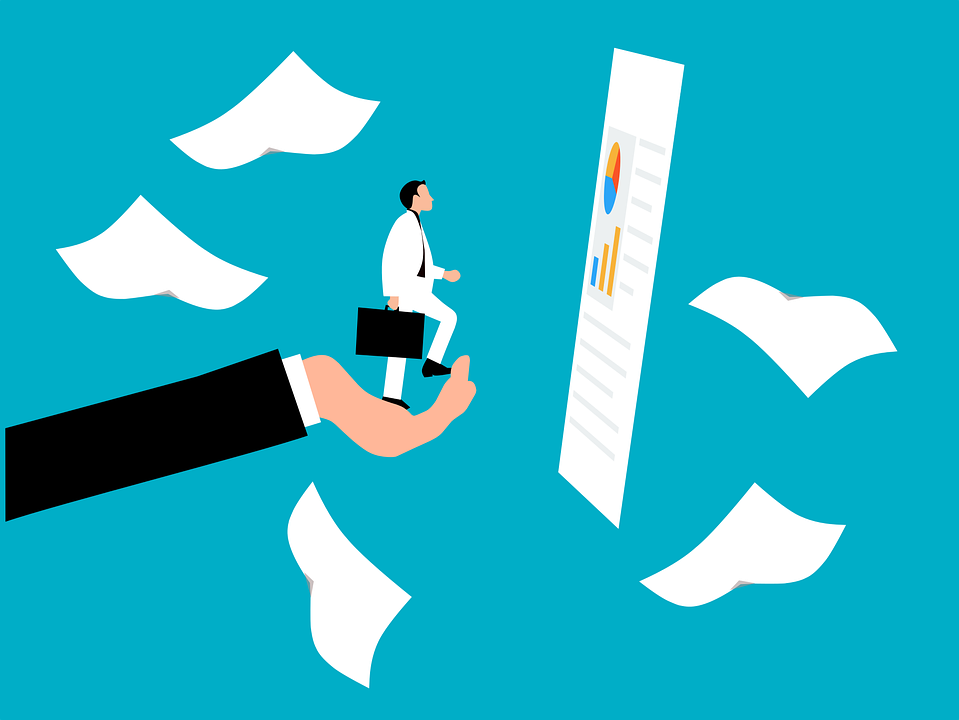 In the last 12 months, Hive has gained 91.6% in value. In the same period, Bitcoin and Ethereum lost value by 36.8% and 41.4%. Moreover, Hive investors benefited from the airdrops and earned a significant amount of staking income.
Hive also showed a certain resistance against the sales, which had been effective since the beginning of the year. Although the market cap is smaller, the depreciation was close to the top 20 coins. I think that the commitment of the community members to Hive was effective in achieving these results.
Hive has an inflation rate of around 7%. Demand for HBD can reduce Hive inflation. The opposite situation is also possible. There are many alternatives in the Hive ecosystem where we can earn more than 7% returns. Therefore, Hive provides real returns to its investors on a coin basis.
In this article, I would like to evaluate three Hive-based investment alternatives in detail.
Delegating Hive Power to Leo.Voter
Leo Finance community gives 16% return in Leo to Hiveans who delegate Hive power to @leo.voter. When the 3% return provided by the Hive blockchain is added, a 19% return is obtained. 2.4 million Hive power is currently delegated to Leo Voter. This high return has continued until today, as Leo Finance has created new areas of use for Leo with its technical improvements.
Since the delegation process takes place on the blockchain, this method is more secure than other alternatives. Leo tokens obtained as a result of delegation can be converted to Hive on Leodex. On the other hand, it is also possible to turn the earned Leos into investments and create a snowball effect.
Investing in Hive-PolyCub Liquidity Pool on PolyCub
We can invest Hive tokens on PolyCub, the DEFI application of @leofinance. Currently, the Hive-PolyCub liquidity pool provides investors with a 41% return. Half of the Hives owned have to be converted to PolyCub. Therefore, it is necessary to examine the price performance of PolyCub.
PolyCub is a deflationary DEFI token. It is estimated that 7 million PolyCubs could be released in total. To date, 6.5 million PolyCubs have been circulated. The number of PolyCubs released is halving each month. Based on the current emission volume, 280k PolyCubs will be produced in the next 30 days. The next month, this emission will again be halved. The chart below shows PolyCub's 90-day price action.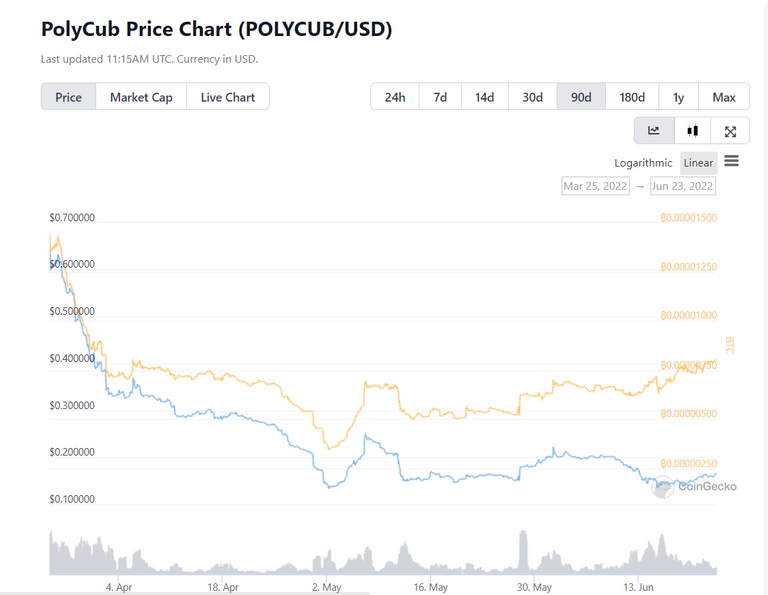 It seems that PolyCub's price has stabilized since May. The BTC-based price, shown in yellow on the chart, has increased significantly since the beginning of May. This performance is related to PolyCub's new revenue model as well as the reduction of PolyCub emissions.
Hive and HBD are listed on Sushiswap in the past months. On this occasion, Hive and HBD bridges were built between Hive and Polygon blockchains. The revenues of these bridges are used to support the PolyCub price.
There is still 175k USD of liquidity in the PolyCub-Hive liquidity pool. When we turn Hive into an investment in this way, we can withdraw our liquidity at any time. On the other hand, in this alternative, it is necessary to be more sensitive about security since transactions take place outside the Hive blockchain.
You can access detailed information about the investment alternative in question via this link.
Investing In Hive-LVL Liquidity Pool on Beeswap
I'm bullish on the first-person shooter @psyberx game under development on Hive from day one. Therefore, I am one of the early investors of the LVL token offered for sale on the Hive Engine. The marketplace where Psyber NFTs are bought and sold opened last month. In exchange for 200,000 LVL tokens, 1 PsyberX Crate airdrop is obtained every month. Airdropped crates are more advantageous than common crates, which are sold for $20 in the marketplace, as they have a higher chance of minting than rare NFTs. There are 5 NFTs in each Crate.
The airdrop also applies to those who invest in the liquidity pool on Beeswap. LVL balances are determined on a randomly determined day of each month and crate airdrops are made on the average of the last 2 months. A limited number of crates are will be distributed airdrop. I'm guessing the distribution will take another 4 or 5 months. 1 LVL is still trading at 0.00168 Hive on the Beeswap app. The annual return of the Hive-LVL liquidity pool is around 70%. I have already deposited 1 million LVL and the corresponding amount of Hive in the pool.
The total quantity of LVL is 500 million. 250 million units were produced to be used in the PsyberX game. Almost all of these tokens are owned by investors. The remaining 250 million were blocked for use in other games to be produced in the future.
The PsyberX map will be available to visit as of August 13. The first version of the game is planned to be completed by the end of the year. I think this is a good time to invest in LVL as it is limited in number, provides high returns on Beeswap, and is the basis for the crate airdrop. Therefore, I transferred some Hive to Hive Engine and bought LVL with half of the swap-hive tokens I obtained.
Conclusion
I have personally made all three investments that I have explained above. So my views on potential returns may contain some bias. It would be appropriate to do your own research on all three investment alternatives.
Thank you for reading.
Posted Using LeoFinance Beta