Star Citizen is awaited for a long time now.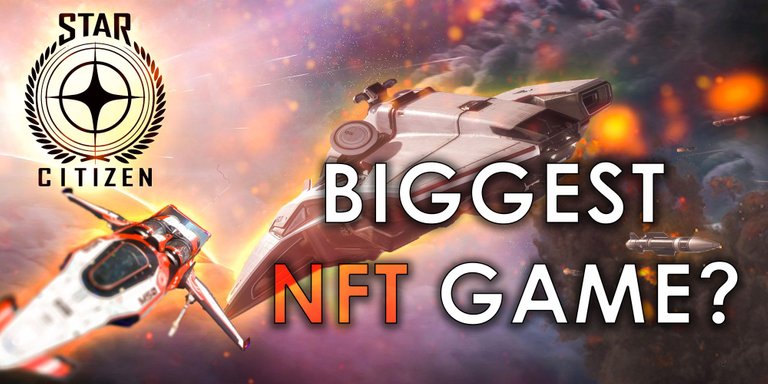 Some players are already playing it while it's still having important updates which is creating the game. The important planets and forces, building the different professions and they still have a lot of things to add before having the game to a real 1.0 version.
If you don't know that game, this is going to be huge. When it's over, which will still need a lot of time, this will probably the bigger game ever. If nobody surpasses it until then.
It has many different aspects so it's possible to play for different people. If you like combat game you could be a soldier, a space pirate or probably something else and almost everything you want. If you are like me and like management game, you could be a transporter. Having a huge spaceship to transport goods or a worker mining an asteroid.
This is possible to create missions for other people against money, you can ask people to deliver something for you, to escort someone's ship, to attack someone, whatever you want.
What is my point ?
For me, this game has everything needed to be the first big Cryptos game.
The current economic model is already really really similar to crypto game. First, for sure, if you want to buy the game you have to pay it. And after that, you can't pay more to unlock some stuff. Because the team needs fundings they are selling ships for fiat. Some of them are tens of $ but they go up to $1320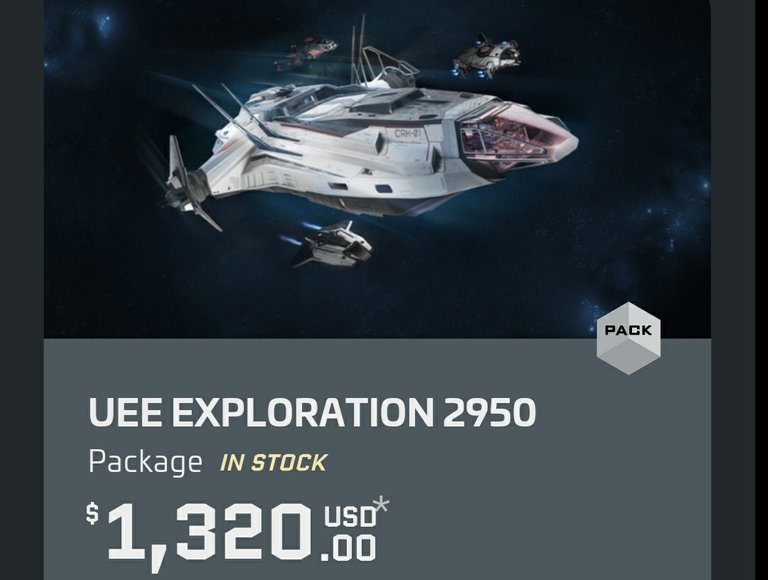 You receive then those ships bonded to you account.
For me this game is the exact game where that kind of objects could be NFTs. I would hate to see a terrible economy behind that where there is a small limited supply of each ships. I think the large majority of them should be unlimited and sold by the developers, the NFT should only let people sell their used ships if they want to quit the game or to buy another one for a little cheaper than the developers' price.
In that case maybe having a life bar for the ship would be great, and if you want to sell it really expensive you will have to spend few hours to fix and wash it 🤔
I personally truly believe this game has everything to be this dreamed crypto game.
The first thing you want to have a great crypto game is to have a great game you would like to play, which pays you crypto. That's why players are not really excited about Ubisoft announcing they I'll add NFTs to their games. Since years they are making all their games look the same with no real originality. Now they will be earning more money thanks to NFT sells this will probably make is worse.
I'll have some more content about that kind of games in the future so if you're interest watch my posts for the following days 😉

Join me on Noise.cash and read.cash and earn BCH for your posts and comments. Stake your earnings on Nexo and earn up to 8% APY in dividends.

Join me also on Publish0x
The website that rewards both readers and authors with ERC-20 tokens

Share your unused bandwidth and get paid for that with Honey gain
Posted using LeoFinance Mobile