Hello everyone!!!
I trust everyone is doing great today. To start with is a positive saying regarding success, it is obvious that fear is another enemy of success but for anyone to succeed you have to rule out fear from you. Before this period I have been having such feeling.
Today makes me fourteen (14) days on hive and my experience here has been great. It was one week ago I ignorantly joined the Cent community but when I got to know about the cent tokens and how interesting it was, I gave it a try by staking some cent even when it was hard for me to get some cash to stake.
Two days ago I successfully staked 1,848 cent tokens. The cent may be small but I see this as my small beginning.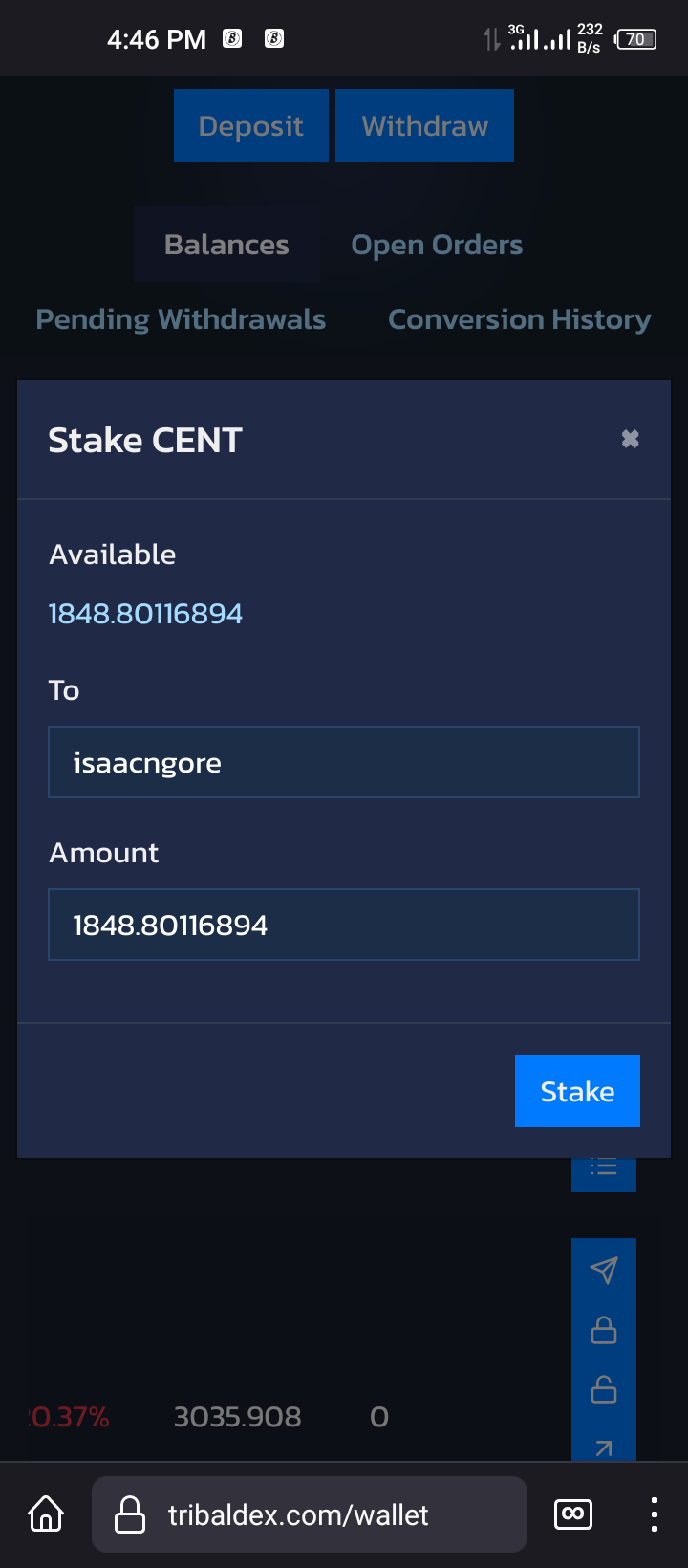 The main purpose of staking this cent is not only for the interest but to also serve in curation purposes. Since then I have been carrying out this purpose and i hope to stake more from 1k to 3k, 5k, 10k, 30k cent and so on.
With this mindset I still have intensions of taking part in other valuable coins.
Taking part in this curation purposes has also helped me to read a lot of interesting information which has in one way increase my awareness in different aspects.
For those with intensions of investing, it is a nice adventure don't miss the opportunity out of fear.
Thanks for reading.
I am @isaacngore