As we're entering a new weekend, I'm a tad late with my Dash Out Sunday post, because I was also recovering from an allergy and wasn't able to do much on Hive. But I didn't want to withhold the deliciousness we had last Sunday from you all.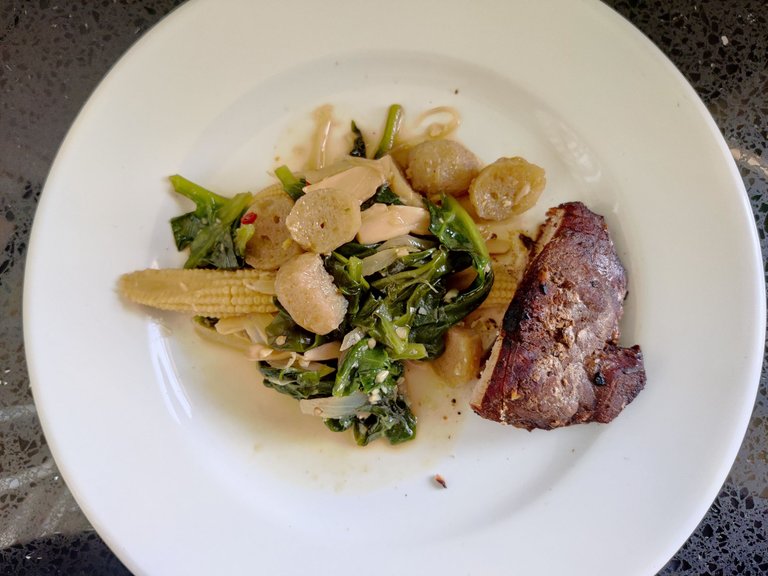 It was a while since we've last picked our spinach, which resulted in the leaves growing to huge proportions. I was even worried that the texture would've been hard because of leaving them out so long.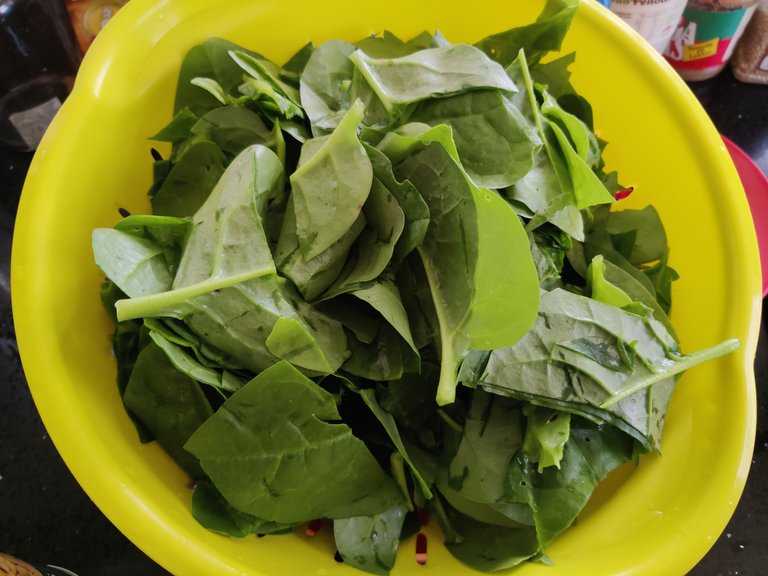 That's why we decided to prepare a meal out of it and pulled the fish balls out of the freezer - that didn't have a designation for a specific dish - and cut those up in half.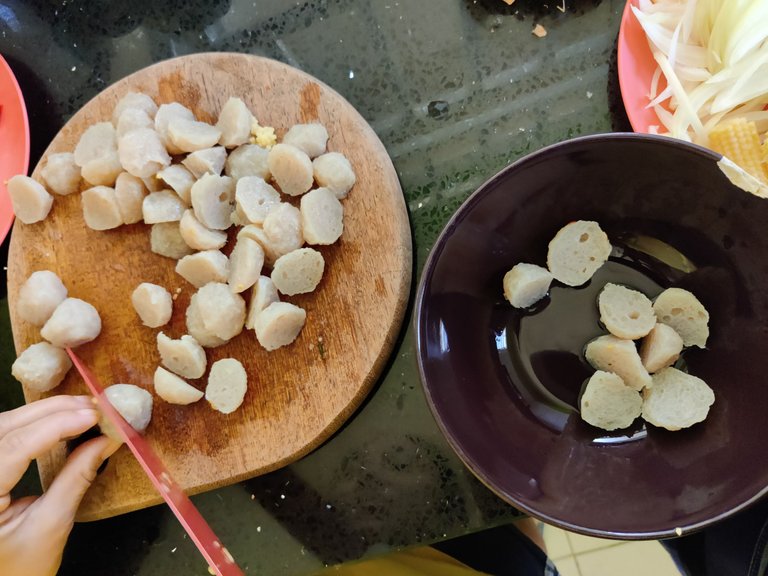 Unfortunately, we were out of dried mushrooms, but thankfully we had stocked up on the canned sliced version some time ago. We also cut up the corn, the red spicy chili peppers and sliced an onion.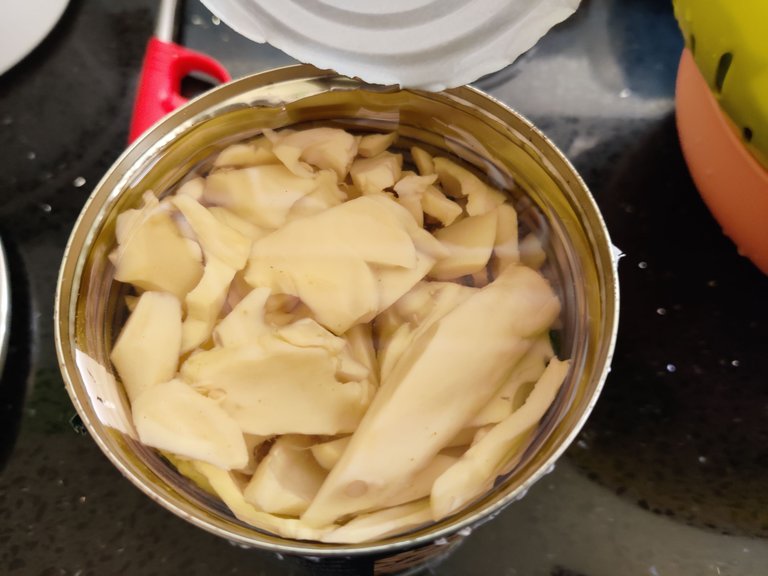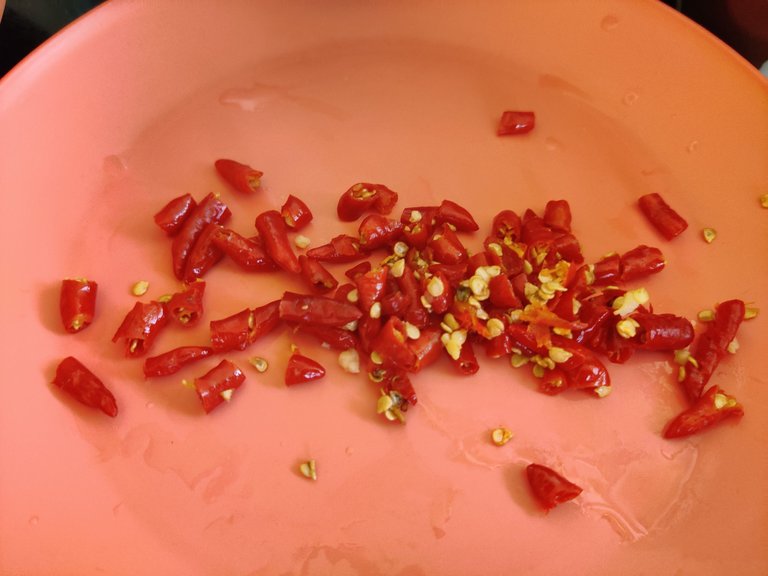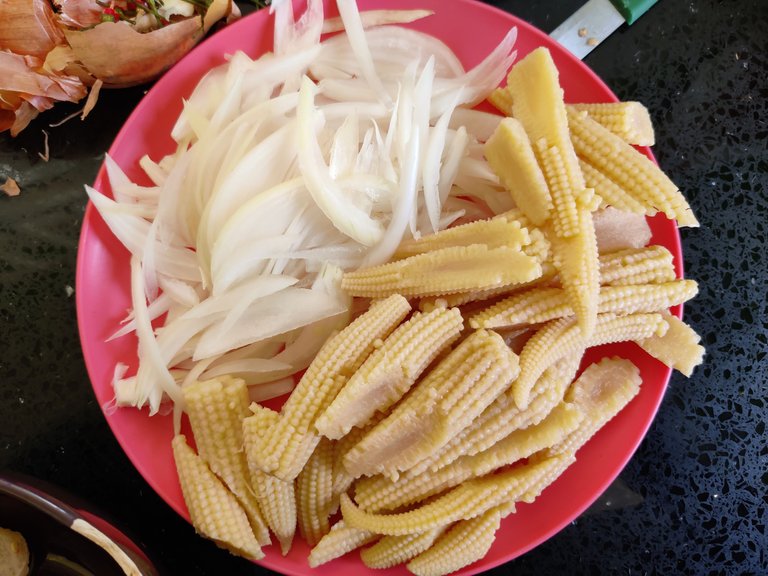 We were then ready to start throwing the ingredients in the pot. First were the garlic and the fish balls, so that the spongey texture could soak up the full flavor.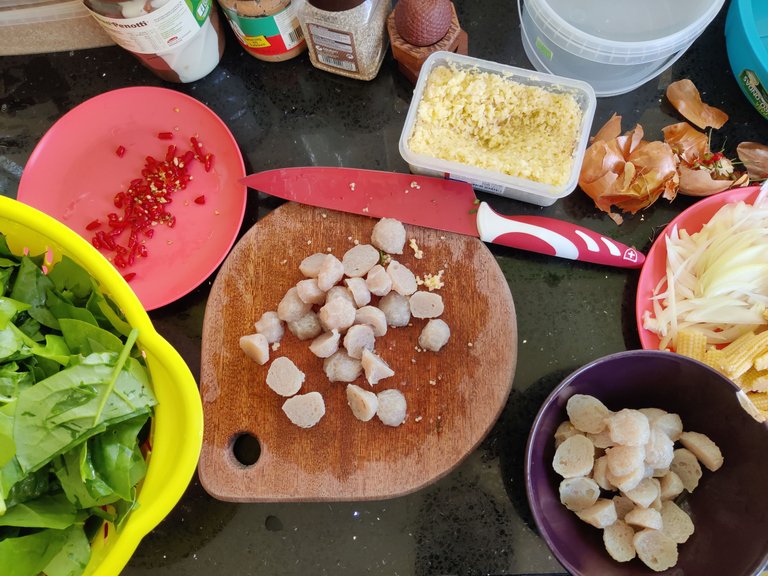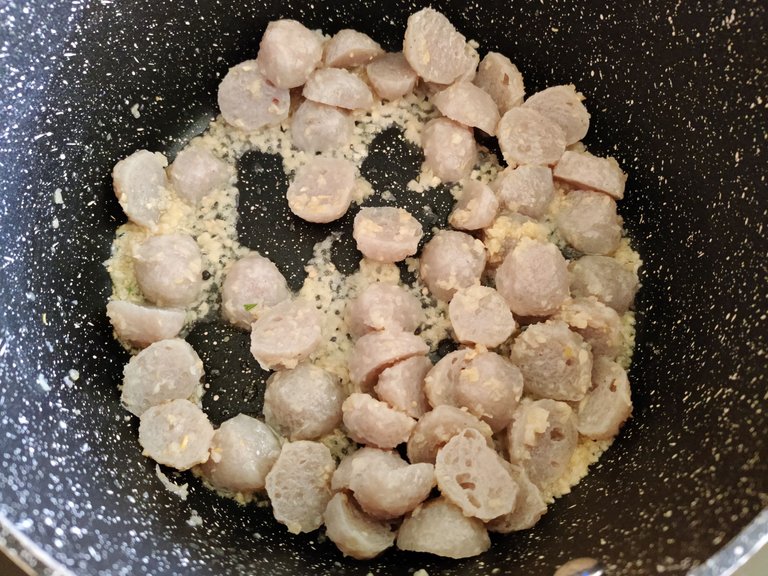 After that, in went the other ingredients, with the spinach going in last. Because spinach is full of moisture, we heated the other ingredients first to let their flavor come out. When putting the spinach in the pot, it seemed as if the pot was too small, but we put the lid on it, that started the shrinking and releasing its moisture.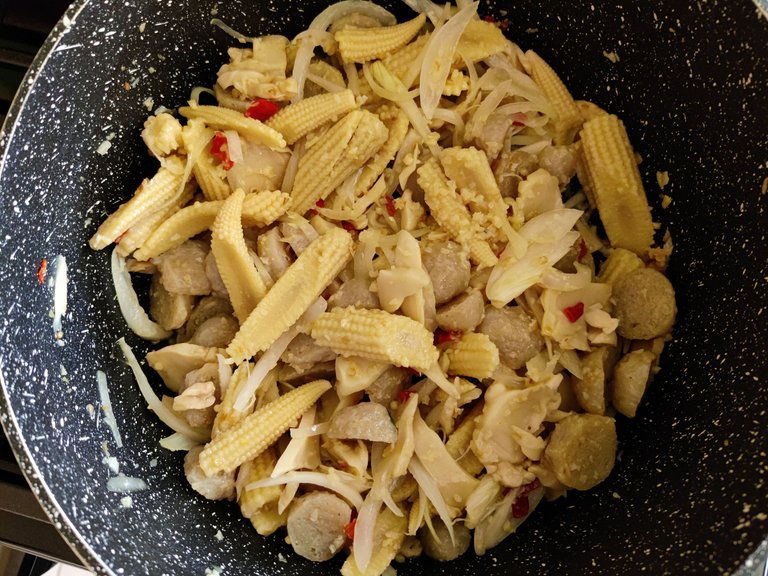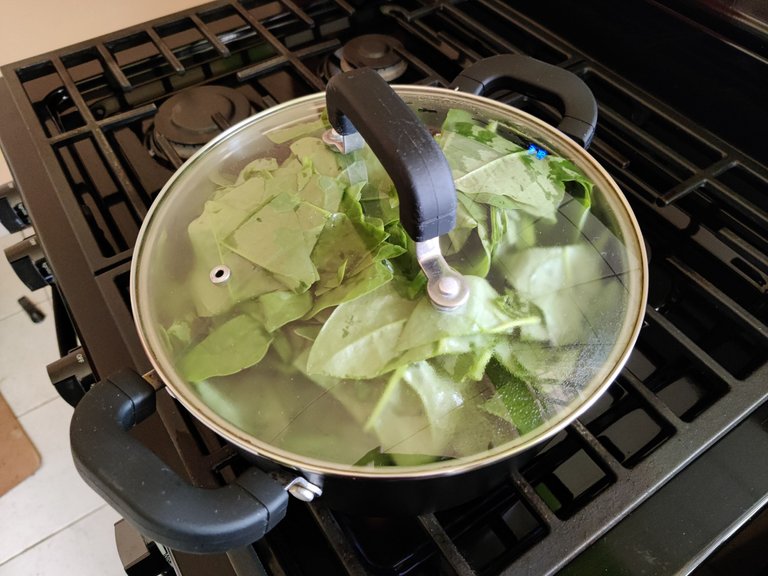 Then, it was time to put in some soy-, oyster - and sesame sauce for that extra kick of umami taste.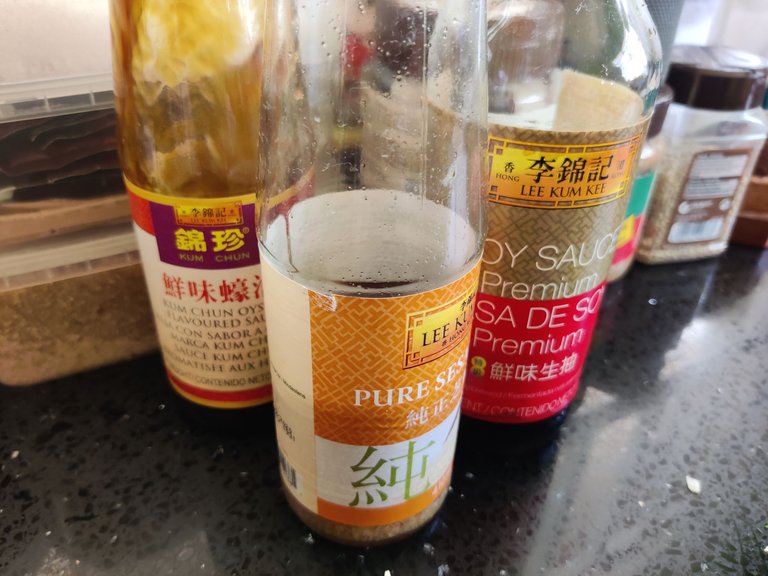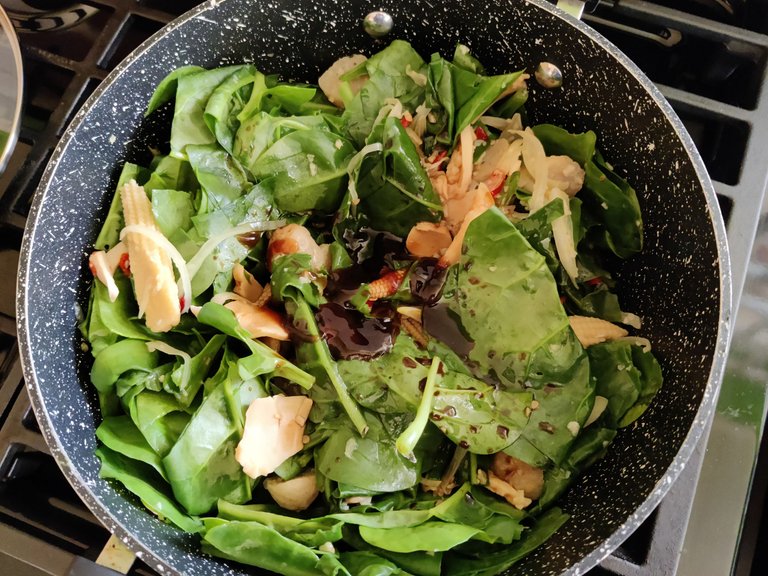 We then let everything simmer for a few minutes and plated the food afterwards, with some barbecued pork left from another occasion.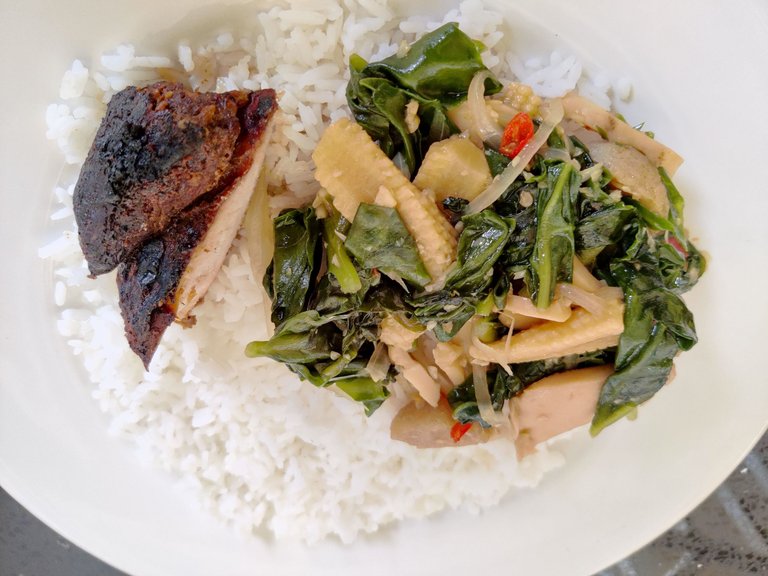 To close off, the meal was deliciously spicy, spongy and bursting with all those different flavors. This was a nice variation on our spinach journey, that complimented well with all those other ingredients.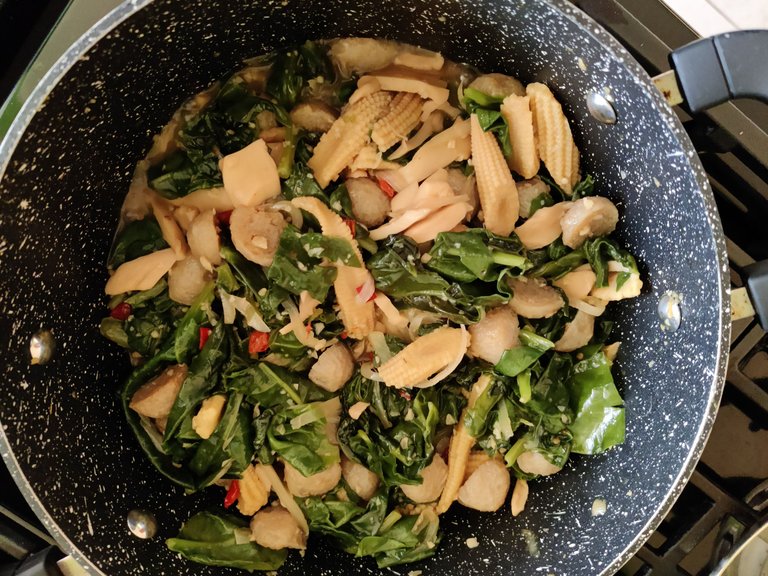 Chasse into the backstage! 💃
Do you also want to share what you had Sunday and/or interested in partaking in #DashOutSunday? Be sure to read this post for more information. Looking forward to reading all about it 🤓.

Feel free to use the banner above in your posts