Hello Fun Lovers!
You may not know it, but we were early collaborators with the @cryptocompany and are very excited to see what the project will evolve into. Even more so because they are currently running a giveaway where you have a chance to win your own piece of the Island!
So we were quick to jump in (by which we mean we barely squeeked in under the deadline) and add our entry for the "Which place can't be missing on Taka-Token-Island? contest"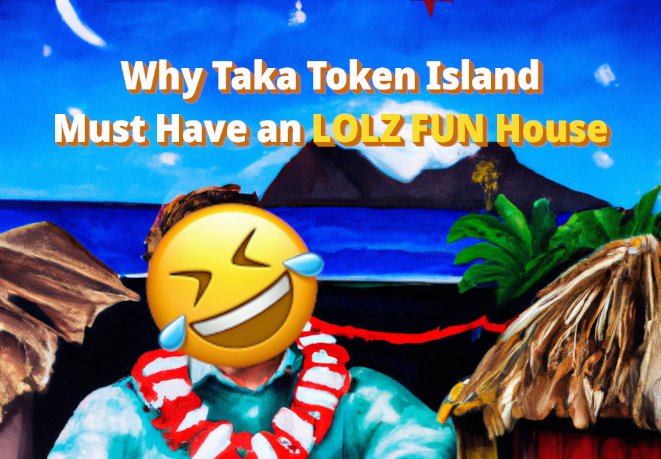 Our Vision for The LOLZ FUN House
So we have been thinking about how The LOLZ project could get involved with the @cryptocompany game and it just seems natural that we would setup a comedy club on the island.
A nice little spot, not far from the hustle and bustle. A tiki hut lounge with a stage over looking the beach. Mountains raising up in the background. Ah ... I'm feeling more chill just thinking about it.
But the Fun House would be more than just a beach bungalo. We see it as a place where users can go once a day or so and read a joke and earn some LOLZ. Kind of like a crypto faucet ... but a little more fun.
Or maybe the users chooses to do a bit more and learns about tipping tokens and how they are used on Hive in the process? Maybe read a series of slides or watch a short video, and then be awarded even more LOLZ.
Afterwards, the user can hang out in the Bar and chat with other users. Maybe swap some LOLZ for some BEER? Burn some WEED out on the deck?
And everyone will surely want to visit the gift shop and buy some nifty LOLZ NFTs? Or pop into the game room and play some FUN games (Hmmm.... forshadowing?)
What about a photo booth?
The possibilities are endless and that is the awesome thing with the @cryptocompany game. There seems to be a lot of flexibility planned. If you can dream it, @powerpaul can build it! (With in limits.)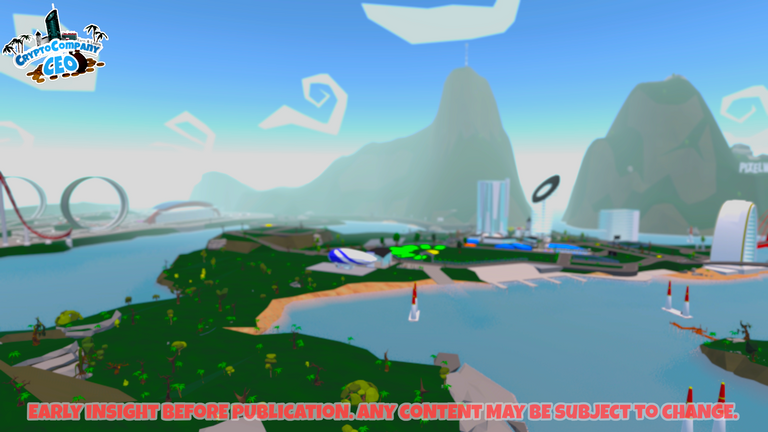 @CryptoCompany is a game with integration into the Hive blockchain. In the main story, in the style of a 3D point & click game, the player learns about the different aspects of the Hive blockchain and rises from trainee to crypto and mediamogul through interaction with the chain.
Whether you're a new Hive user or an old Hive boss, if you don't feel like improving your blockchain skills, there are a number of diverse mini-games waiting for you. Of course, in combination with regular competitions in multiplayer mode.
About the LOLZ Project
The LOLZ Project is an engagement project with the mission of spreading laughter and joy on the Hive blockchain.